Costa Coffee have just launched a brand new product – Perry the Penguin Gingerbread and to celebrate they invited 10 bloggers to take on the #PerryOnTour challenge which involved taking Perry on our adventures for three days.
Perry arrived in style by Eliza's giant birthday balloon, although I am afraid to say that he didn't last very long and may have been eaten by the excited birthday girl.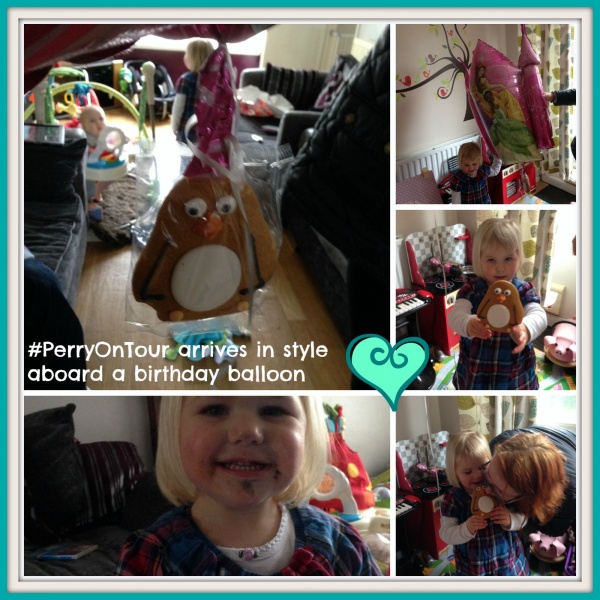 Thankfully Perry the Second was happy to step up to the plate (no pun intended) and joined in the fun at Eliza's Birthday Party.  Whilst Eliza and her friends made teddy bears he went off to explore and even had time for a selfie with Abbey!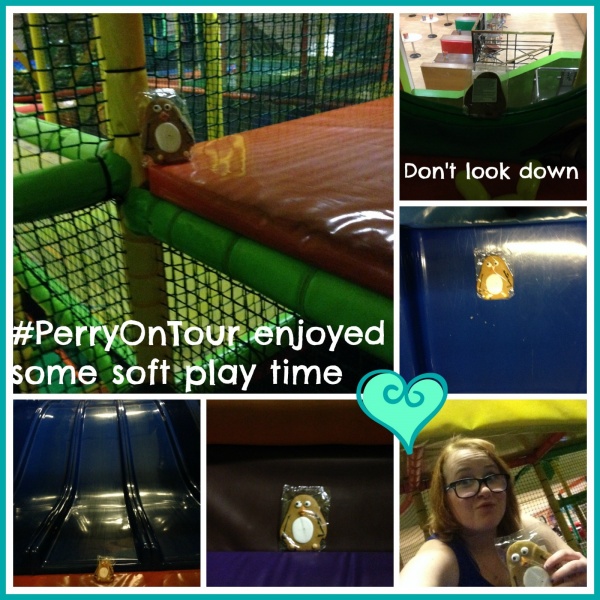 Perry decided to make a rather menacing looking dinosaur for protection, but I am sad to report that after some high jinx with with some of the older party members that Perry the Second is no more.  He did get to ride a balloon dog though.
Saturday morning saw us heading off for Isaac's swimming lessons.  Perry tagged along but was worried about going for a dip as didn't want to get a soggy bottom so he built a Penguin out of Artec Blocks with Eliza whilst we waited for the lesson to finish.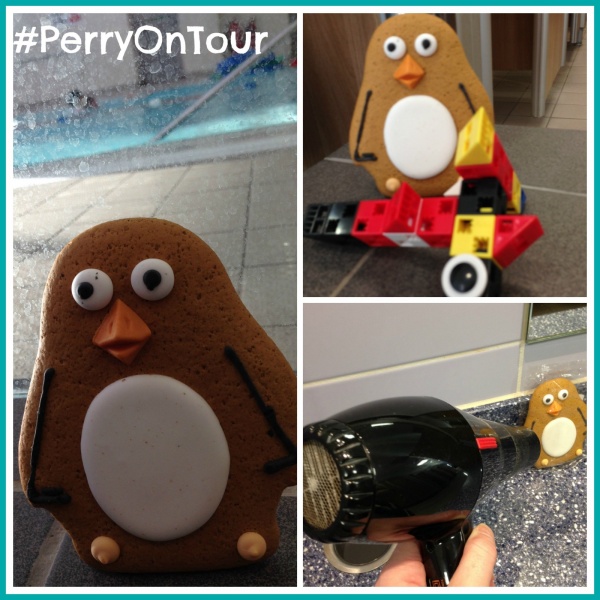 Once back home Perry was introduced to the delights of Club Penguin and even got to dress up in an Octopus outfit just like his favourite character.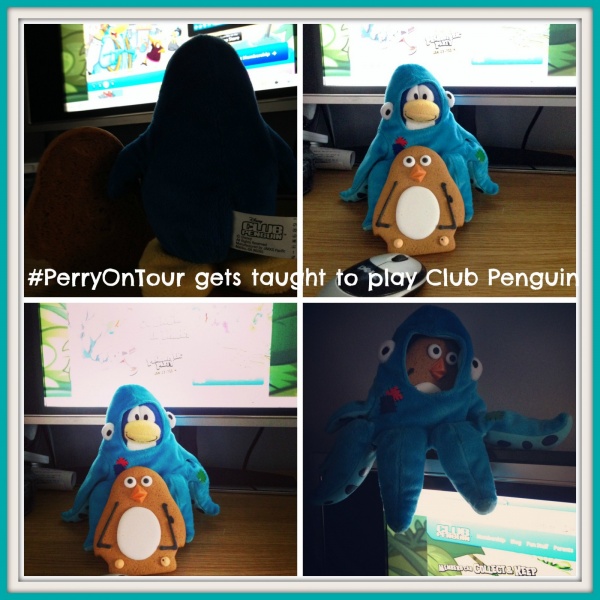 As we allowed Perry some computer time, it was only fair that he helped out with some household chores, ably instructed by Stuart the Minion, however not before cheering AFC Bournemouth on in their FA Cup match against Liverpool.
Perry had an issue settling on Saturday evening, but thankfully Ewan the Dream Sheep helped sooth him to sleep and he soon proved his worth the next morning by teaching me to make the perfect Costa Latte in my Tassimo machine. My plans to hit the beach were stalled thanks to a severe weather warning so we stayed at home and played games instead.
For more exciting adventures about Perry the Gingerbread Penguin check out the #PerryOnTour hashtag on twitter, where you can also follow @CostaCoffee.  You can also vote for your favourite #PerryOnTour adventure on the Costa Coffee Facebook Page from Wednesday 29th January to Thursday 30th January, with the winner being announced on Friday.
In the meantime check out my short video – Perry has been very busy!