I used to collect dolls as a child.
My Dad used to work as an Import Controller for Datsun and could often be seen travelling the world.  Instead of bringing me back a t-shirt or sending me a postcard he always came back with a doll in traditional dress.
These dolls were on display in my home until I was well into my 20's but sadly, due to the lack of space in our house, are safely packed away in the loft.
I do wonder if any are worth any money these days, after all they are pushing 40 years old.  I have a beautiful Japanese Geisha that is set atop a moving musical box and a doll from Persia in traditional dress with golden thread that apparently is very rare.
Then there are hubby's collections.
He has masses of original Star Wars toys from when he was a boy.  I have tried to encourage him to bring them down for the boys to play with but he is scared they will get broken and apparently some are very rare.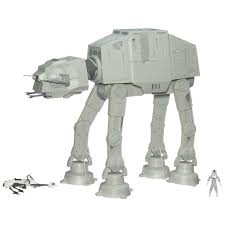 Now you can get your items valued from the comfort of your own home.  I remember seeing Value my Stuff on Dragons Den and it looks as if it is going from strength to strength.  You can get almost anything valued from as little as £7.50 from Vintage Clothing to Paintings, Toys to Sports Memorabilia.
I think hubby had better hide his stuff!