What fools would go to the beach on one of the windiest day of the year?
That would be us and what an exhilarating day at the beach we had!
We took our scooters which admittedly was a bit of a challenge due to the amount of sand on the promenade, but Isaac loved the fact that he could race Mummy and win!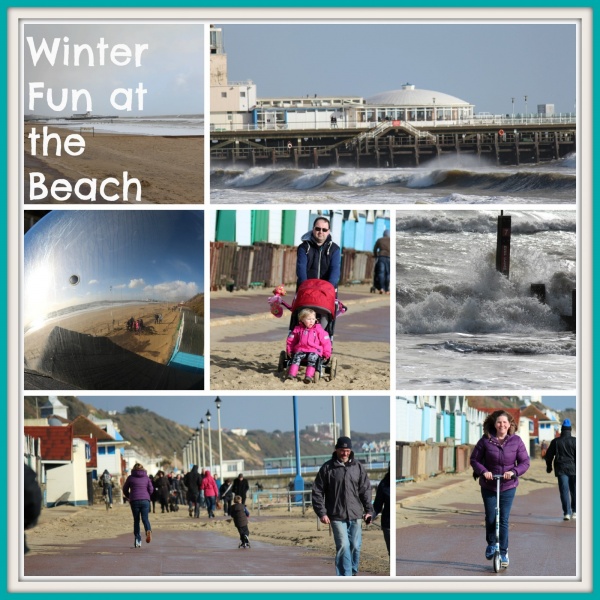 The wind propelled us along to the Pier at great speed, where we found a bunch of hardy surfers making the most of the stormy conditions.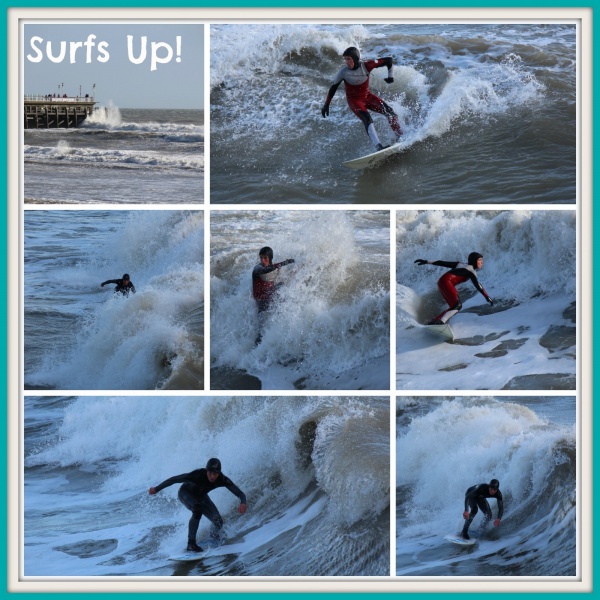 The kids were fascinated by the surfers, asking questions about why they were paddling through the waves and why they didn't catch some waves which seemed to break earlier than others.  We stood watching for a good half an hour and the surfer in the red was by far the most skillful and delighted the growing crowds with lots of tricks.  Kian announced that Kitesurfing can be easy to learn and wants us to book him in for lessons!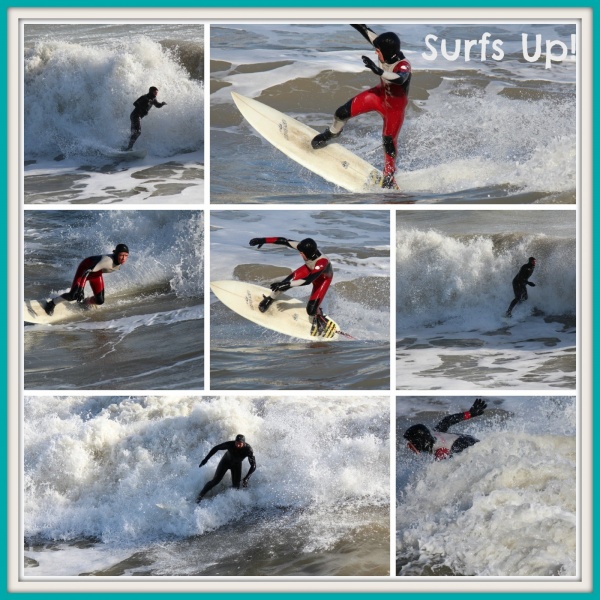 We then headed for the end of the Pier where we watched the waves rolling in and managed to get sprayed by one particularly large one that hit the end of the Pier.  As we headed back down the wind really started to whip up and Isaac and Kian had great fun trying to balance as it blew through the gaps!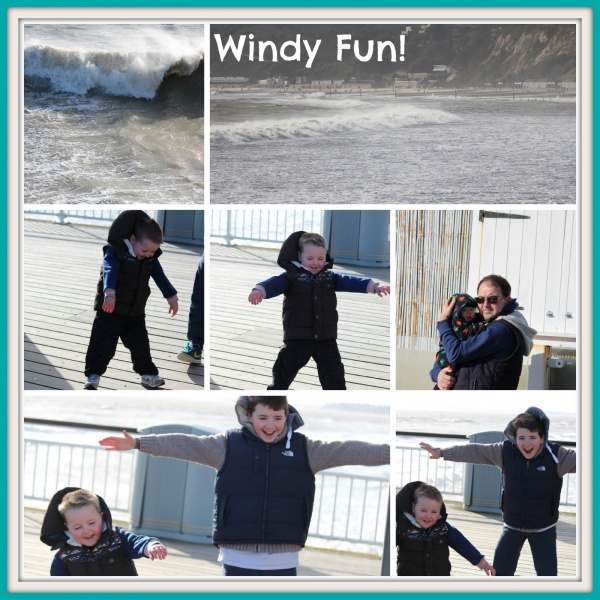 Because the sand was quite thick along the promenade we decided to head into Bournemouth Gardens so the kids could zoom around more easily.  We stopped at the Aviary to admire the birds, although most seemed more keen on staying sheltered.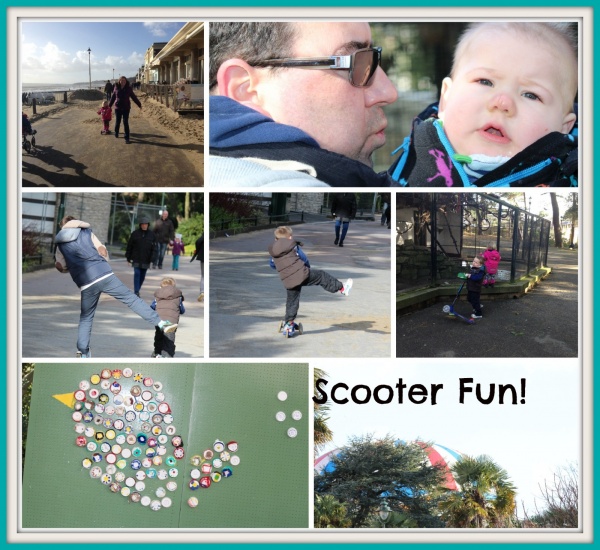 We did find a rather impressive bird that looked like the twitter symbol made from lids in the art area before heading back to the car.
We made it back just in time as soon as we pulled away the heavens opened…….again!