It has another tough week here.  I couldn't share last week but hubby lost his job for the second time in 18 months last week and although I have loved having him home to help, the stress of job hunting isn't a pleasant one especially when there doesn't seem to be much around that calls for his skills.
Still, life goes on and we made the best of it.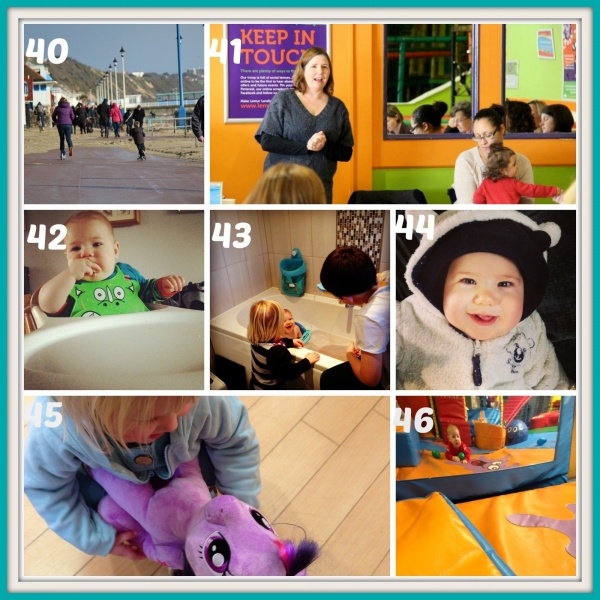 40.  We saw a break in the weather and headed down to the beach aboard our scooters
41.  I am a founder member of a local networking group, supporting mums in business and it was my turn to give a talk about all things blogging.  I expected a couple of people to turn up but there were 26 and I was terrified! (Photo credit to onebusywahm.com)
42.  The weather was horrific so we had a day at home.  I am busy introducing Sebastian to the delights of finger foods
43.  Kian and Eliza help me out with bath time
44.  It was a little chilly today and Sebastian was sporting not one, but two sets of Teddy Bear ears for the school run
45.  We headed out to Build a Bear to review their store and find out all about their Million Hearts, Million Wishes campaign.  They treated Eliza like a Princess and her new My Little Pony has barely left her side since
46.  We had a birthday party at our local Soft Play centre and this was the first time Sebastian got to join in.  By joining in, I mean gazing at himself in the mirror with the occasional tap of a ball!