Smiggle (the cross between a smile and a giggle) are the ultimate creators of colourful, fun, fashion forward stationery.  Launched in Melbourne, Australia in 2003 Smiggle has gone from strength to strength and is now joining us here in the UK, with new stores opening in Stratford, Reading, Brighton and Kingston from 20th February.

I was lucky enough to be sent some Smiggle products to review and I was instantly smitten!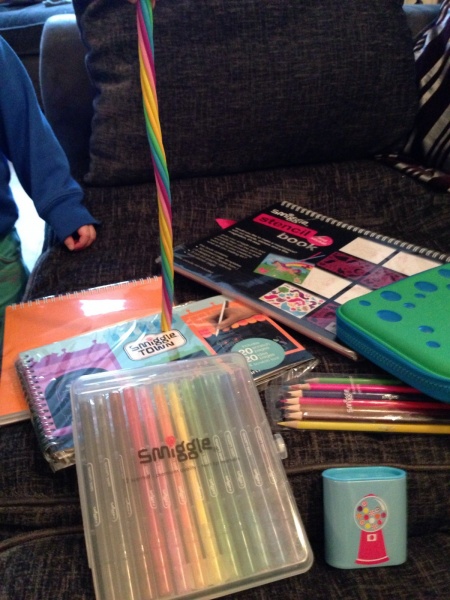 With funky (washable) double ended felt tips, colourful pencils, a huge bendy rubber and a handy pencil sharpener pot to try, the kids were in their element.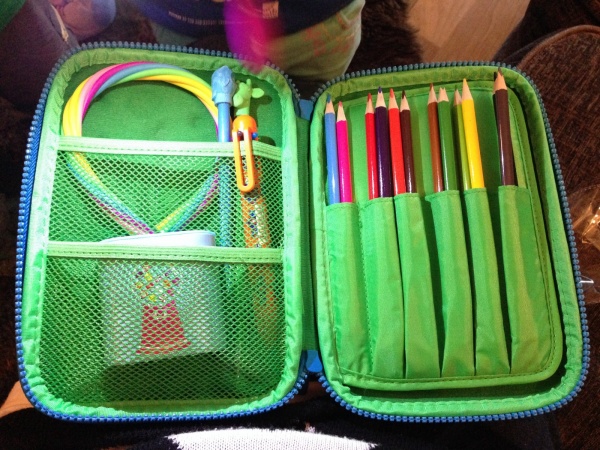 Isaac is especially proud of his pencil case and won't let it out of his sight!  It has room for all his pencils, pens and there is still space for a bit more.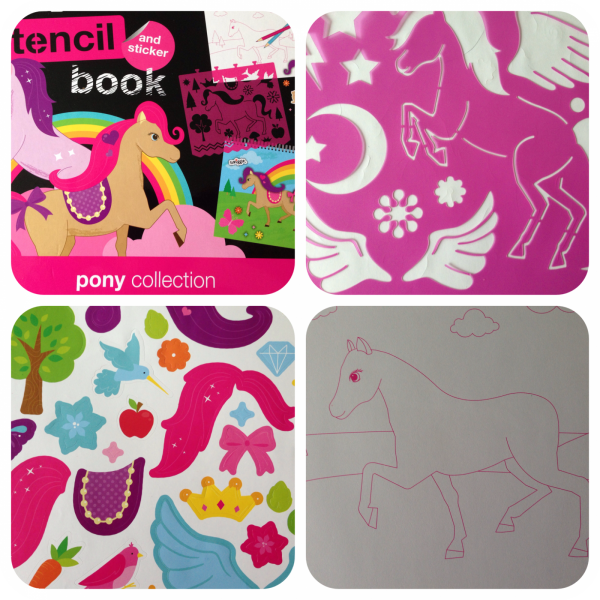 The craft books are fab too.  We have been sent blank books for drawing, but my personal favourite is the Pony collection book.  It has pre-printed pages with simple designs that you can then enhance with 5 pages of stencils provided inside, which include Pony's, flowers, wings, trees etc and a sheet of stickers.
Isaac loves having his own books to write and draw in and can often be see wandering around clutching his latest piece of work.  I am itching to give the scratch book a try.
I am looking forward to checking out their new store in Brighton when it opens next month!