Going out and about with kids in tow always means taking loads of extra bits and bobs with you – nappies, wipes, snacks, spare clothes to name but a few.
When you have a pram with a large basket this isn't a problem and because prams are sturdy and heavier than a stroller you can hang the changing bag over the handle.  But what happens when you move to a stroller / umbrella buggy.
Being a mum of six I have been caught out numerous times, hanging bags off the handles that are too heavy and make the buggy tip, especially when a toddler eager to explore unexpectedly gets out of the buggy.
I wish I had found Hamster Buggy Bags sooner.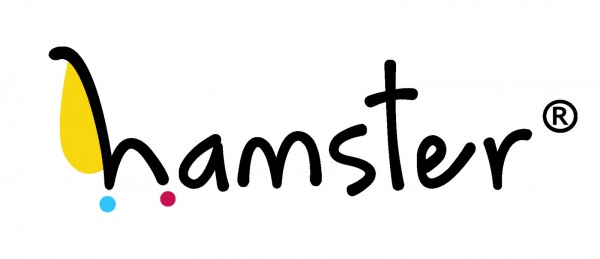 Hamster Buggy Bags stop your buggy from tipping backwards by attaching to the sides to keep the buggy balanced whilst providing extra storage for shopping or essentials.  They clip on easily and have shoulder straps so they double as shoulder bags too.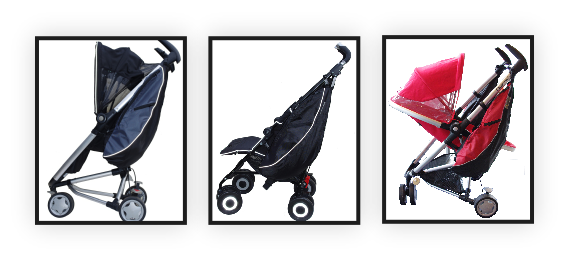 I was looking forward to testing these on our Maxi Cosi Noa as it is quite a flimsy buggy and has a teeny tiny basket that you can barely fit a nappy and a packet of baby wipes in and I am disappointed to report they didn't fit because it is not a traditional stroller and the fabric attaches to the frame all the way from the handles to the wheels.
I then tried the hamster bags on my Britax Affinity but they didn't work on that either as the seat unit isn't attached to the frame at all, so they just slid down and my Britax B-Agile has the same issue as the Noa.
There was one thing for it – I needed a stroller!
Thankfully my friend Joanne from Charliemoos came to my rescue and I borrowed her stroller (and Olive) to test them out.
They were super easy to attach and despite loading them full of Eliza and Olive's clothing (they were swimming) plus our handbags, the buggy stayed upright and secure.
The bags are not huge, but plenty big enough for a few changes of clothes, nappies, wipes and even a small picnic for days out.
I am on the look out for a stroller now that Sebastian is getting bigger and we have a new car that I cannot get my Affinity in to when we have the seats up in the boot, so I am confident that these bags will be really put through their paces over summer when we get out and about.
If you are thinking of buying them, Hamster Bags does have a buggy check page, where you can see if your buggy is suitable.  You need an A-Frame buggy with bag stops at the top by the handles and an exposed bit of frame by the seat until where you can attach the lower velcro strap.
Priced at £24.99 for two bags I think they are a fabulous idea, but check they will fit your buggy first!