Collect, build, mix and match the first ever LEGO® constructible collectibles.
Get creative with LEGO® Mixels series one, build your own mini characters – the weirder the better!  There are nine unique characters to collect in the three tribes:  Infernites, Cragsters and Electroids – each with their own way of getting rid of the Nixels.
Costing just £3 each, these are perfect pocket money toys for any LEGO® enthusiast and we were sent three to review.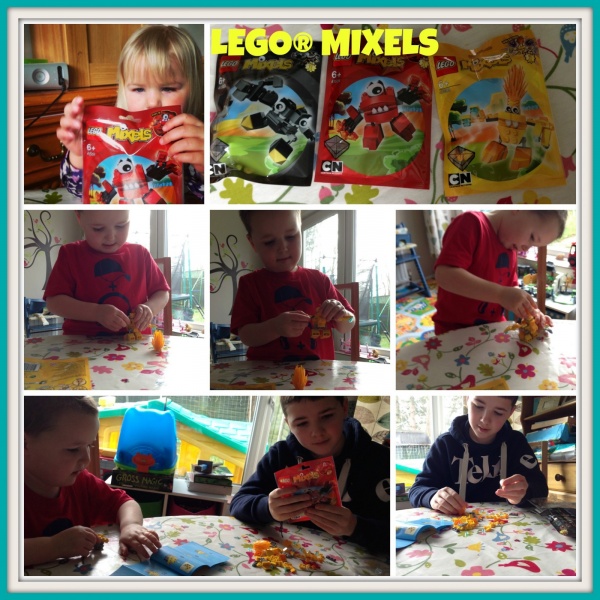 First to be built was Volectro.  One too many electric shocks have made yellow Volectro emit loads of static energy whig this hilarious Electroid Mixel uses to draw anything it desires to that mega hairdo.
Next up was one-eyed Vulk who is the strong dim-witted member of the red-hot tribe of Infernites which live in the magma wastelands near the planets core.  The scorching-hot hands of Vulk can melt escape routes through solid rock and fend off Nixels…….just stay clear of this loyal and goofy Mixer's super-hot high-fives!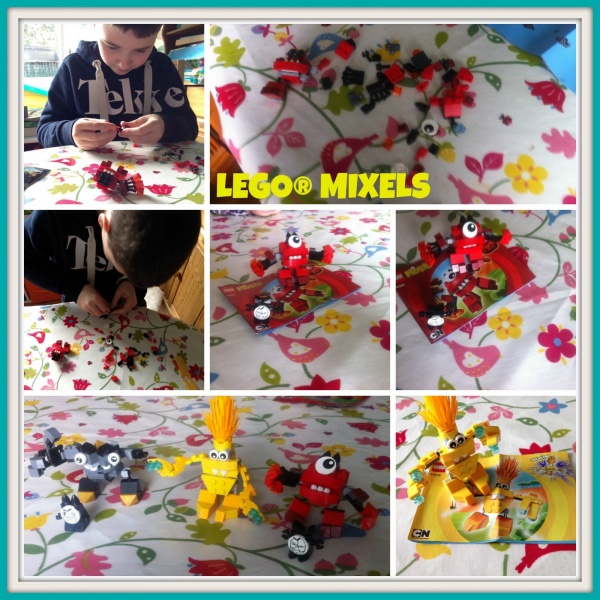 Last but not least it was time to build Krader, the super strong tough guy.  He has a short fuse and is as close to a leader as the Cragsters have.  With a rotating torso and a massive hand that folds into a demolition ball, Krader is can bulldoze through deep pits to trap the Nixels.
The boys loved them and they were challenging enough to keep them occupied for a good hour.  Isaac did need some help when he got to a tricky bit, but he was very proud of his Mixel.  They can be posed into various shapes and then joined together to make the ultimate Mixel!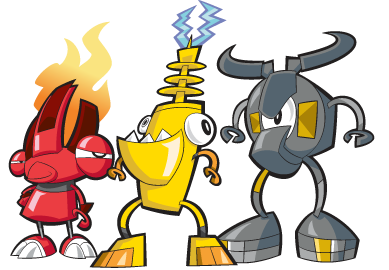 Mixels were launched in the shops on 1st March and you can also find their very own TV series on Cartoon Network launching this month too!