I first told you about the Pokemon X & Y Battle Tournament 2014 earlier this month and having a Pokemon mad teenager I registered for our local event in Southampton.
On Saturday we headed to West Quay with Kian, Nintendo 3DS in hand and all his chosen Pokemon ready for battle.  What I hadn't realised is that despite registering we were only guaranteed to play if we had an email confirmation back.  Sadly we hadn't so Kian and Isaac were added to the reserve waiting lists.
I had expected the event to be full of children eager to practice their Pokemon battle skills, however the apprentice waiting list for Isaac was tiny.  The expert list, however, was huge and their were lots of young adults waiting to play.  Still it gave the boys lots of opportunity to practice.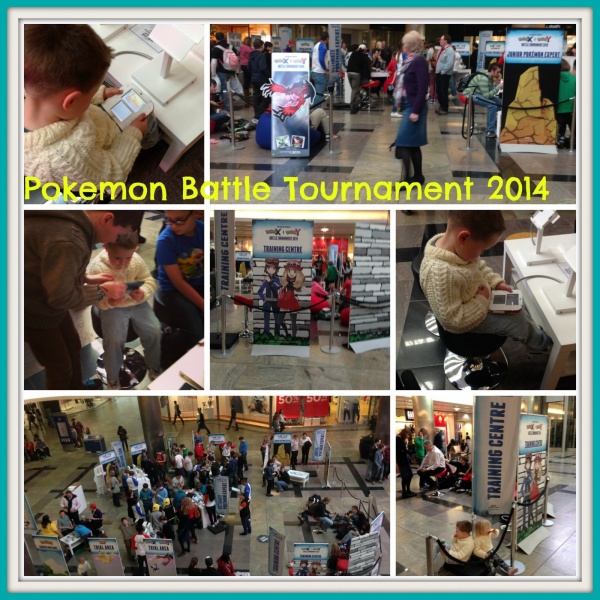 It wasn't long before Isaac had his first battle and despite being in the beginners section he was playing a teenager.  I honestly didn't think he would win his battle but he did.  Lots of high-fives all round and a very sheepish looking teenager scurrying off!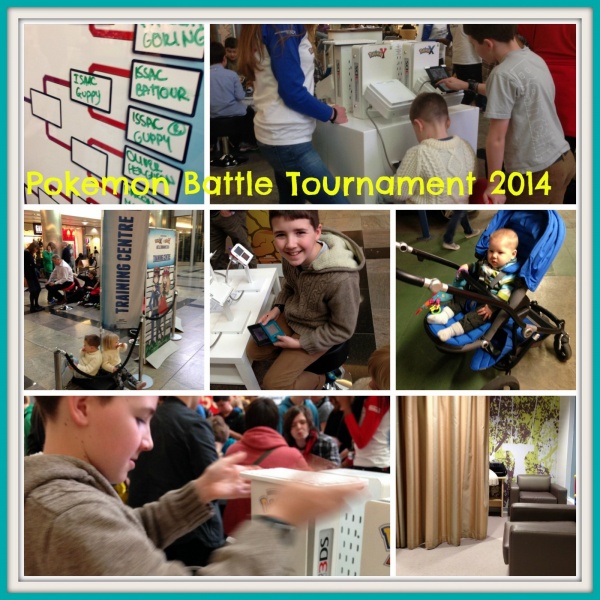 There was then more waiting around so I had to go off to feed and change Sebastian.  It has been quite some time since we last went to West Quay and I was pleasantly surprised by the new baby changing rooms with a very plush seating area for feeding baby.  They even had toilets that could fit the pram inside!  The boys meanwhile tested all the Nintendo devices they had on display, with Kian setting the highest score on one of the games.
Sadly, because he was on the reserve list Kian didn't get to do battle in the experts category but the staff were wonderful and set him up in the family battles with Dad.  Bearing in mind Dad has never played before I was amazed that they won the first round!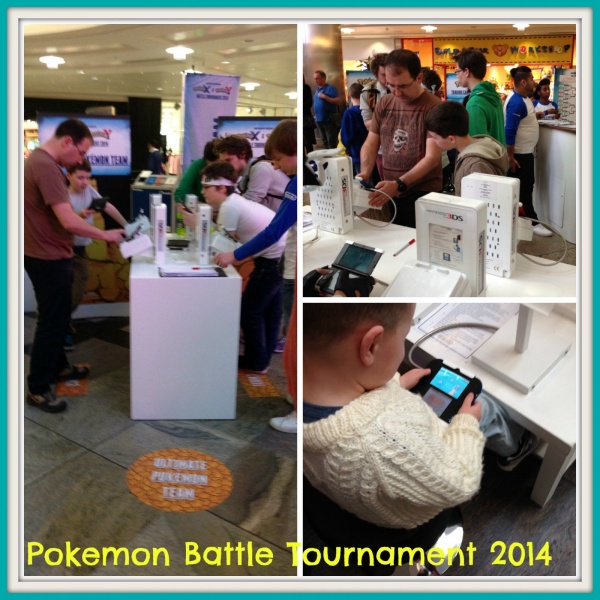 Isaac lost his next battle to a lovely young boy who was actually giving him tips on what to do so he didn't get white washed, meanwhile Kian and Dad got all the way to the finals before being knocked out.
The event was very popular and therefore busy, but I have to give credit to the staff who were amazing.  They did their very best to ensure everyone got to join in and made us all feel welcome by showing us the games and how to use the consoles.  They even laughed at Isaac's joke despite probably hearing it over and over again!
"How do you get Pikachu on a bus?"
"Poke – him -on"