Sebastian has attended baby swimming lessons with Turtle Tots since he was 4 months old and is definitely a water baby.  Nothing seems to phase him, he is happy both underneath and on top of the water and will quite happily float on his back supported by a hand just supporting his head.
When #Teamhonkrelay came to Bournemouth Sebastian took Mr B (the baton) for a few laps of the pool to help raise money for Sports Relief.  When we found out that the planned underwater photoshoot was for the day of Sports Relief itself we just had to try and raise some more money for such a worthy cause.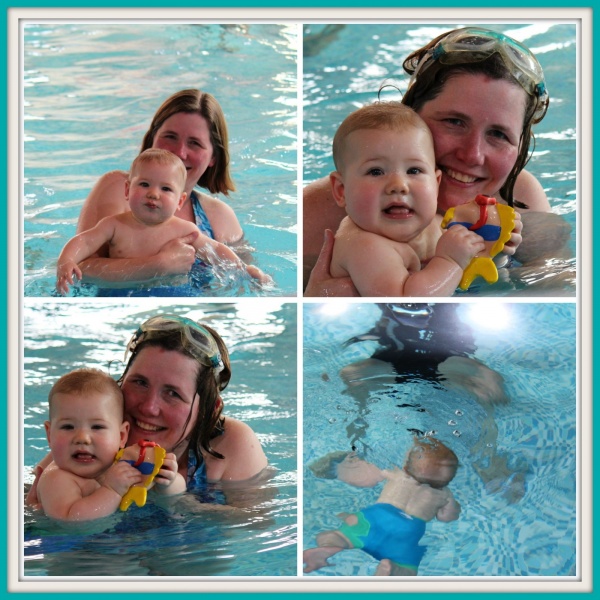 To the babies it was just another fun swimming lesson with Caroline.  We warmed up with the usual songs, bouncing them around the pool whilst they kicked and splashed.  The only difference being that Stuart from Aqua-Image was there too.  He was chatty and friendly and all the babies seemed to take to him well, despite having a camera aimed at them from time to time.
Seeing a baby swim underwater is magical – there is something so peaceful about it.  Sebastian's first swim went brilliantly so we set him the challenge of swimming through a hoop for his Sports Relief challenge.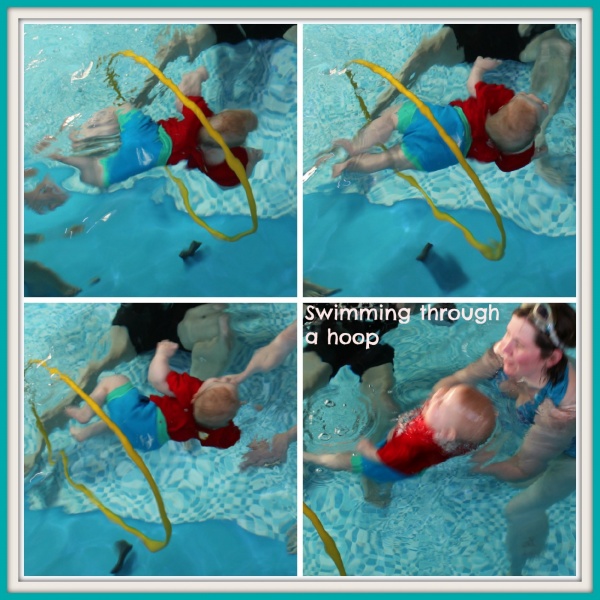 He was amazing!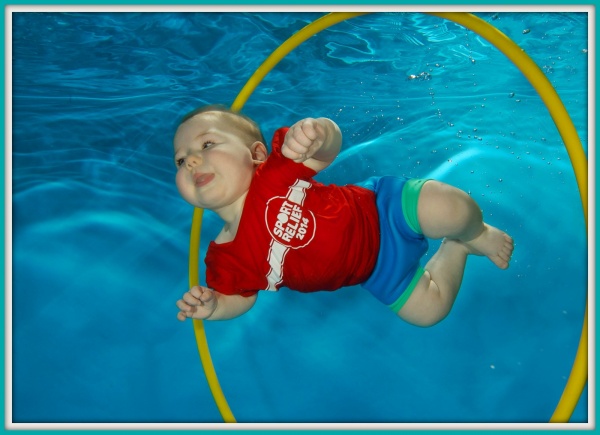 We had some more fun songs, a relaxing swim around the pool and a chat with Isaac and Eliza before it was time for the final shot.
This time I was going to be in it and I have to say that sinking just isn't my thing.  I need to practice for next time!
Sebastian coped really well throughout the whole session and I cannot fault Caroline or Stuart as they made us all feel welcome and relaxed.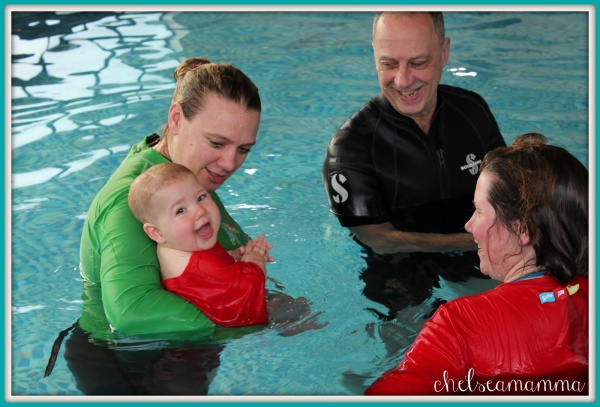 We decided he was good for one more picture, this time with Caroline our Turtle Tots instructor.  How amazing does she look underwater!!
To get the opportunity to do the underwater photoshoot, you and baby need to complete at least one term of swimming with Turtle Tots and to see if there is a class near you click here.
If you like our Sports Relief challenges and would like to donate, please click here