If you have not heard of Henry Hugglemonster, where have you been?
Henry Hugglemonster is a much adored in this house animated preschool show on Disney Junior which is based on the children's book "I'm a Happy Hugglewug" by Niamh Sharkey.  The family series following the adventures of fun-loving, five-year-old Henry Hugglemonster, the middle child in a happy, madcap close-knit monster family – the Hugglemonsters.
Eliza has been busy saving up her stickers on her reward chart for Henry, so when we were offered Henry's Roarsome Scooter to review it came at just the right time.
Watch Henry zoom off into the distance on his Roarsome scooter!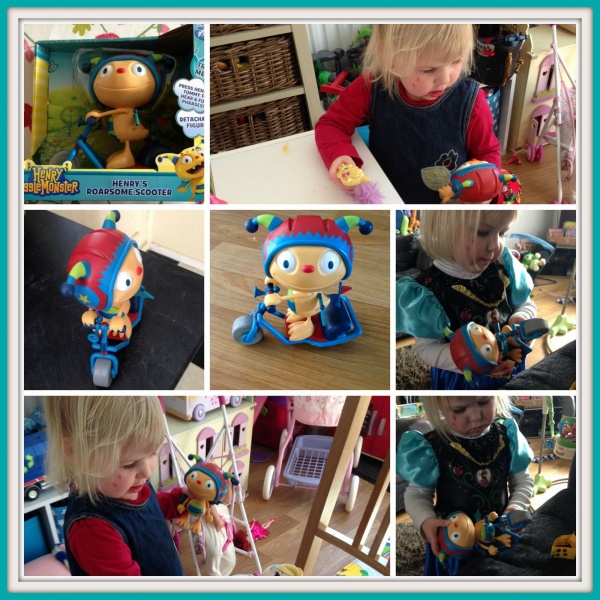 Henry can be detached from his push along scooter and with a quick squeeze of his tummy, says 6 fun phrases including my favourite one – "ROARSOME!"
He has articulated arms, legs and head making playtime even more fun and Eliza enjoys taking him for walks in her buggy and acting out roll plays with her Disney Princess dolls.
He may be plastic and not quite as cuddly as a soft monster, but he is much loved all the same.