We moved into our house 9 years ago, having bought it as a "doer up project".  There was nothing hugely wrong with it as it was mostly cosmetic but we never envisaged just how much it would cost and 9 years on we still haven't finished.
When we moved in our bedroom was a rusty orange colour so one of my first jobs was to throw a coat of magnolia paint on the walls with the view to decorating properly in the future, which never quite happened.
I was set a challenge by the people at Debt Free Direct to do some savvy shopping in line with their Making Money Go Further blog and see which if I could transform our bedroom using supermarket own brand products.
The first job was to prep the room.  We had a weird hardboard box running from floor to ceiling that appeared to be stuck on one wall and when tapped it sounded hollow.  It was about a foot square and I have been desperate to get rid of it since we moved in.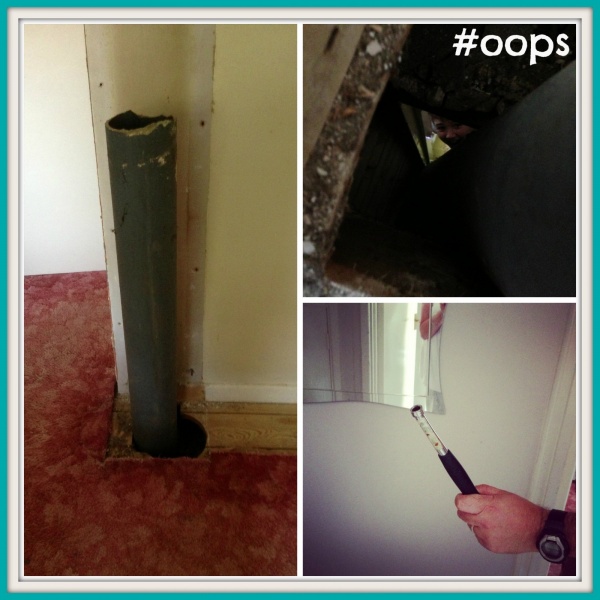 Turns out it housed an old ceramic vent pipe from the old warm air boiler system.  You wouldn't believe how heavy it is and we couldn't get it out.  What hubby has done (apart from breaking his hammer) is dropped it through the floor into the cupboard below for now.  It looks like we will have to knock the cupboard out to remove it sadly.
The next job was to prep the walls ready for the paint and make my colour choices.  We had our windows replaced a couple of years ago as we had some mould problems.  Although this has been cured there were still marks on the walls from where we had mould in the past so I cleaned again with some bleach to make sure it doesn't come back.
I chose Wilkinson Silk emulsion in Duck Egg and Moonlight White for the walls and ceiling along with the Wilko Balance Allium Duvet Set Kingsize.
 I also wanted  a new girly lamsphade and I chose the Loretta from Sainsbury's  
Being a house built in the 1960's we don't have enough plugs, but we have room for one bedside light and the Mint Pebble from Asda suits the room perfectly.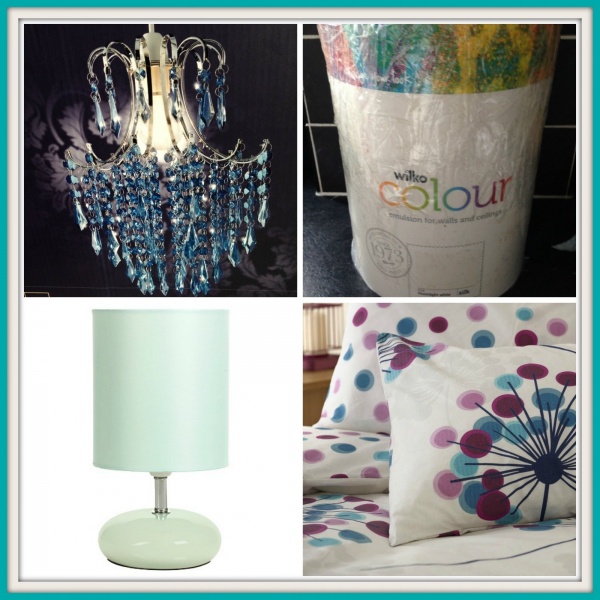 Now the painting could begin!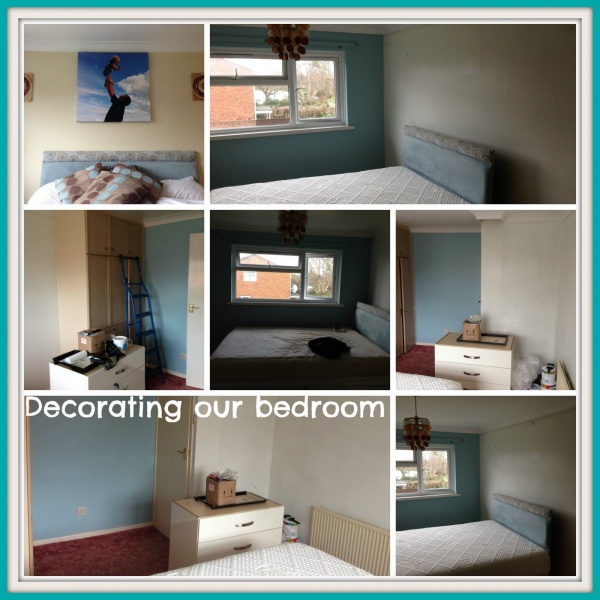 Two walls and ceiling have been painted in the Moonlight White and the other two in the Duck Egg blue.  I plan to make the white wall behind our bed a picture wall with lots of canvas prints of our favourite pictures on display.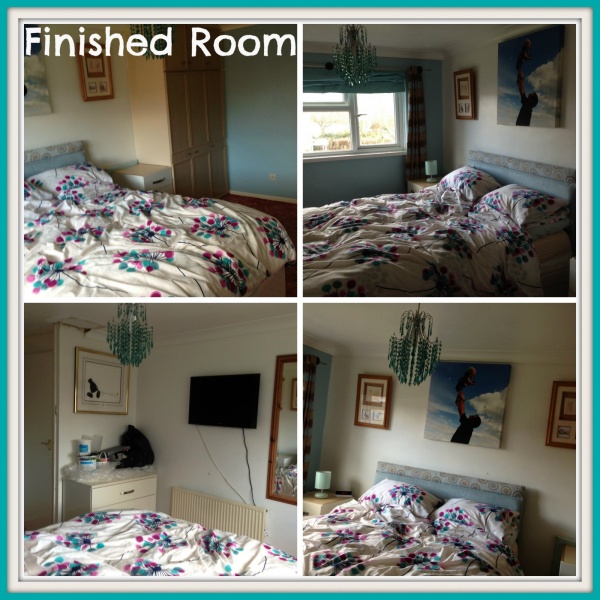 The only thing I need to finish is a little bit of coving where we removed the false wall and replace the old pink carpet.
I had never thought of using supermarket own brand products for decorating before but I have been pleasantly surprised by the good quality and reasonable prices.  The lampshade is definitely my favourite accessory and I admire it every time I walk into the room.
These products were sent to me courtesy of
Debt Free Direct
. However, all opinions in this post are 100% my own.