We are big fans of Dippy Egg in this house, nothing beats turning the empty egg upside down in the egg cup and smashing the shell with a spoon!
The one thing Eliza struggles with is holding the egg cup in place when she is scooping out the egg and then smashing the shell so I was excited that we were being offered a solution when we were offered the Tumtum Trainee Egg Set to review.
The Tumtum Trainee Egg set holds the egg firmly with plenty of room to contain soldiers and egg debris, and has a non-slip base for added grip which stops the plate moving around the table by keeping it in one place.
I adore the elongated spoon which is designed to suit the contours of the egg and I wish they did adult versions as it makes eating the egg so much easier.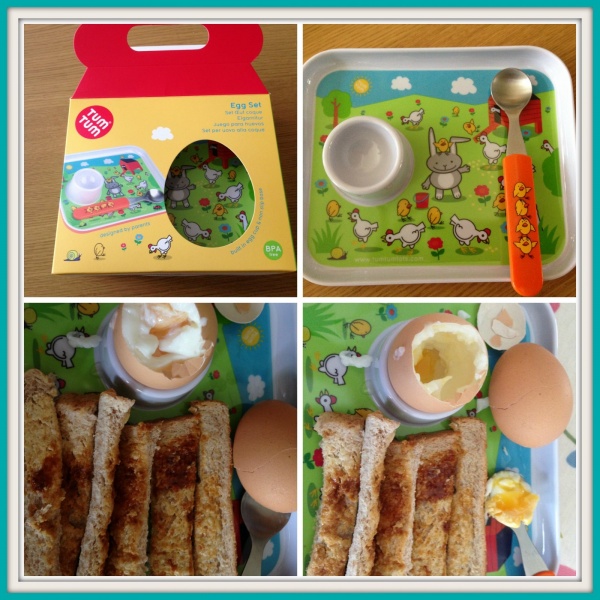 The egg set has a fun rabbit and chicks design, is BPA, phthalate & PVC free and dishwasher safe.  It fits nicely on the highchair table as well as on the dining table too.
My only complaint is they don't do an adult version!
We rate the Tumtum Egg Set a 5/5!