Over Easter we were very lucky to be invited to an HP event, where we were asked to bunny hop over for printing fun and to find out all about HP's creative software and printable apps.
The event was to be held at the V&A Museum of Childhood which we have been to before, so I was confident I could find it again, until we realised it was the day of the London Marathon and all the roads we would normally use were closed. We ended up driving half way around the M25 and dropping down into London via the M11.  Not having driven into London this way before, we saw some spectacular views of the city as we approached.
We arrived early and we immediately impressed with the lunch options that were on offer.  There was something suitable for ages and the kids were eager to get stuck in.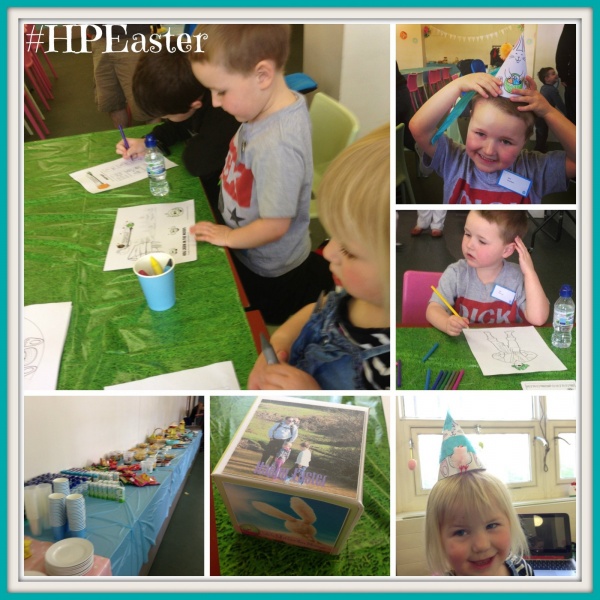 Once they had eaten it was time to get crafting, using materials that had all been printed on HP printers.
I have to say that we were all blown away by the technology, with Kian and Isaac especially excited by everything we got to try.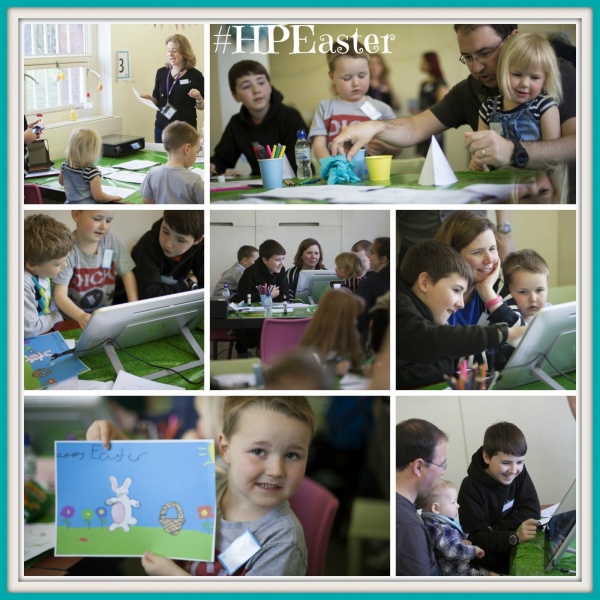 The kids adored making Easter Baskets, Bunny Masks and colouring in, whilst I made a photo cube from the Snapfish printables range.  The team at HP were especially impressed by the Easter poster that Kian and Isaac designed free hand on their computer (which they now want).
There were different challenges on each table and we soon found the Easter Egg hunt, but with a twist – we had to photograph each egg we found on a HP Tablet.  I wasn't too sure about letting Isaac or Eliza loose with this as it had no protective cover on it, so Kian took charge.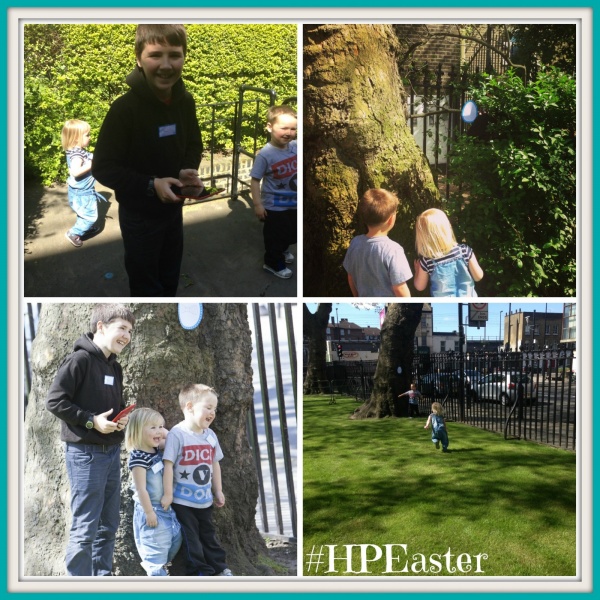 Once we found all the eggs we got to remotely print our pictures directly from the tablet to the HP printer, which was really impressive.
On the next table we found lots of Snapfish goodies.  Whilst I was talking to the team about all the wonderful products and their genius new app, the kids got to dress up and play bunnies!
With the Snapfish app you can order your prints on the move from your smartphone.  They have a huge range of products and I am going to get some placemats made from some of my favourite photographs.
Once we had finished it was time to explore the museum.  Hubby had a whale of a time reminiscing over all the old toys he used to have, whilst the kids were more interested in playing with all the toys they had on offer.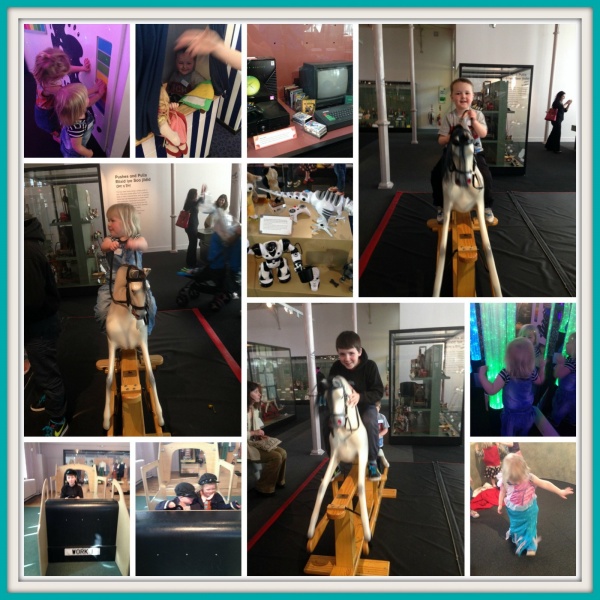 We got home with a basket of Easter treats buzzing from the event.  The boys have put in orders for the new tech they want – they have some serious saving to do!
We were then lucky enough to be sent the HP Envy 4500 to try at home along with a challenge to fill our Easter basket with printed goodies.  We made an Easter card, Egg Holders, Hats and the bunny masks, which kept the kids quiet for a whole afternoon!
The printer itself was very easy to install and because it is wireless I can print from my macbook as well as my phone and the iPad! You don't even have to have a computer on to print either as it has apps in the printer itself.  We love all the kids colouring / activity apps and you can choose to print straight away or schedule the prints for the time you will need them.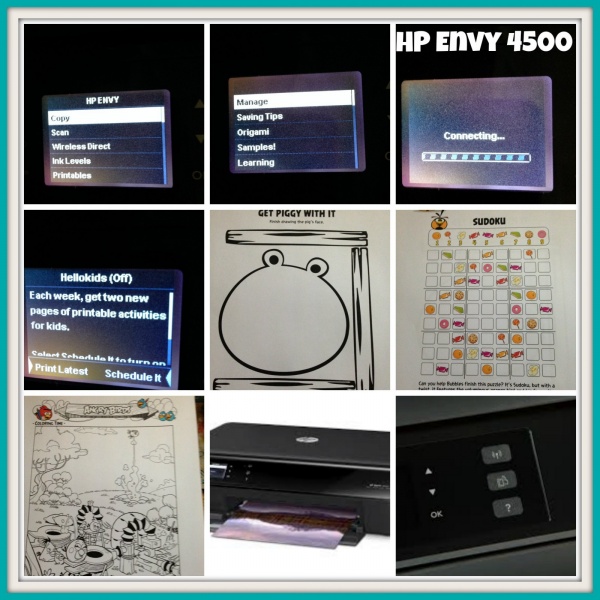 Isaac chose to print some Angry Birds stuff to colour in, but they do Disney, Crayola, Leap Frog, Airfix and much much more!
With all the stuff this printer can do I assumed it would be very expensive, but priced at £65 it is brilliant value for money.