When Charly from PODcast announced she was doing an Alphabet Photo Project, I knew I just had to take part as I love taking photo's both on my phone and my camera and I really need to try to improve them.
I wanted to pick something that you don't see everyday for my photograph and a trip to Lyme Regis to their annual Fossil Festival gave me the opportunity to take the perfect picture.
A is for Ammonite – an ammonoid fossil, especially one of a later type found chiefly in the Jurassic and Cretaceous periods, typically with intricately frilled suture lines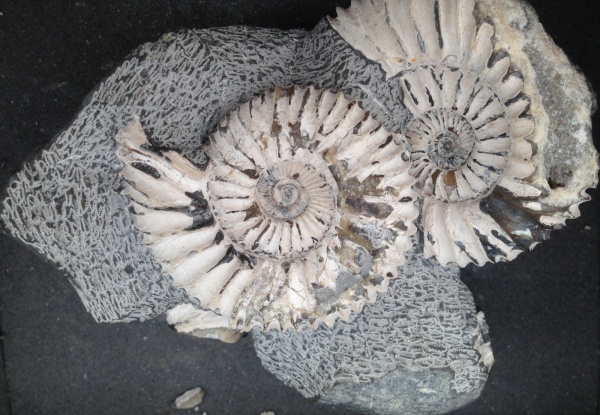 We are lucky to live on the Jurassic coast, a world heritage site which covers 3 geological time periods; the Triassic, Jurassic and Cretaceous and the Fossil Festival has definitely caught the imagination of my little fossil hunters.  We found our very first fossil yesterday at Burton Bradstock so are heading out to Kimmeridge Bay at half term to see what else we can find.