In a family home, there is no room that is more chaotic or widely used throughout the day than the living room so it's important that this part of the home feels calm and uncluttered.   The living room is both your place of rest and the hub for all family activity so try to cater to both worlds with some simple decor tips and rearrangements. Use these simple steps to lend a cosy and comfortable atmosphere to your living room.
Mix and match colours
The living room isn't the place to go overboard with colours (save this for the kid's bedrooms!). Instead, mix and match carefully with complimentary tones and colours. Light pastel and neutral colours are a great choice as they can add personality without appearing overbearing. Keep the balance just right with an 80:20 design ratio in your interior decoration i.e. use a majority of bold block colours and a smattering of striped or patterned rugs and throw pillows etc.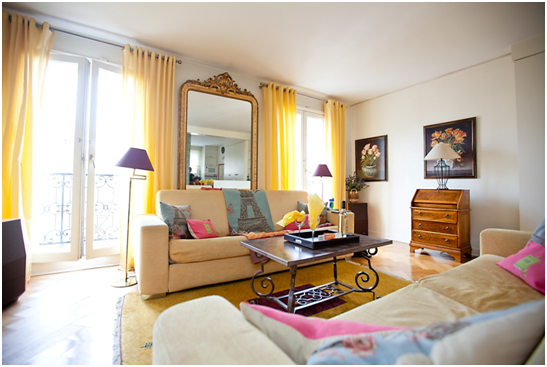 Make it inviting
There's a vital clue in the name 'living room' – the room must have all the comforting, laidback elements of a retreat, tempting you to stay awhile and making guests feel welcome and content upon the first glance. To make your living room appear warm and inviting, simply opt for subtle and informal design choices in everything from your sofa to your hi-fi system. For example, try not to crowd the room with tall or obtrusive objects. Decorate with low-level units and furniture for a more open and spacious, 'family-friendly' appeal.
Create a focal point
Any room with a clear focal point i.e. a four poster bed or a distinctive bathroom design feature will automatically detract from any clutter or busy elements that surround it. This is particularly important in a hectic family household since no two days are the same and a focal element such as a distinctive fireplace is very effective in this way. Either a decorative or working fireplace can give your living room identity as opposed to a look of disorder and chaos.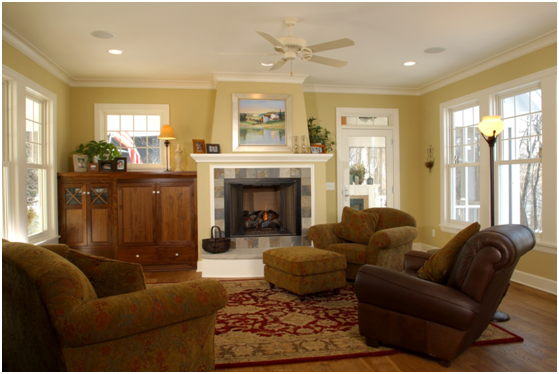 Arrange furniture wisely
If your sofa units and coffee tables take up the vast majority of floor space, your living room is hardly going to feel like a comfortable, family area. A busy living room space isn't exactly a safe arrangement for little ones either. Try to keep the central floor space as uncluttered as possible and instead, opt for a modular corner sofa at one side of the room. These are perfect for family homes since they appear effortlessly stylish and can free up valuable room while seating up to four or five people quite comfortably.
Why not brighten up your living room even further with a distinctive piece of wall art? If you wish to keep furnishings minimal in the home, decorating with one or two statement pieces of canvas art is a great way to add character without overwhelming the room. Photo print firms such as Canvas Republic allow you to display cherished family photos or personal artwork pieces with pride, granting your living room space a more unique and 'homey' touch.