I am a sucker for fun shaped pillows and I have been sent a fabulous one to review.
The Grandma Dana's Hen is not only a fabulous looking pillow but it is functional too.
Sebastian has gone past the age of needing a support pillow whilst breastfeeding but I used one from birth until he was around 4 months old.  The Hen pillow is a funky twist on the newborn nursing pillow.
The best thing about this Hen pillow is it grows up with them.  We have been using it with Sebastian to protect him from falls whilst he was learning to sit and now he plays with it, stroking the lovely soft textured material and playing with the crest.
It can also be used as a neck support in the car when travelling and I have been known to used it as a laptop support.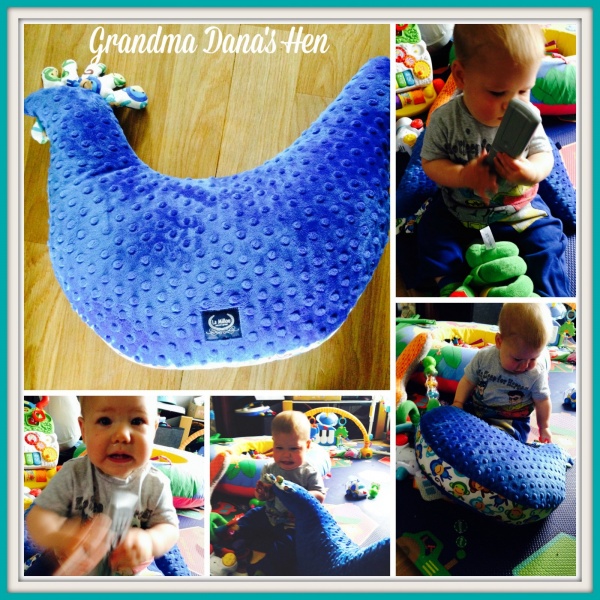 The pillow is soft, non-toxic and hypoallergenic and designed to be green and eco-friendly and comes in a huge array of colours and fabrics.
If you are after baby products with a difference, check out peekabooshop.co.uk – they have an amazing range of brightly coloured and funky patterned blankets – the only problem you have is choosing!
For offers, news and new products you can like PeekaBooShop on Facebook and follow them on twitter at @peekabooshopp