Kian is obsessed with Minecraft!
Not only does he play it on his laptop, but on the XBox360 and even his phone!  When he isn't playing it he is watching it on you tube!
Much as I try to take an interest in it, I just don't understand it.  It is not all bad though as he manages a database and is developing online and computer skills that far surpass mine.
For his birthday last year I bought him a Minecraft hoody and T-Shirt from the USA as there was nothing available over here. Now I am happy to say that you can get Minecraft clothing and figures in high street stores. You can now grab a farm-load of fun with a host of toys and figures available like this special six-pack of Minecraft animals and a Steve action figure that we were sent to review.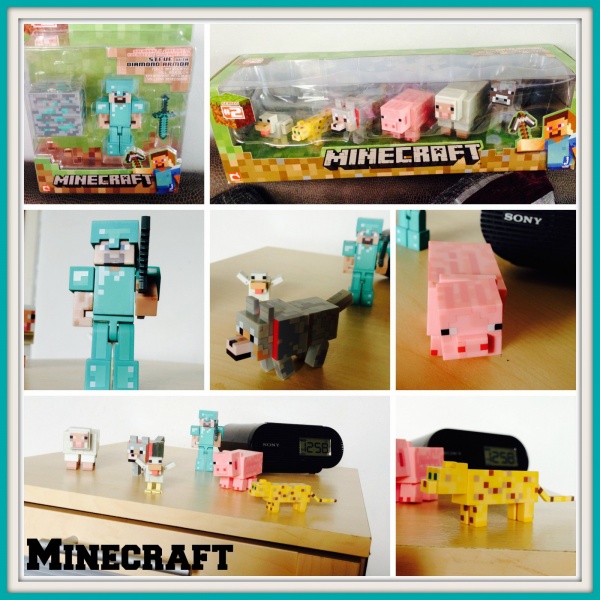 Kian couldn't wait to open the boxes and was soon creating, building and customizing his own world of Minecraft with these highly detailed and fully articulated action figures.  One pack features 6 Animal Mobs including Cow, Chicken, Pig, Sheep, Tamed Wolf and an Ocelot whilst the other came with Steve dressed in his rock-hard diamond outfit with accessories, ready to get building.
I honestly thought that they would be too young for Kian (13), but he has them as ornaments on his bedside table and has already put more on his list for his birthday in August.  I notice they do move into various poses regularly and Isaac is under strict instructions that he must not touch them too.
They may not look much but if you have a Minecraft obsessed child or teen then these will certainly be a hit.