Cirque Du Hilarious are award-winning father and son duo Clive Webb and Danny Adams and we were lucky enough to get to see their show at Butlins in April.
It was the night of the Champions League semi-final and hubby was going to watch the first half of Cirque Du Hilarious before heading back to the hotel to watch the football – he stayed for the whole performance!
Packed full of slapstick comedy there is something that appeals to everyone.
Danny portrays the quirky clown brilliantly and I can guarantee tears of laughter as he exasperates the ring master with his crazy antics from beginning to end.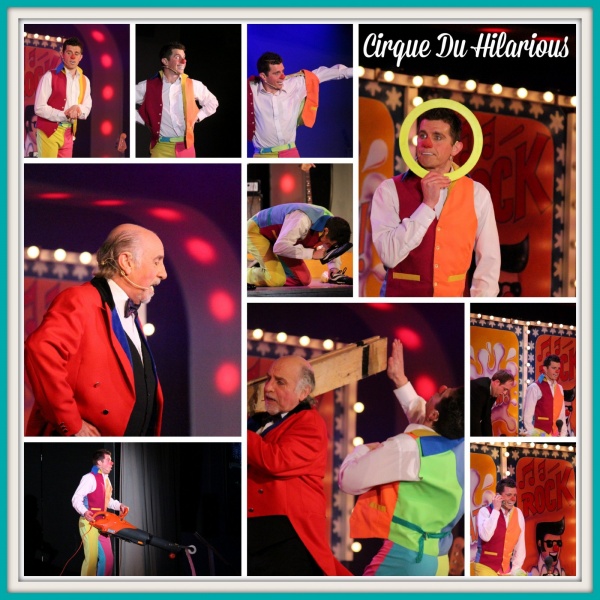 The show also featured BGT's Billy George who amazed us with his hoop control.
The show moves at a fast pace, with different acts to keep you interested.  The teens (and Hubby) liked the dancers – can't think why?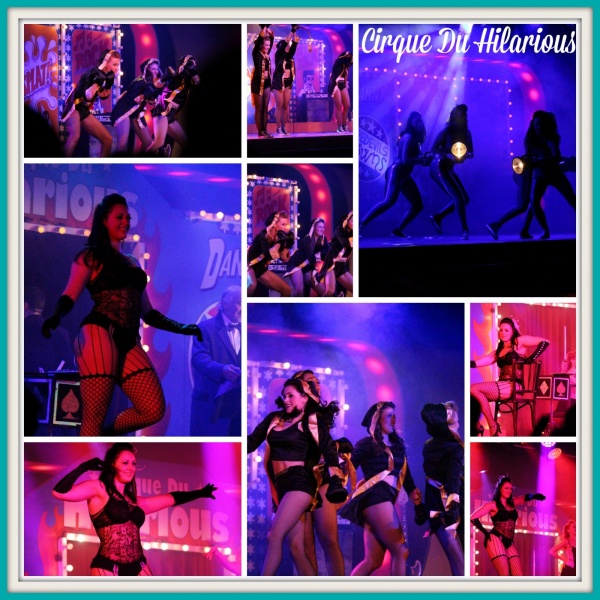 Cirque Du Hilarious has magic…………
Murder* – "He Killed the Pigeon!" …………..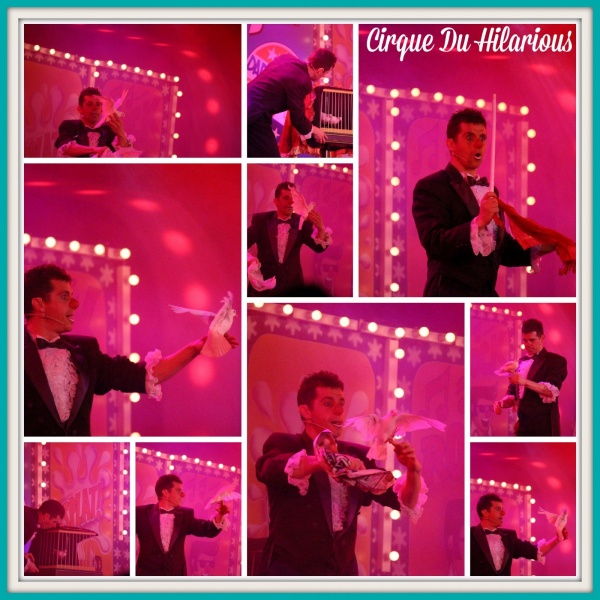 Music – "I haven't got a Guitar!" ………….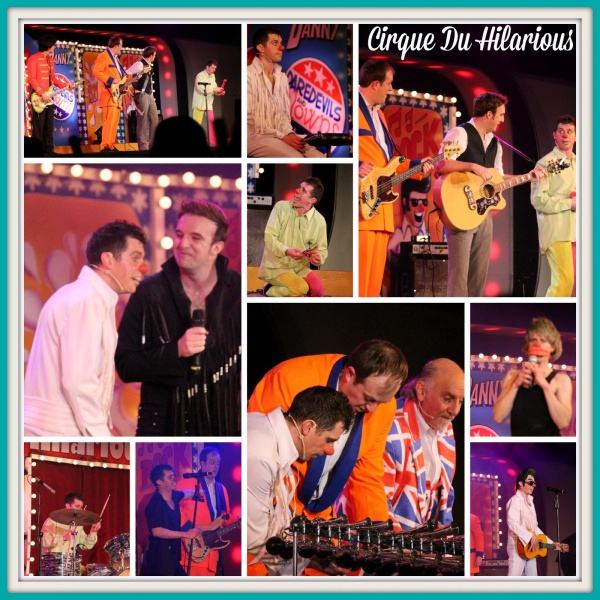 and Mayhem!
The test for us of how memorable a show is, is how long the kids talk about it for.  We saw this at the beginning of April and they are still talking about it now and saying some of the catchphrases well into July.
Cirque Du Hilarious are performing at Blackpool Central Pier from 21st July to 31st August.  Tickets are available here.
Sadly it is too far for us to go, so hoping they will come further south on their next tour!
*No Pigeon was hurt in this production