Sebastian has got to the age where he loves making a noise.
He takes great delight at clapping his hands and if you put music on he dances and tries to sing – it is so cute!
I have been sent some Fisher Price Musical Instruments to review.
The Shake 'n Beats Tambourine is just the right size for little hands to bat, grasp and tap. With bright colours, clicky -clacker sounds and a large, shiny mirror that Sebastian loves to pose in.
The tambourine is just the right size and weight for little hands and has an easy-grasp handle for older babies.
The Rattle 'n Roll Maraca's are again just the right size for little hands to grasp and shake and have soft pom-poms on one end and colourful beads to watch at the other.
Both toys are perfect for teaching babies cause and effect as well as strengthening their sensory skills & gross motor skills.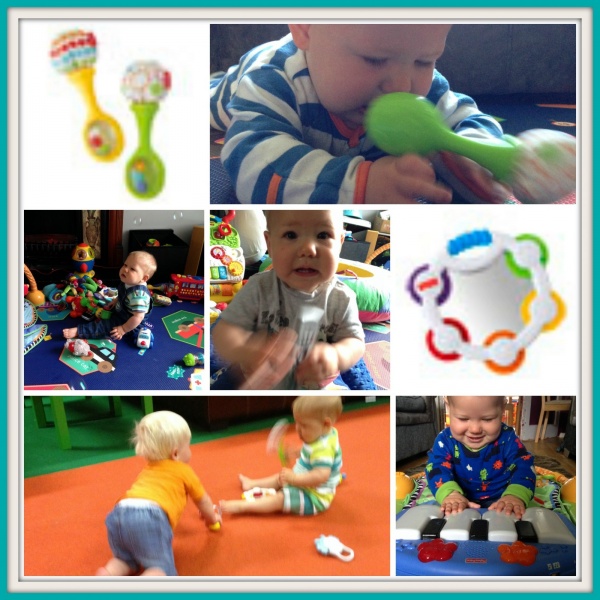 Sebastian loves all musical toys and the tamborine is a particular favourite.  I have not managed to take a good photo though as he is constantly shaking it.  The maraca's are good as they have a soft end – I have lost count the amount of times Sebby has hit himself in the face with them, but no damage done!
These toys make great gifts for a new baby as will really grow with them!