Do you remember going to the Natural History Museum on a school coach too many years ago to count?
I do!
I remember the impressive dinosaur skeletons, the huge blue whale and spending my pocket-money in the shop.
The question is – has it changed?
Yes, but don't worry, the dinosaurs and blue whale are still there!
Personally I think the Natural History Museum is one of the most beautiful buildings in London.  The only downside of its position is there is no parking.  It is easy to get to on the tube or by bus though.
We arrived at 10am and didn't queue at all, but I have seen the queue circling around the building before now so I advise to get there early.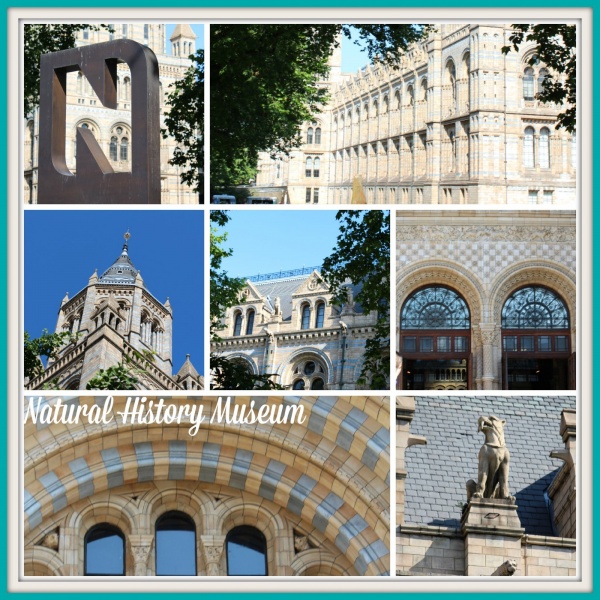 Isaac and Eliza were very excited to see "Dippy", the famous Diplodocus replica skeleton that greets you as you walk into the Central Hall.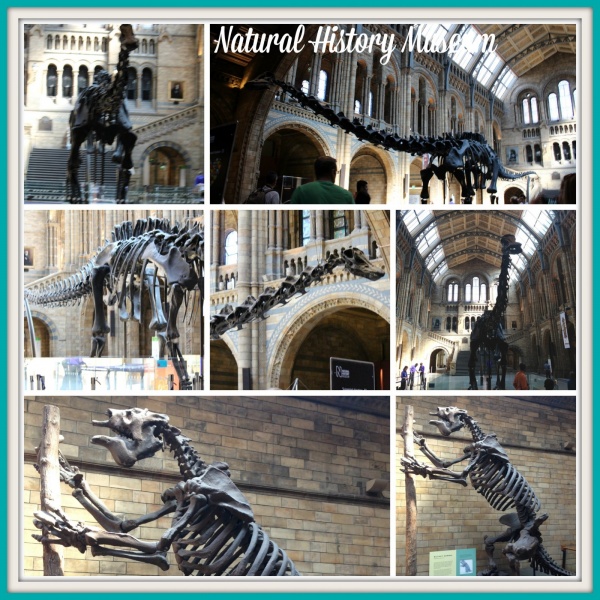 As you would expect, the Museum is packed full of weird and wonderful creatures to see.  Eliza and Isaac were in their element looking at bugs but it was Kian that got the most out of the visit as he is the right age to really take in the exhibits.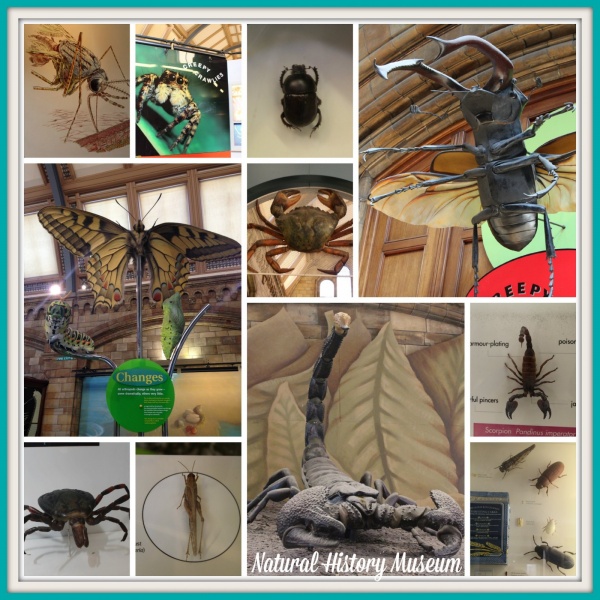 Where the Natural History really came alive for Isaac and Eliza was at the interactive exhibits.  Isaac listened to sounds of the earth and underwater, whilst Eliza compared her weight with other animals.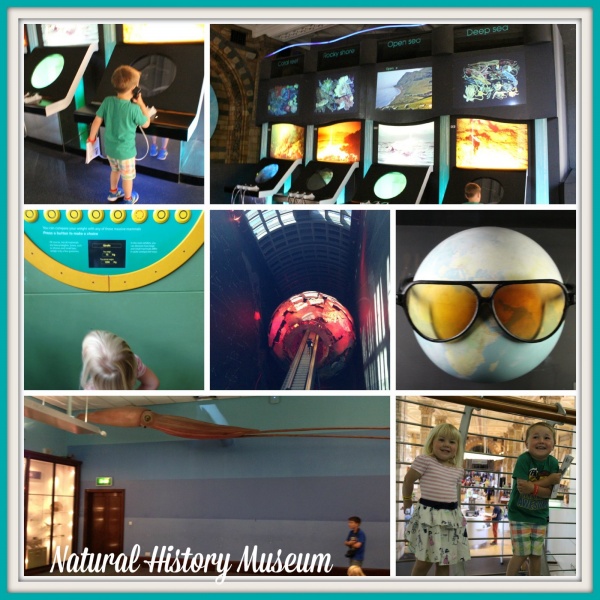 There was one exhibit that Isaac is still talking about now and is desperate to re-visit – The Volcano's and Earthquakes Zone!
They loved exploring the world of volcano's but the best bit was where you can actually feel the ground shake under your feet when you enter the Kobe Supermarket earthquake machine.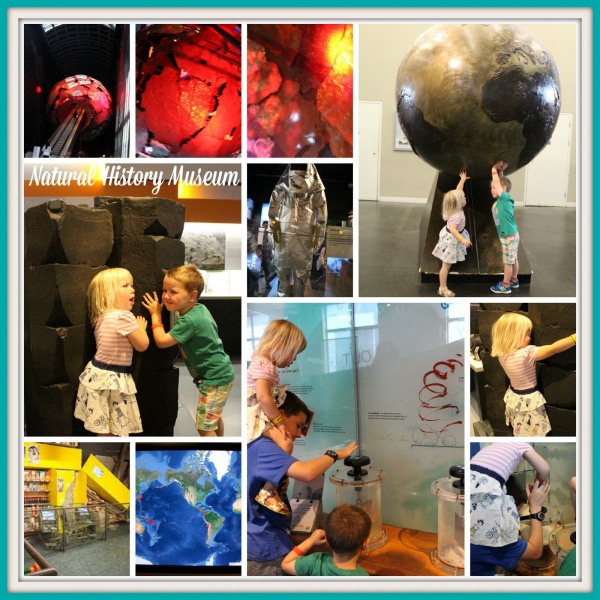 It was then on to explore the wonderful world around us.  The kids found a whole section on Dorset, where we live and spent ages talking to a lady about fossil hunting and the sharks teeth fossils she let them hold.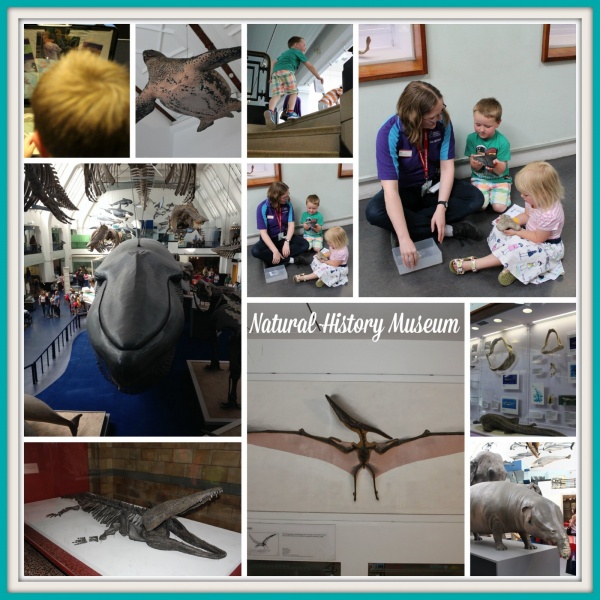 There is a lot to see in the Natural History Museum, however, it is a long walk and much of it is boring for the little ones.  Isaac and Eliza prefer animals in the zoo, but it is great for teaching kids about the world around them and we will definitely bring them back when they are a bit older.  Plus apart from some exhibits, it's completely free!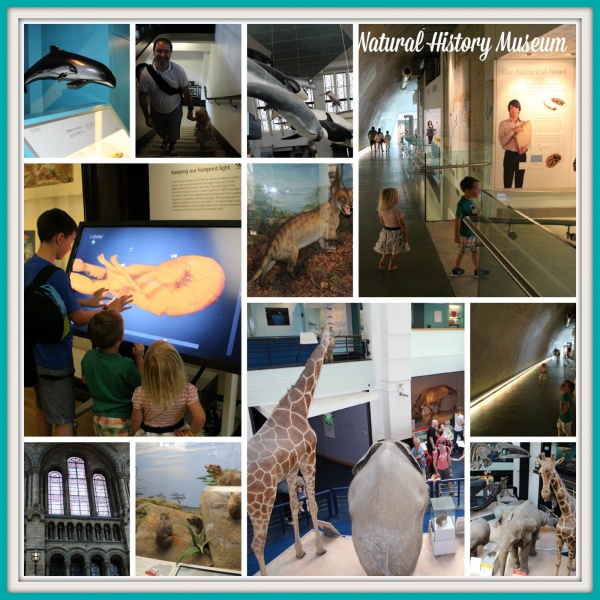 Next up – The Science Museum!