I am so excited – we are off to Camp Bestival tomorrow and I have been busy packing everything we need.
As first time campers it is a struggle to know what to pack and I am scared that we have forgotten something, however, Lulworth is only 45 minutes from home so if we are really stuck we can always pop back if we are really desperate.
Upon recommendation I have bought a tent that is bigger than we need.  After trawling various camping shows we settled on an Olpro Cocoon 8 tent which is a very large 8 berth tunnel tent with open living area and steel poles. The three tone green gives us a light living area and dark sleeping area whilst making the tent stand out from the crowd (hopefully). It is designed using the chrysalis shape of a caterpillar tent has a large entrance with moveable front panel. The large front panel can be completely unzipped and moved back to the third pole to give a large porch area to the tent which should be perfect for us……..just need to put it up now!
For sleeping we have a bought some sleeping mats and snuggly sleeping bags and will be taking some pillows and blankets just in case and I have two picnic rugs for the living area.
We are also taking Sebastian's travel cot and extra blankets for him, plus the cot should double up as a playpen in the daytime as he crawls off at the speed of light these days.
We were day visitors to Camp Bestival last year so I know that they have great facilities – we saw showers and plenty of toilets, however with a just potty trained 3 year old I am going to take the potty.  Showers aren't really suitable for Sebastian either and I still have his Flexibath which is big enough to squeeze Eliza and Isaac in too – just hope we can find enough water for it.
I am going to take enough baby wipes to sink a battleship too, just in case!
I have bought the kids a Torch each and we also have torches to help us see on late night toilet runs and returning to the tent, plus an LED lantern for the tent.
I have a First aid kit complete with suncream and painkillers for both the kids and us adults and the all important teething gel for Sebastian.
Clothing wise, the weather looks like it is going to be glorious, with the chance of a shower on Friday.  My daughter has recently done her Duke of Edinburgh Gold award and has advised that it does get really chilly at night, despite the heat in the day, so I am taking the kids their onesie's for nighttime.
To be safe I am going to take lots of light layers, just in case the weather changes plus the kids snuggle fleeces and hats.
We also have lots of fancy dress clothing, so if you see a cheshire cat and Alice wandering around it will be Isaac and Eliza!
I haven't forgotten the fun stuff.  We have glow sticks and wands, bubbles, colouring books and pens plus a flagpole for the tent to help us find it more easily.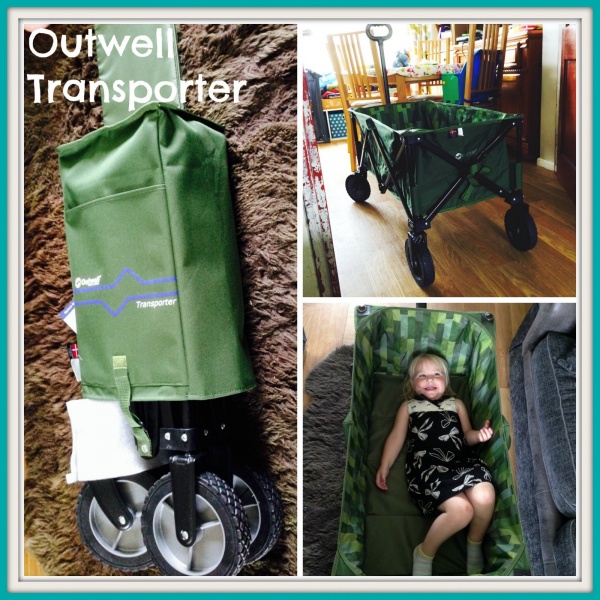 Monika from mumonthebrink recommended the Outwell Transporter, which we plan to pimp once we have used it to move the equipment from the car to the campsite.  We have solar-powered fairy lights and Isaac's old Ikea Leaf to attach so it is a shady area for the kids to sit and we will line it with our Gigsak which can double as a handy shelter if it rains.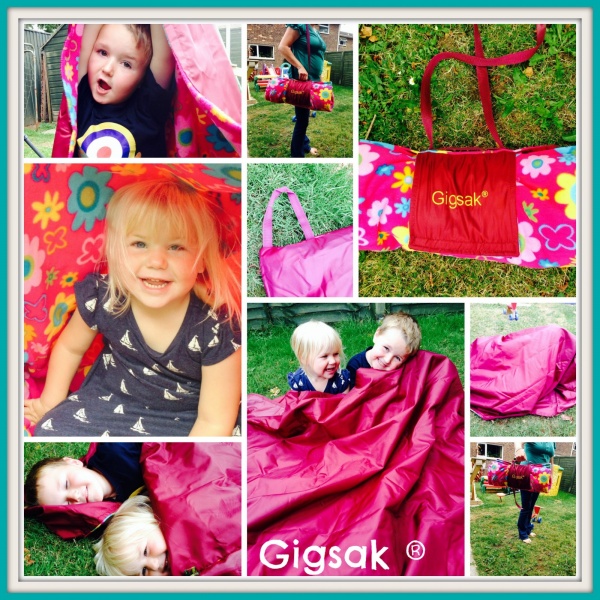 Camp Bestival has a huge array of food stands but knowing my tribe, they are constantly hungry and it will cost a fortune if we need to buy food morning, noon and night.
The problem is as we are there for 4 days, the cool box and ice packs won't last so it is knowing what to take.
I have bought drink cartons for the kids and water bottles for us as we saw plenty of free water available last year.
I have small gas stove and spare canister to cook some basic items but have notoriously fussy children so am struggling with what food to actually take.  Kian will quite happily live on Pot Noodles for a couple of days and I have a large Kelly Kettle which will cope with that and heat Sebastian's baby food at the same time.
I cannot function in the morning with out a cuppa, so Teabags are a must and I am hoping that by freezing milk, it will last all four days as I cannot bear UHT milk.
Please help me – what food do you recommend we take to keep hunger at bay and have I forgotten anything really important?