Matt Hatter is a popular CITV series will return to our screens this September with a brand new series!
Matt Hatter follows a 13 year old school boy whose life is changed forever when he discovers his family defends a gateway to a different dimensions called the multiverse. In a quest to protect the multiverse and save his grandpa, Matt and his two best friends Roxie and Gomez, have to defeat and capture a powerful mix of infamous villains from movies, myth and legend.
The all new Matt Hatter Chronicles toy range – Super Villain action figures, will hit stores next month!
The action figures include some of Matt's most fearsome Super Villains from the TV show, including Minotaur, Mummy, Redbeard, Prowler, Captain Lightning and Doc Fossil. Each Super Villain includes a collectible interactive radio frequency Life Cell, compatible with other toys in the range including the Cell Blaster and Chronicles Villain Vault.
We were sent Doc Fossil to review which is a articulated 5″ action figure.  The Life cell also features a cool holographic effect, which Isaac loves.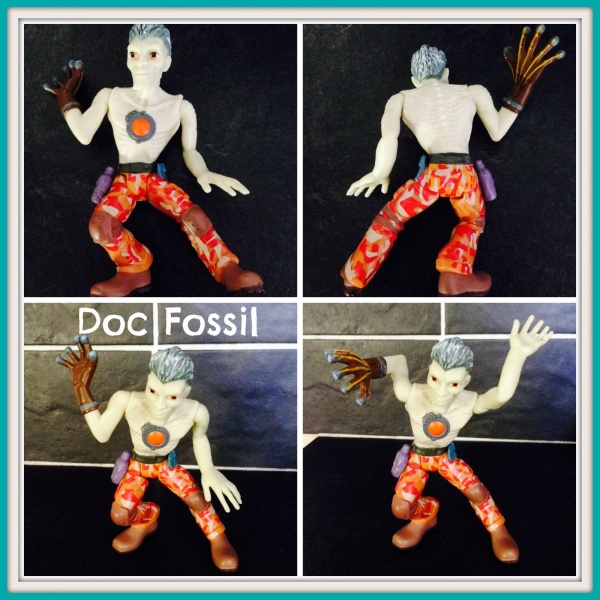 We don't yet have any of the other Matt Hatter toys, but Doc Fossil has been holding his own against the TMNT and the TV series has soared to the top of Isaac's watch list, leaving Ben 10 lagging behind.
The new series launches on 30th August and we cannot wait to see what is in store for Matt Hatter and his gang!