I have to admit that this week has been a tough one as I feel exhausted after the past two weeks of illness and holiday. It was probably the post holiday blues kicking in to, although by the end of the week I was feeling happier and back in our old routine.
Friday saw the excitement of the MADBlogAwards and although we didn't win either of our categories, I was honoured to be nominated and I genuinely love and read the blogs who beat me, plus it was great catching up with people I chat to online.
Saturday involved another drive, this time to Worthing to pick up a mid-sleeper bed for Eliza and meet up with Callan when he finished work.  Eliza insisted we built her bed as soon as we were home and its safe to say she loves it.  I just need some storage to go underneath now!
Here is my week in pictures: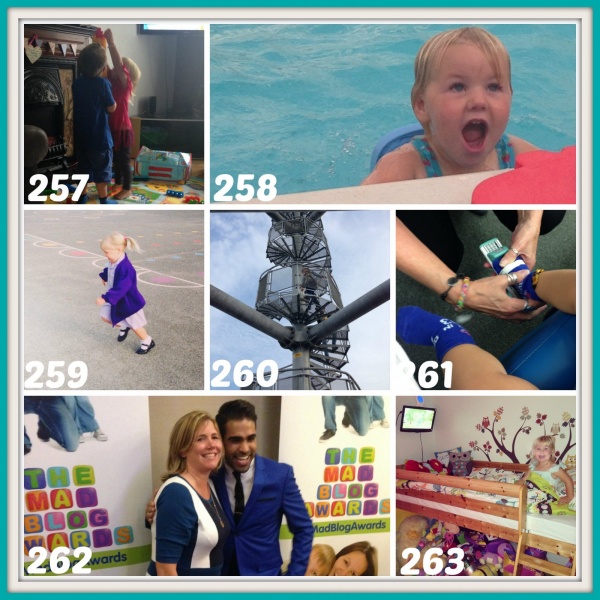 257.  Seeing how big they could build their tower of bricks
258.  Eliza bobbing up and down at swimming
259.  Running to her classroom when the bell rang
260.  Climbing the tower for the Pierzip in Bournemouth
261.  Sebby being measured for his very first pair of shoes
262.  Meeting the gorgeous Dr Ranj at the MadBlogAwards
263.  Eliza in her new mid-sleeper bed