Isaac adores TMNT and has quite a collection of toys from the range, but nothing compares to this!
This large Donatello Turtle figure is the scariest and most detailed figure yet. He measures 30cm and has multiple points of articulation.
Donatello is wearing his purple signature bandana and carries his bo-staff.  He also has a back case, non-removable glasses and body armour.
Squeeze his legs together and he spins his bo-staff above his head.
Loving this Turtle Movie Donatello figure – great stress reliever lol

View on Instagram
He is already fitting in to the collection nicely and Isaac has discovered that he can use the bo-staff to knock his enemies down quite effectively.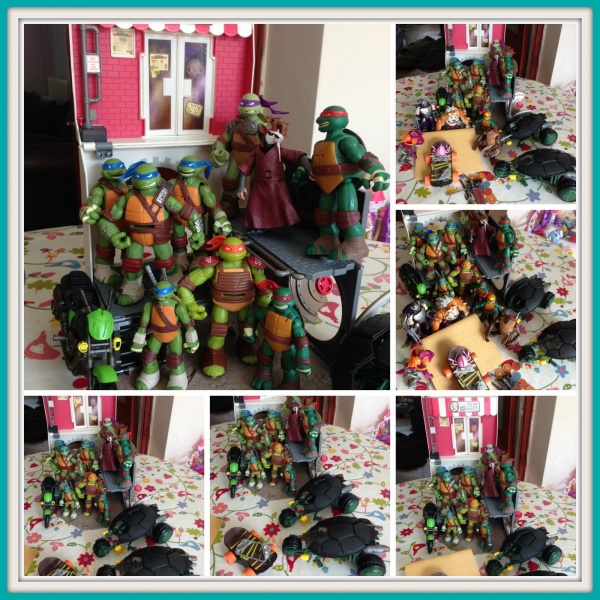 Hours of fun can be had with these figures and they would make the perfect addition to any TMNT fan's stocking!