We are huge fans of Polarn O'Pyret clothing so when I saw the 3rd Mark Warner Blog Challenge I may have done a happy dance!
Polarn O'Pyret, or PO.P for short, is a Swedish company that makes good quality, stylish and practical clothes for children.  Clothes that can withstand the rigours of being played in and that are still in tact to be handed down to their siblings.
My four youngest children all have PO.P coats which keep them snuggly, warm and dry, even in the harshest of weathers.  PO.P believe in using layers to keep children warm and their range of clothing has everything you need to keep them warm, even on the slopes and the generous sizing has meant that our coats have lasted at least two seasons!
The Mark Warner challenge is to hand-pick a kids' ski holiday wardrobe and for this challenge I have chosen to dress Isaac for a trip to the slopes.
In really cold temperatures, a base layer in wool or polyester keeps children warm. A polyester base layer is soft as silk and ideal for active children, but wool base layer is best for very cold temperatures which is why I have chosen some planet print boxer shorts, merino wool long johns, merino wool top which have the seams sown flat and a longer back for extra comfort and some non-itchy woollen socks to keep his tootsies warm and cosy.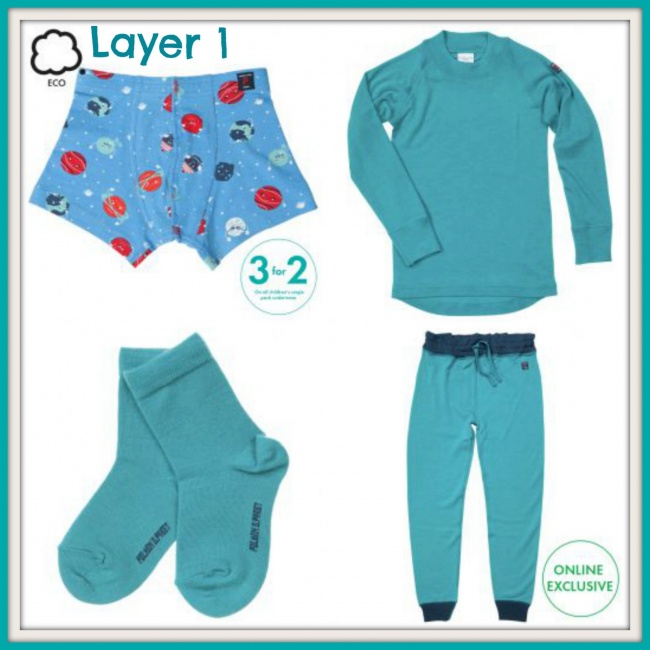 My mid layer needs to wick away moisture and help Isaac retain body heat. Fleece and wool blends are comfortable to wear and ideal for outdoor play as both fabrics transfer moisture and trap a layer of warm air so for layer 2 I have chosen a city hopper top teamed with a Merino Wool hoodie, fleece tracksuit bottoms and striped neck warmer.
Last but not least, good outerwear protects against wind, rain and snow.  This layer is easy to open and close in wind and snow and able to prevent water from seeping in with its clever design.  I love the extra-large reflectors on both the coat and the salopettes and have added a funky hat to give the look a pop of colour!  The salopettes even have a reinforced seat with a super soft fleece lining…….perfect for protecting little bottoms if they fall over!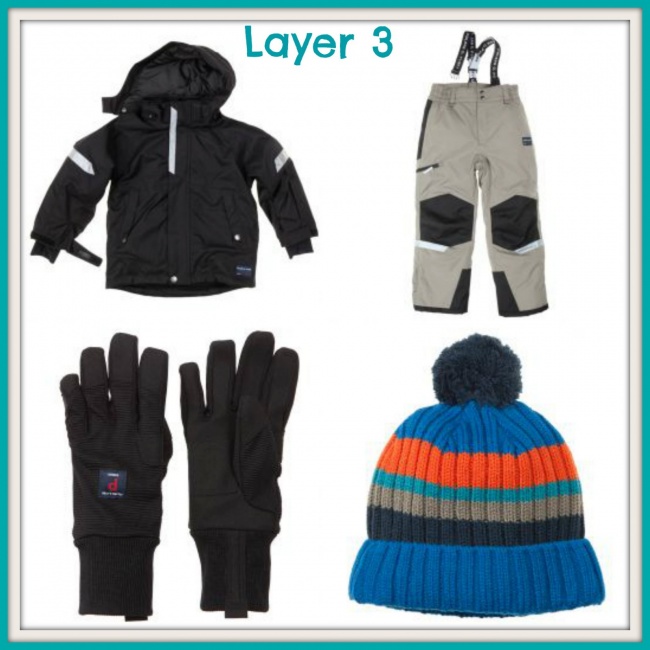 Have you taken your children skiing before…….is there anything I need to add to Isaac's wardrobe?
For more Ski Holiday ideas why not check out my Pinterest Board too.