This half term we have been on a mission to find new places to take the kids to play.
I have found that our local council website is an invaluable tool for listing all the local play areas and although we have ticked almost all of them off the list now we still had Pinecliff play sculptures to explore.
Set at the opposite end of Canford Cliffs village to our favourite Treasure Island Play park the Pinecliff Play Sculptures offers a picturesque walk down to the beach at Branksome Chine.  We took the kids on their microscooters and watched them zoom off, stopping to clamber on top of the sculptures along the way.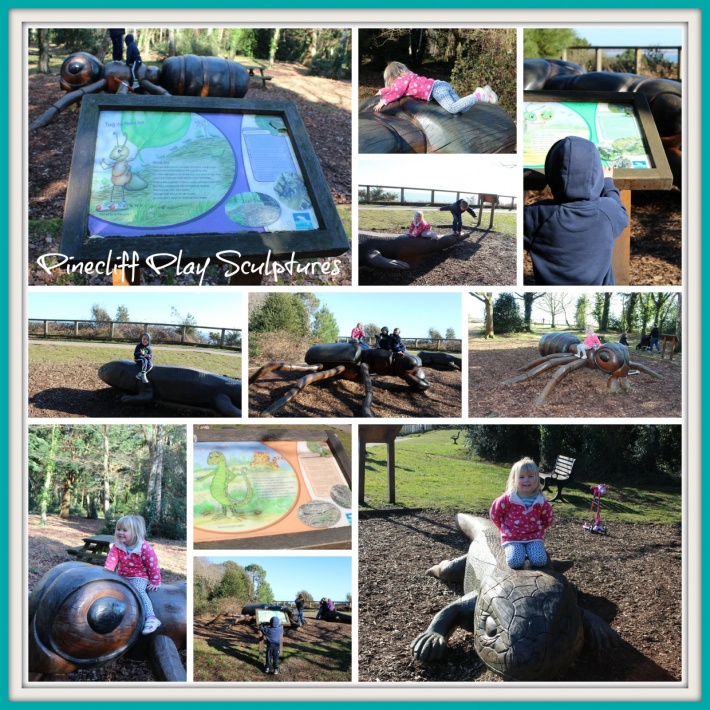 Each Sculpture was of an insect or animal that you would find on the cliffs and there was a plaque by each of them with their name and information about them and their habitat which was a nice touch as Isaac loves finding out all about the nature around him.
There were steps along the way which meant bumping Sebby down a few but there weren't so many that it was a problem as I had hubby with me to help and it was well worth it when we discovered the Dolphin Sculptures.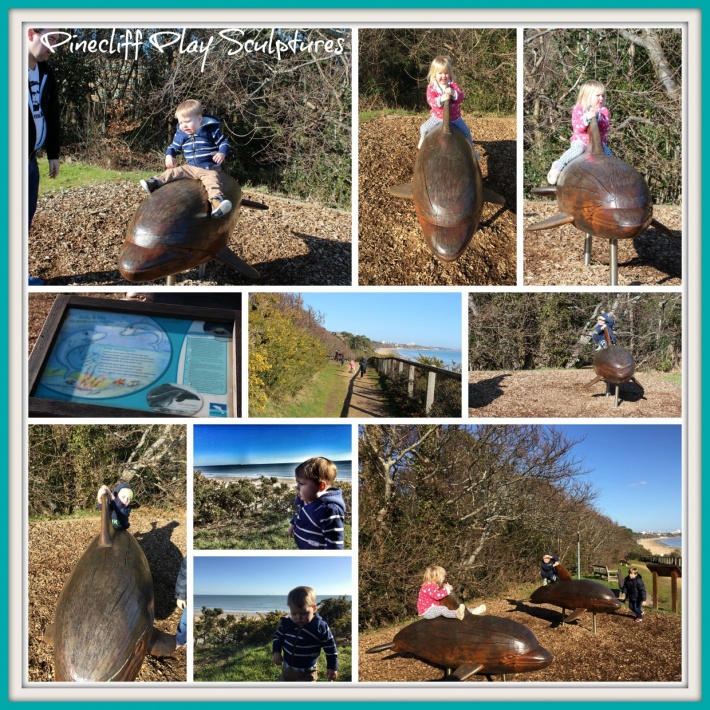 We continued along the path which eventually led us down to the beach at Branksome Chine so we doubled back on ourselves and walked / scooted along the promenade back towards Canford Cliffs.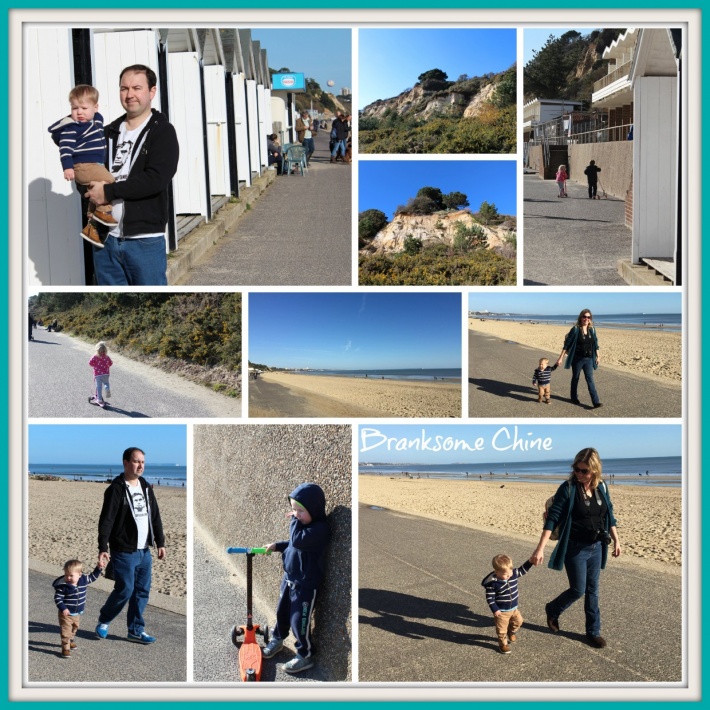 We know this stretch of beach well so decided to walk along to the path that leads to the Treasure Island Play Park that the kids adore and their faces when they realised where they were going was priceless.
These two parks have a 5 minute walk between them so from now on we will combine the two when we next visit.