We love our gadgets in this house and last year we became the proud owners of a GoPro camera.  We use this for taking hands-free footage of days out, adventures such as the PierZip and GoApe and Isaac even filmed the feed run at Coombe Mill with it at Christmas.
This year VTech is launching its brand new Kidizoom Action Cam, which allows children to take photos and videos and comes complete with a waterproof case and mounts for bikes, skateboards, scooters and more – it is basically a GoPro for kids and we were invited to its launch in a cool skatepark in London last week.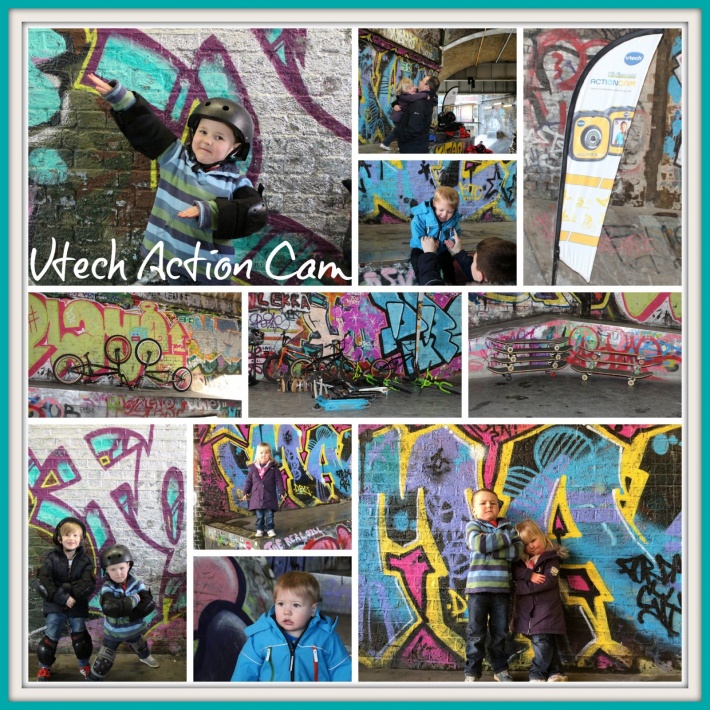 We were treated to a professional display of rollerblading and skateboard stunts and tricks before the kids got to do some basic stunt training whilst they tried out the Action Cam with either a scooter, skateboard or BMX.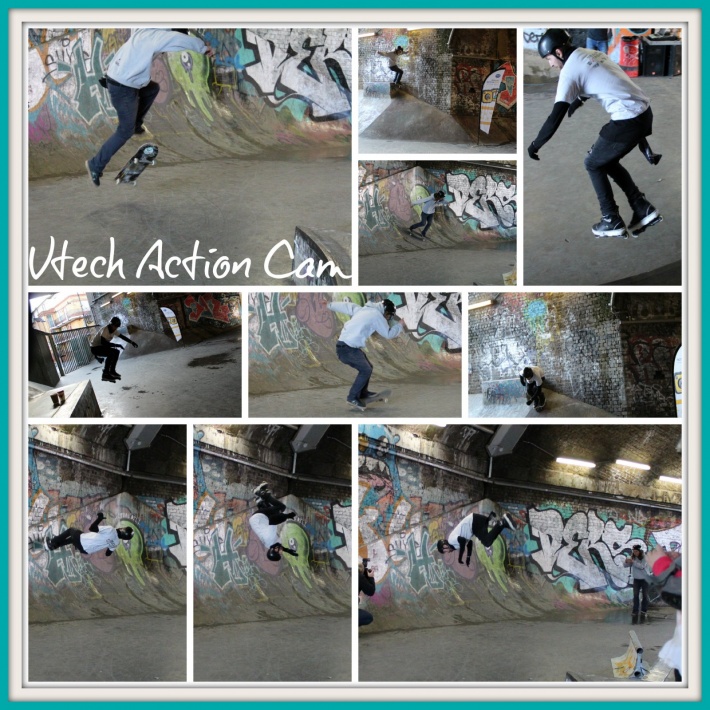 Isaac, Kian and Alfie decided to play it safe with scooters and were soon taking part in time trials, performing bunny hops, tail whips and zooming up and down the ramps, all with an Action Cam attached to their scooter.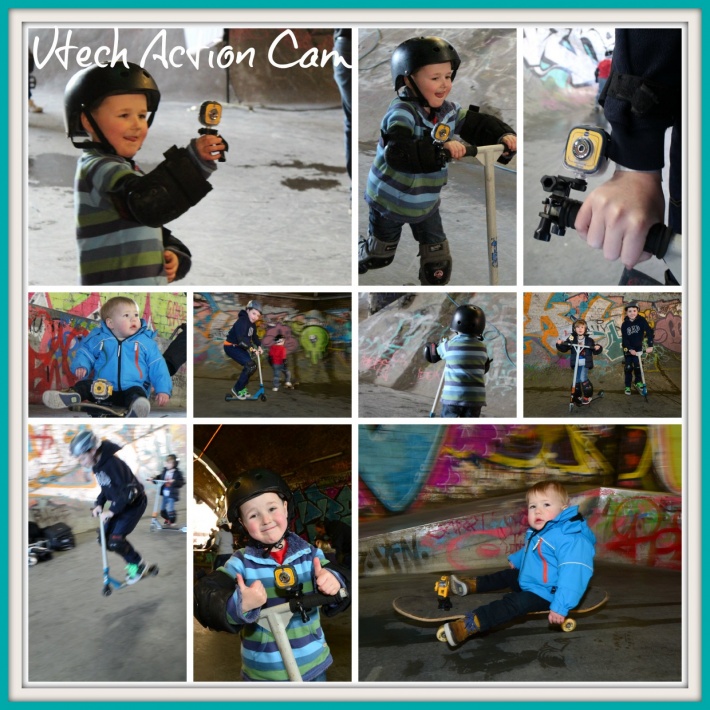 We got a very impressive 60 minutes worth of footage with each Action Cam and there was still space for more.  It comes with a 128Mb in-built memory but can be expanded with a MicroSD card.
If your kids like to get outside on their bikes, scooters or skateboards or if you want to encourage them to spend more time outside, the Action Cam provides great fun for all children with its amazing features such as adding photo effects to images and creating stop motion videos. With the screen on the back of the Action Cam, children will be able to see their videos and photographs straight away and the boys spent the whole 4 hour journey home playing with it and making more videos and playing games.  The Action Cam can even be used underwater and we will certainly be taking ours on holiday with us to get some underwater footage of the kids playing in the pool.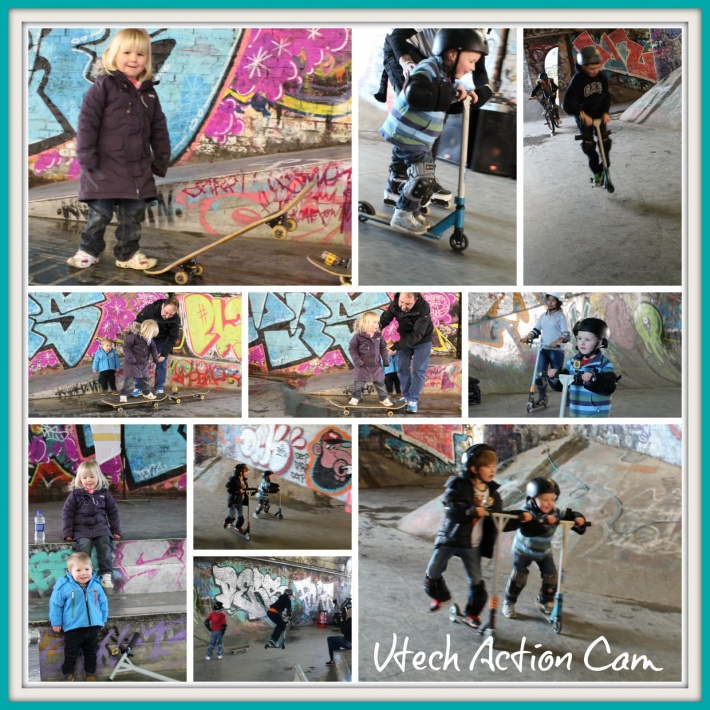 The Action Cam comes with:
Waterproof protective case
Mounts to attach to a bike and a helmet
Charging / USB cable
I have to admit that I was impressed with the quality of the footage from the Action Cam, especially as the event was held in a tunnel where the lighting was not especially good.  The footage as they scoot is a bit shaky as you'd expect as they tend to wiggle the handlebars as they practiced, but some of the stills are very clear and you can clearly see who is being filmed.  Isaac also took a very impressive picture of the Shard with his Action Cam on the way home.
With a RRP of £49.99 this camera won't break the bank and I know the kids are going to have hours of fun with it.  Alfie and Isaac spent most of the day on Thursday making stop motion videos rather than playing on the Wii U so it must be good!
Keep an eye out for my full review coming soon!