Last weekend hubby was working so we decided on a day out a little closer to home.
We haven't been to Moors Valley for some time and the kids wanted to do the play trail so I packed the car with their waterproofs and wellies and set off.
It had been raining that morning but was forecast to be dry that afternoon so I was surprised by how quiet it was when we arrived. We donned out wet weather gear and set off to find the playtrail
I took the buggy for Sebastian as a just-in-case but he insisted on walking, holding Isaac's hand as they waded through puddles – the waterproofs were a VERY good idea as they were soon covered from head to toe in mud.  I did chuckle as Eliza leapt into a particularly deep and muddy puddle and ended up with a face full of muddy water which shocked even her – thank goodness for baby wipes!
As we made our way around the play trail we saw some familiar faces who decided to join us, making the kids day.  Isaac and Charlie crawled around inside the giant snake before racing off to find the giant spiders web, where Eliza may have got a little stuck.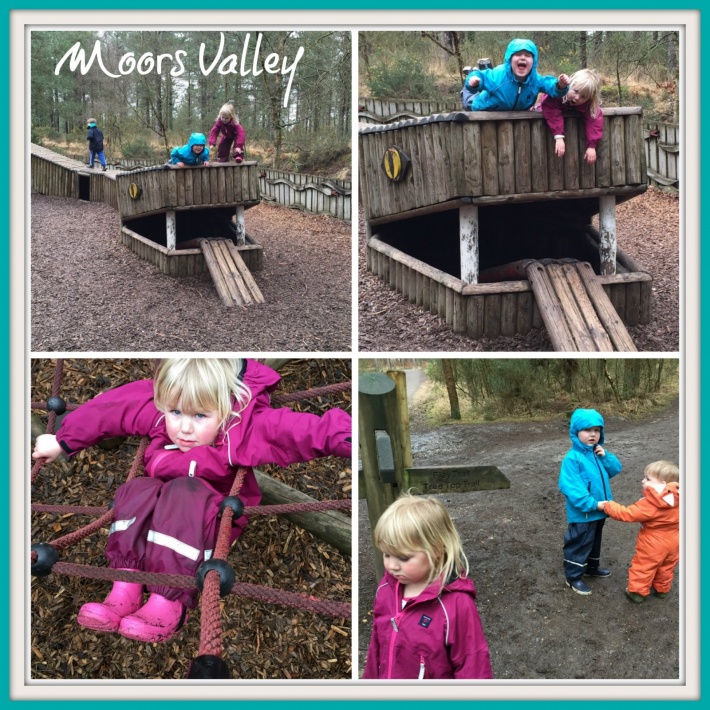 As we progressed around the playtrail we were disappointed that some of our favourite activities had vanished, although it does appear that they are planning replacements as there was lots of wood piles dotted around.  We are hoping they replace the maze with a like for like as that was a real favourite.
Once the playtrail was finished we headed into the park where we bumped into some more friends.  By this time Sebastian was snoring in his buggy as he had walked most of the way along the playtrail which is a good mile and a half – a lot for little legs.
The kids enjoyed the huge climbing frames, swings and slides for a good hour before we decided treat them to a ride on the miniature train.  Sebby is train mad and he spent the whole 20 minute journey snuggled into my lap saying "choo choo' – it was very cute!!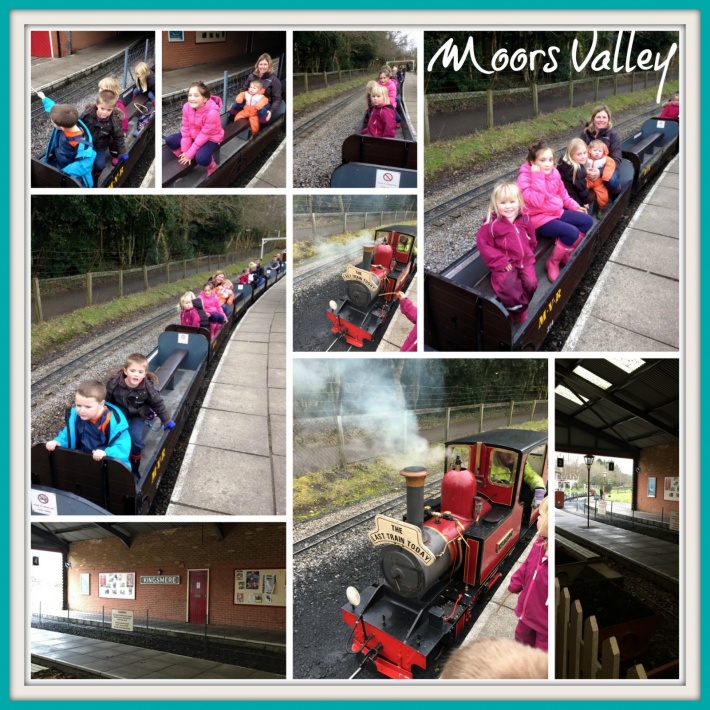 It was fabulous, if muddy, day out and meeting up with friends made it double the fun.  We cannot wait to do it again soon!