Back in March 2012 we were one of the first families to experience the Warner Bros. Studio Tour – The Making of Harry Potter and to this date it is my most visited post ever!
Almost three years to the day later we received an invitation to attend an exclusive preview event to see their first permanent expansion, which includes a recreation of Platform 9 ¾ and the original Hogwarts Express offering a glimpses into how some of the films' most iconic scenes were created!
Three years on and the experience is just as magical as our first visit.  We were joined by Joanne from charliemoos and her Harry Potter mad children Charlie and Megan.  Charlie was sat next to me for the cinema performance and I whispered in his ear "Something magical is going to happen now" and watched his awestruck face as the cinema screen disappeared and the doors to the Great Hall appeared.
We had another surprise waiting though – Chris Rankin aka. Percy Weasley was there to greet us too and gave a little talk before we got to walk through those magical doors.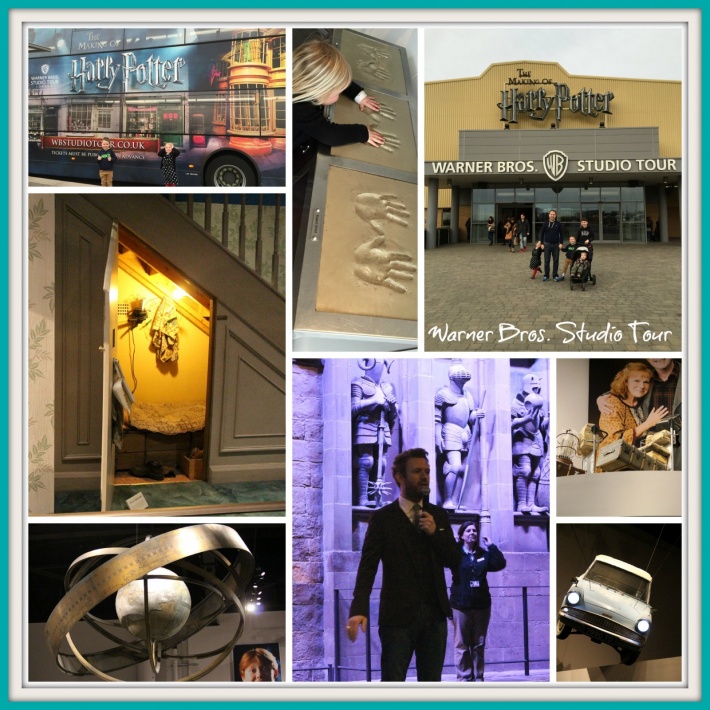 It was then  time to open the doors and Charlie and Megan did a great job!
#hogwartsexpress somebody got to open the doors @wbtourlondon

The Great Hall certainly doesn't disappoint and is filled with props from the film to look at. Even Sebastian was enthralled!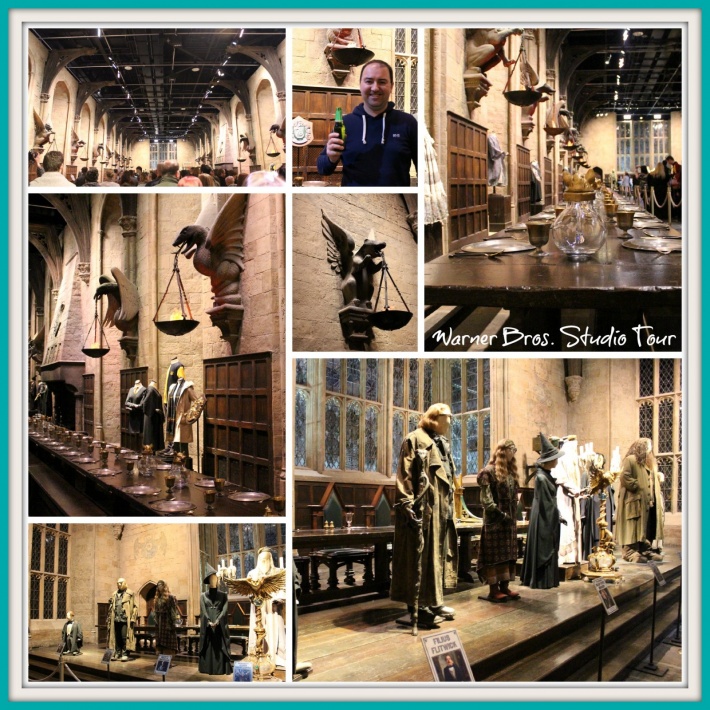 We spent a good 15 minutes in the Great Hall taking in all there was to see before heading into the rest of the tour.
Isaac is a fairly new Harry Potter fan and has only watched the first three films but took great delight in spotting things he had seen on-screen and was beyond excitement when he found Harry's wand.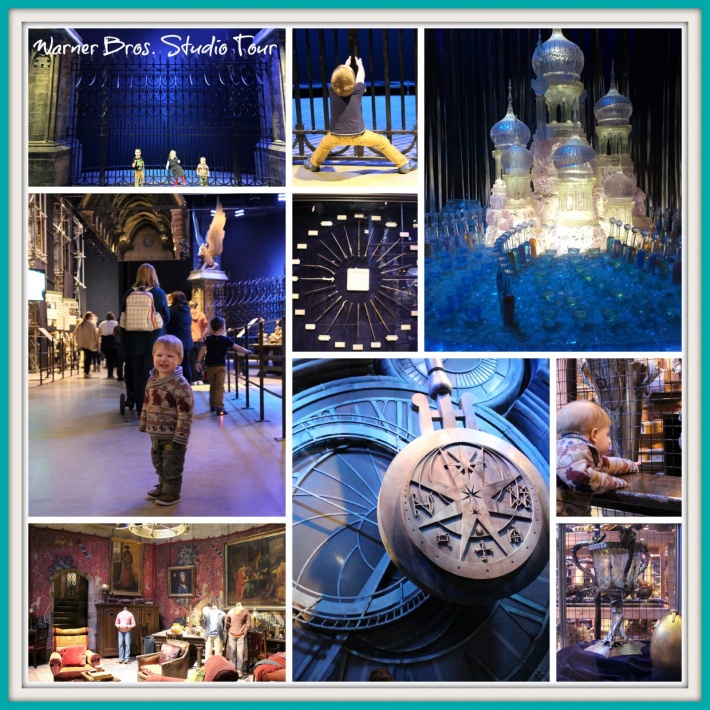 Eliza also loved exploring and I have to admit that I was really surprised that both her and Sebastian seemed to be enjoying it too.  Sebby was especially fascinated by the Dark Arts display and the cauldrons which were magically stirring the potions all by themselves.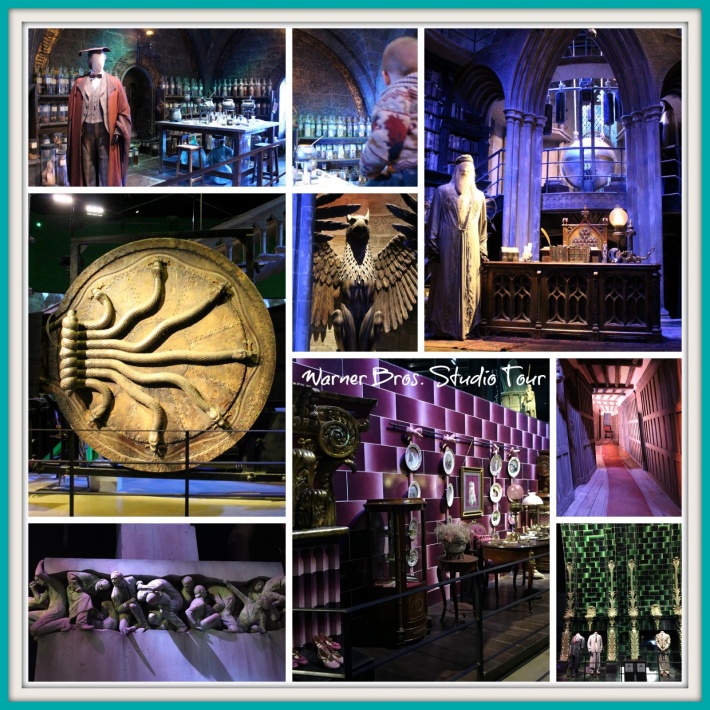 No visit to Warner Bros. Studio Tour would be complete without learning how to fly on a broomstick.  Eliza and I missed out on our last visit but we were determined to give it a go – Eliza was so good she has been invited to play on the Quidditch team ;0)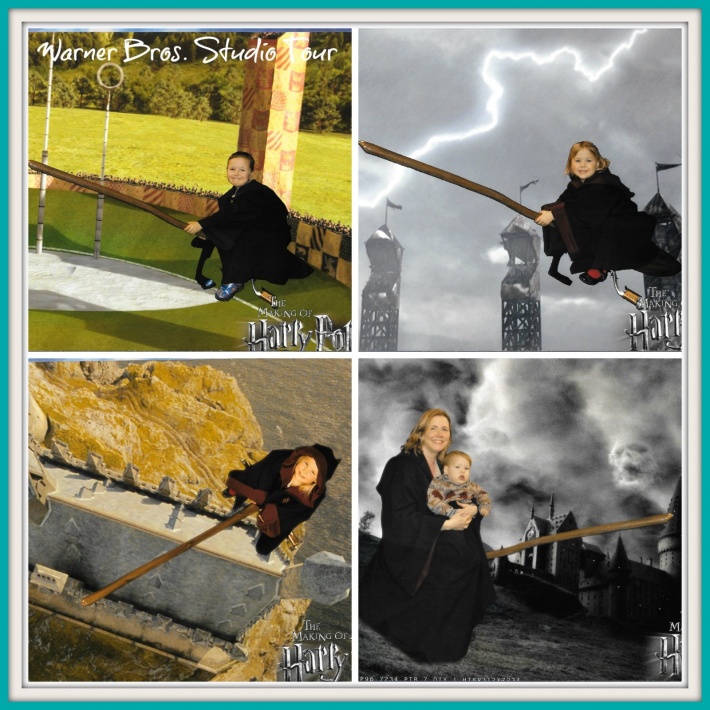 We also found a new interactive addition to the tour – wand training which Isaac and Eliza took very seriously and there did appear to be some levitation spells being thrown about – see the large picture on the left!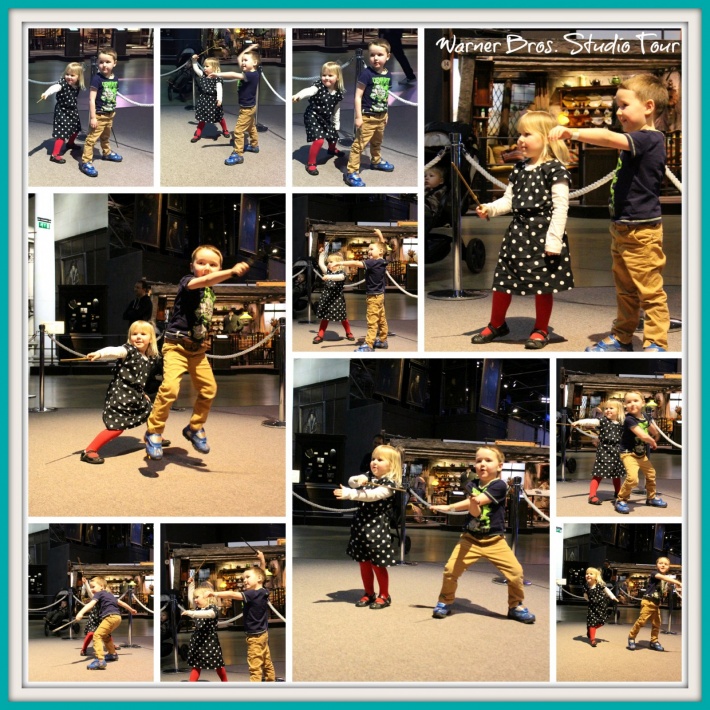 This is where the tour takes you in a different direction than before – through to the new expansion and to Platform 9 ¾.
WOW!!!!!!!!!!!
It really does feel like you are in the middle of Platform 9 ¾ with the Hogwarts Express waiting for its passengers to board whilst letting off steam and sounding the occasional whistle.
We were lucky enough to meet up with Chris Rankin who happily stopped to pose for a picture and chat about life on set before we climbed onboard the train to see how small the carriages really are, followed by a very special ride in a carriage where we encountered a magical chocolate frog and some scary dementours.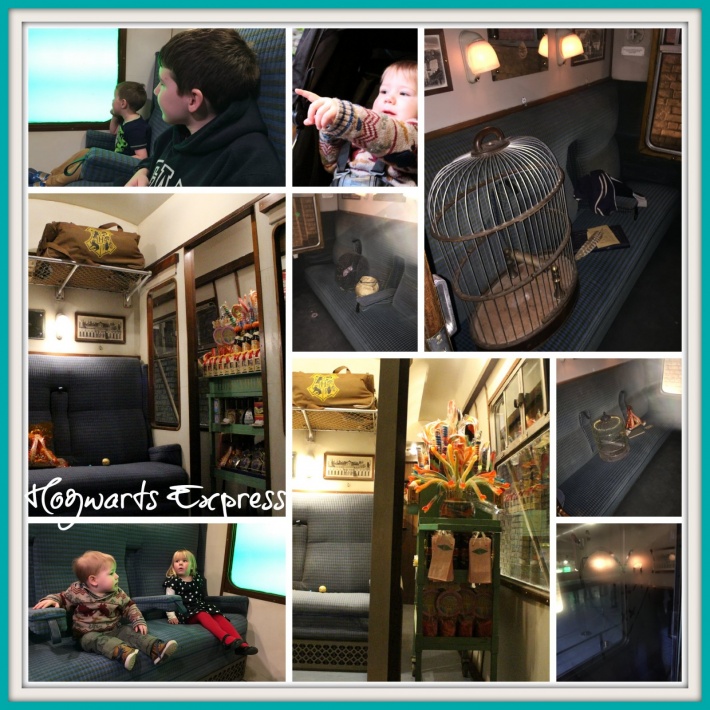 There is also a small shop selling souvenirs on Platform 9 ¾ before you head out to a cafe where you can sample Butterbeer or just snacks and a coffee it you prefer.  It was then time to brave the chilly outdoor area where you can find the Knight Bus, Privet Drive, the house where James and Lily Potter died and walk along Hogwarts Bridge.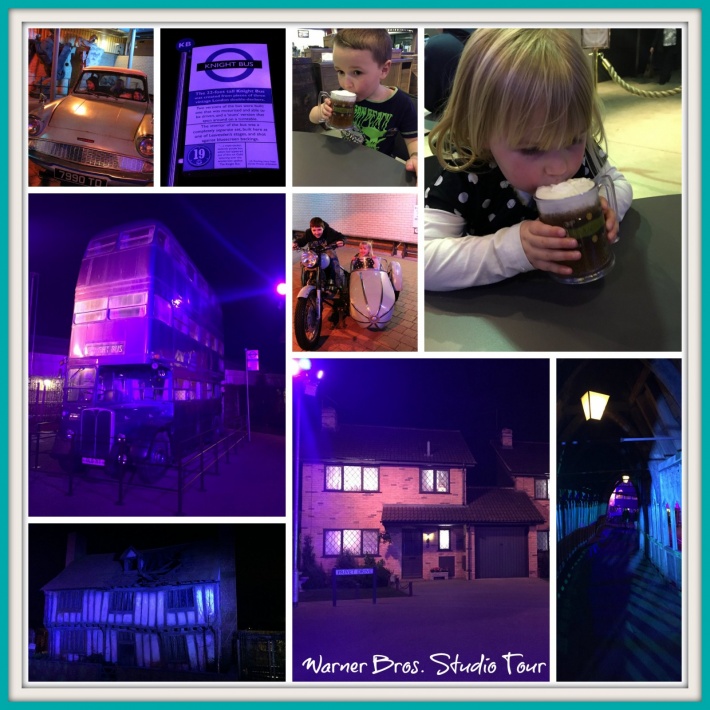 Thankfully we were soon back in the warm to see how all the creatures were created from the films.  There is a really interesting video to watch where you see how Warwick Davis was transformed in character as well as animatronic creatures that made even me jump!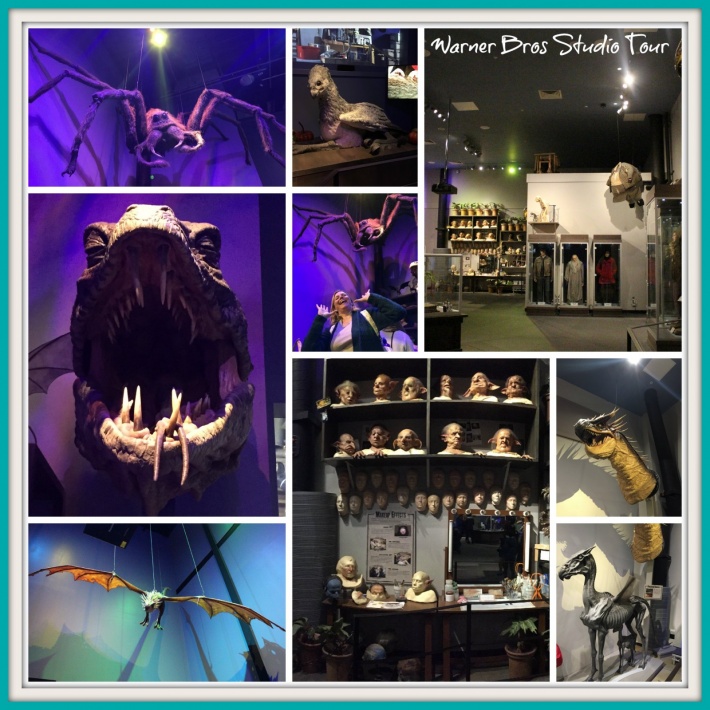 As you pass Buckbeak you round the corner past Gringotts into Diagon Alley.  I am not a fan of shopping but I do wish the shops were actually open and you could snoop inside too.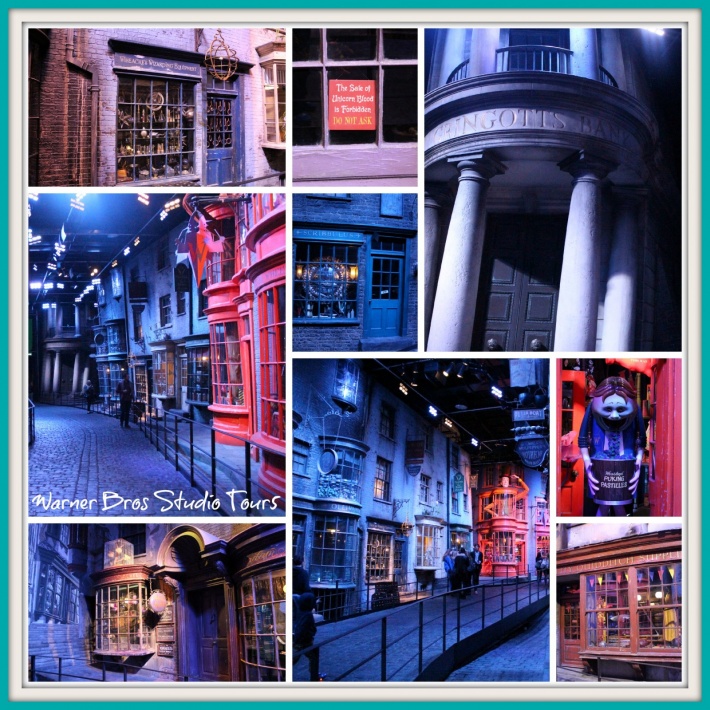 At the end of Diagon Alley you enter a walkway filled with artwork and models that were used as templates for the film before entering a large hall and finding a huge scale model of Hogwarts.
Even though I have seen it before it still gave me goosebumps and I adore the way they alternate it between day and night – there is something even more magical about Hogwarts all lit up at night.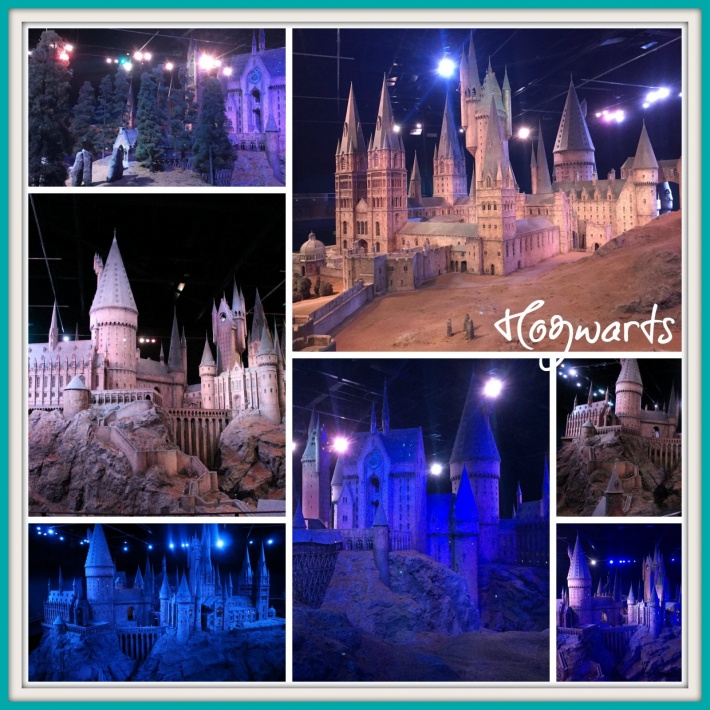 You exit the tour through Ollivanders wand shop which is packed full of wands, each featuring the name of everyone that has worked on the Harry Potter films and into the huge shop which is packed full of every type of Harry Potter merchandise you can imagine.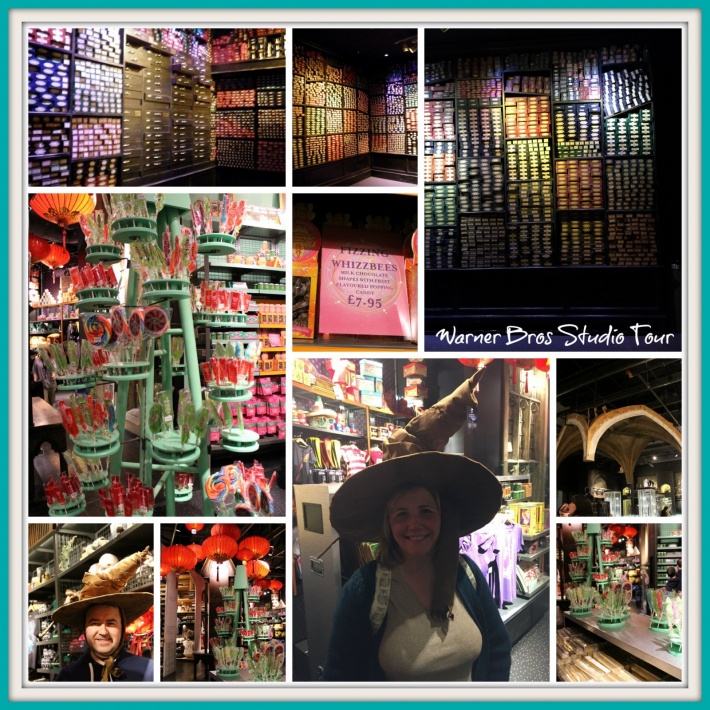 We bought some souvenir sweets to enjoy before setting off on the two-hour drive home, buzzing from what we had seen.
Warner Bros. Studio Tour – the making of Harry Potter is an amazing day out that just got even better with the addition of the Hogwarts Express, you would be mad to miss out!