When we were invited to review the Wubble from Vivid Toys and Games, to say I was intrigued was a understatement.
LOOKS LIKE A BUBBLE, PLAYS LIKE A BALL!
The Wubble Bubble Ball (RRP £19.99) is a bubbletastic creation which moves and looks like a bubble but plays like a ball.  Available in three different colours (blue, purple and pink*) it can be inflated to a gigantic THREE FEET TALL offering hours of brilliant bouncing fun all year round – indoors and out!
Made from top-secret super-thermo-stretch-tacular material which makes it squishy, squashy, super soft and lightweight, the awesome Wubble Bubble Ball is fun for all!  Throw it, catch it, kick it, whack it – the possibilities are endless!
The Wubble Bubble Ball can be purchased with the battery-operated air pump which inflates it in a super speedy two minutes and it even comes with a helpful tape measure so you know when it has reached its maximum fill.  It is a little to inflate at first, but it is a case of wiggling the inflation tool to get it into position.
When you're finished playing, just deflate the Wubble with the deflation tool included and stick it in a drawer for next time.   If the worst happens and the Wubble gets a puncture, the Wubble Bubble Ball can also be purchased separately, without the pump for RRP £9.99.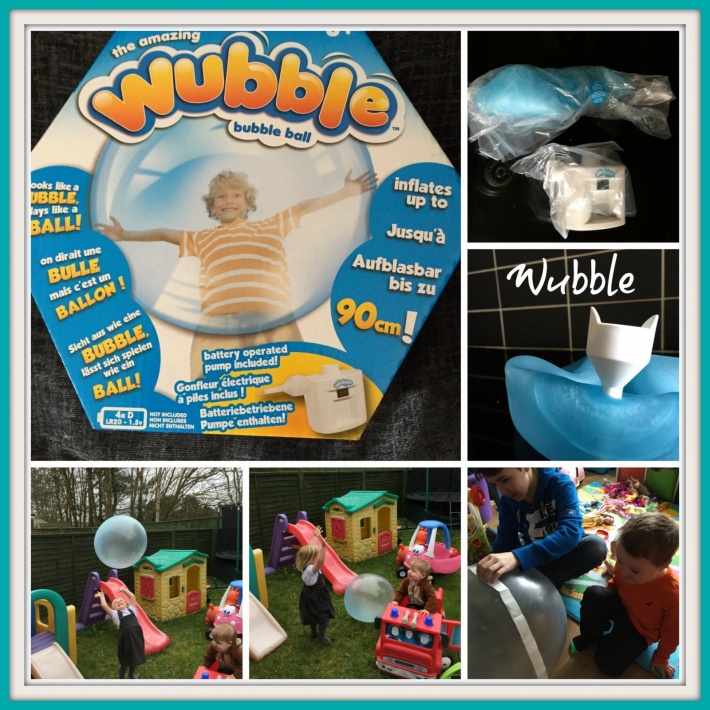 The kids could not wait to get started with the Wubble Bubble Ball and really put it through its paces.  Playing ball games is fun at any age but this is hilarious as it doesn't always land where you expect it to, or bounces in the opposite direction.
Coming home from school this is the only toy they have asked for and even the teen would rather be outside playing with the little ones than hibernating in his bedroom like he normally does.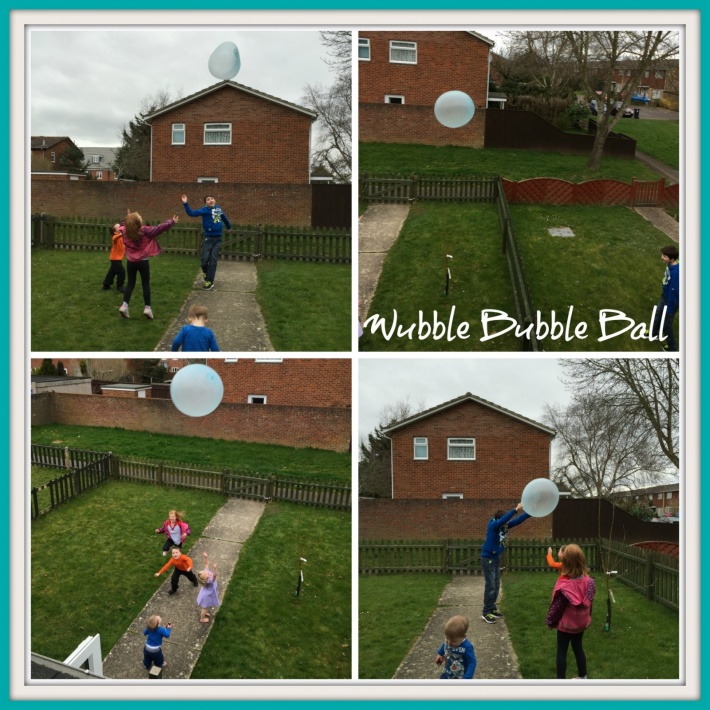 The Wubble Bubble Ball has been played with daily – I do deflate it in between uses to avoid damaging it as you do need to avoid sharp objects with it as it is flimsier than a football, and is still going strong.  The pump also needs 4 x D batteries to work, but is small enough to pop in your picnic bag if you want to take it out and about to the beach or park to play with.
The Wubble Bubble Ball is squishable, squashable and totally unstoppable!