When we bought our new car last year I was adamant that there would be no food and drink in the car and it would remain clean and tidy.
It is safe to say that rule didn't last long as we do some fairly long journeys and the kids need food and drink to keep them sustained. The trouble with food in cars is that it creates mess and my cigarette pot that we use for rubbish in the front of the car just isn't big enough.
Now here comes something to help – Kids backseat litter buddies, the Tidy Freaks are here!.
These kooky travelling companions from KidNative have been created to provide an engaging solution to the mess created on car journeys. The Tidy Freaks are child friendly bins which come in three lovable characters: Gimi, Gorji and Graby, who love to be fed sweetie wrappers, empty crisp packets, plastic and wrinkly wrappers.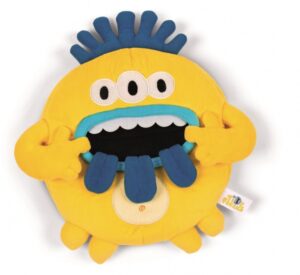 Perfect for car journeys, the loveable Freaks have been specifically designed to fit any head rest and simply attach on with an adjustable strap.
The kooky characters' large and inviting mouths were created as the key feature, not only to ensure their big wide mouths are close enough for children to feed their rubbish into at any time during a journey, but also to make emptying them a doddle, a win-win for both children and parents!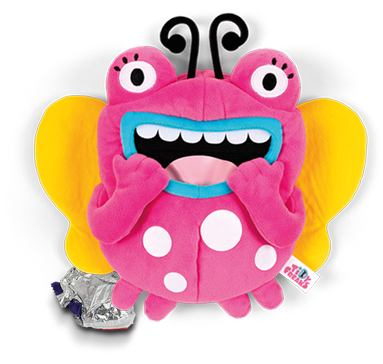 The Tidy Freaks not only make sure your car is no longer a travelling litter bin, but they're also sure to keep your children engaged and excited! The Tidy Freaks are fascinating characters that have proven to be a welcome distraction on car journeys – making them the ultimate travel companion for families.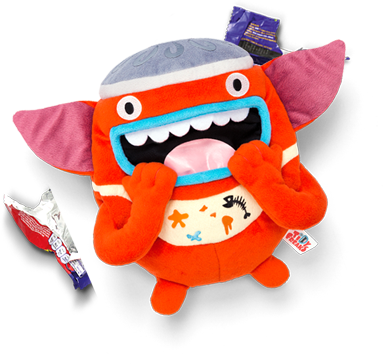 We were sent Gimmi to review and I have noticed a huge improvement of the tidiness of my car since using him. Both Isaac and Eliza love to put their rubbish in is mouth and he is even big enough to hold a bottle of drink securely.
The inside of his mouth is can be easily wiped clean and although they hold the rubbish securely, they are easy to empty too. Now Sebastian is bigger, he no longer needs the mirror on the headrest in front of his seat to I intend to buy Grabby too, so there is one on each side of the car and therefore no excuse for any rubbish ever again.
In fact, my eldest daughter finds it impossible to keep her car tidy so may invest in one for her too!
Tidy Freaks cost £15 and are a fun way of keeping your car clean and tidy.