We spend a lot of our time at the beach over the summer and it is vital that all children are kept safe and know what to do if they get into trouble at the beach.
The RNLI always advise families to swim and have fun at a lifeguarded beach, but the sea can be unpredictable wherever you are and knowing how to stay safe is an important lesson to learn. That's why their new Beach Smart packs aim to educate kids on what to do if they get into trouble – things like move your legs like you're riding a bike; move your arms in a circle, just below the surface; and hold your hand up so the lifeguards can spot you.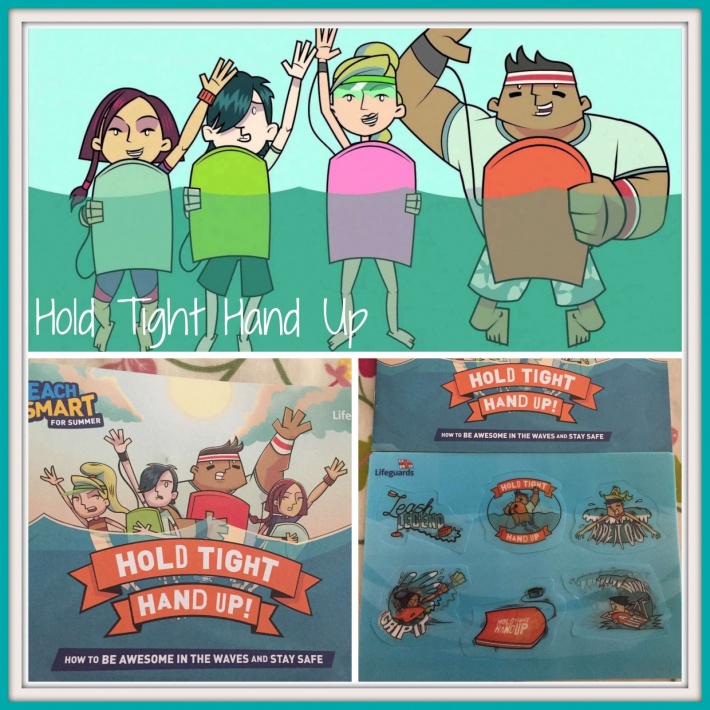 There have never been so many sea rescues involving young swimmers and body boarders – the RNLI aided over 7,900 children on the UK's beaches last year alone!
The pack is informal and fun, and includes a sheet of hologram stickers, so the kids can get involved and tell all their friends. They have even put together a video, too, aimed at kids aged 7-11, that we hope will help them remember to 'hold tight, hand up!'
Download your pack here:  www.beachsmart.org.uk/
Top Tips for enjoying a great day at the beach:
1. Use the RNLI Beach Finder app to help you choose an RNLI lifeguarded beach (almost the entire stretch of Bournemouth's 7 miles of Sandy beaches are covered from Sandbanks through to Southbourne). If you cannot get to one, make sure your know everything about your chosen beach and read local hazard signs. The app is packed full of information and fun quizzes to make sure you know your flags and designated areas for water sports.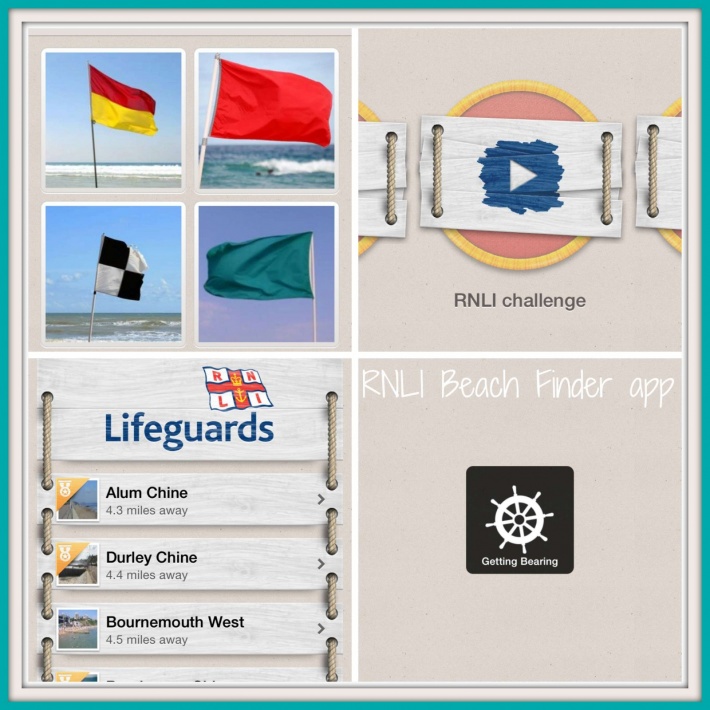 2. Check the weather before setting off. If it is really windy be careful with the waves
3. When you arrive at a lifeguarded beach, be sure you know where the lifeguards are
4. Always tell the children to swim between the red and yellow flags which is the safest location on the beach
5. Make sure that if your children get stuck in a rip or strong current, they should stay calm and raise their hand and signal for help.
6. Even in nice weather, the sea can be unpredictable so make sure you swim with your kids. It's also more fun for everyone.
7. Bournemouth Beach has a free colour-coded area called KidZone, which covers a four-and-a-half mile stretch of the seven-mile beach and is free for parents to use, helped reunite 156 lost children with their families last year and many other beaches offer a similar scheme too.
It works by giving children free colour-coded wristbands that correspond to clearly marked sections of the beach. Families sit in the marked sections and write their contact telephone numbers on the wristbands, which helps beach staff reunite them with their lost children.
8.  HAVE FUN!!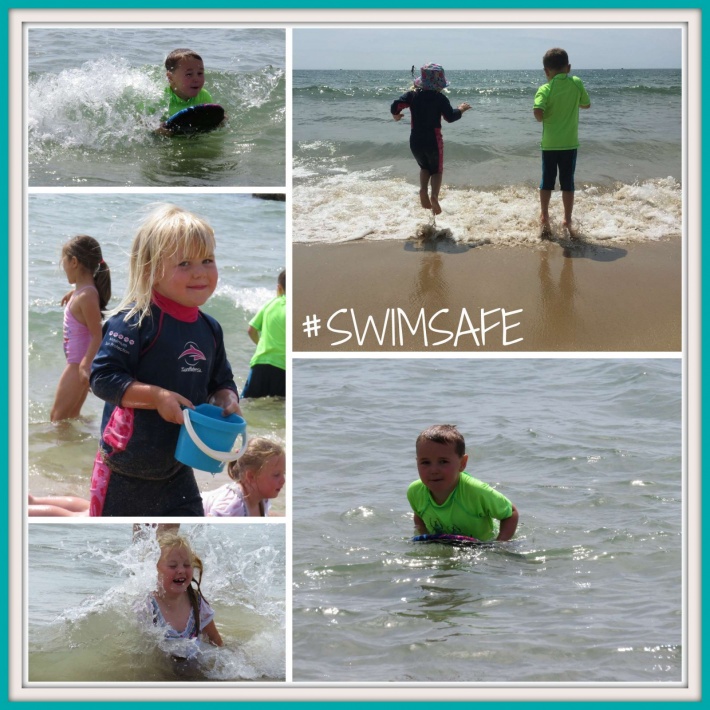 Swim Safe
This summer, the popular Swim Safe programme is back with improver swimming tuition and open water safety sessions for 7-14 year olds provided by the RNLI and ASA.  I have booked Kian and Isaac on and you can sign up at swimming.org/swimsafe with locations all over the UK.