It has been an emotional morning for me so far.
Eliza has been up since 6.30am super excited because it is her first day at "big school". She has two weeks of shorter settling in days, but finally she gets to join her big brother in school.
We dropped Isaac in, who today has swimming for the first time with school, and then headed for her classroom. She found her peg with no problem, handed over her homework to the teacher and found her friends. I did get a hug goodbye, but no glances back and I am relieved she is happy and settled already.
Not only is it a first day for Eliza, but Sebastian also starts pre-school today. We visited last week for their open day and he adored it, but Eliza and I were both there to show him around and although he went off to play, he did glance around to make sure we were still there.
Today I had to leave him and he is very much a mummy's boy and cried. I know he is in good hands as both Isaac and Eliza have attended the pre-school and all the teachers know Sebby from our visits to not only pick my two up, but also the children I look after, but, it is heart renching when they cry.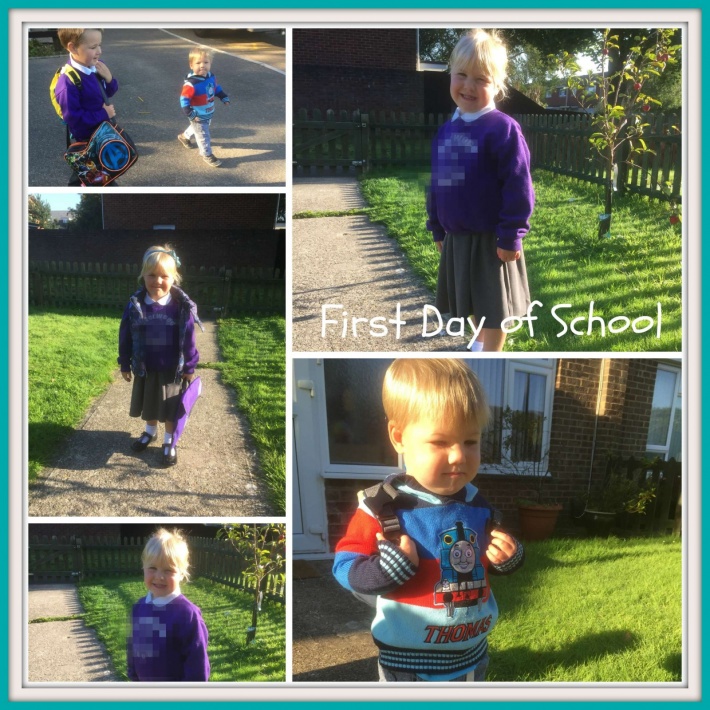 I have to admit that I cried too. Only once out of his sight, but it was so hard to leave him. Sebastian will always be the baby of the family but it suddenly hit home that he is growing up fast too.
I know in a few weeks it will feel the norm and I will relish having a couple of hours to myself. I fully intend to get the house in order, sort out their bedrooms and even take myself down to the local leisure centre and have a swim once a week but today I am feeling sad that my children are growing up fast!