When my husband worked for Bathstore he was over the road from The Somerford in Christchurch and we would often head over to meet him after work and go for a bite to eat in there.
Hubby left Bathstore over 5 years ago and we have not been back since, so when we were invited to review the new menus we decided we wanted to visit this Beefeater Restaurant again.
It has had a refurbishment since our last visit and is modern, bright and airy inside. We were seated quickly, with menus and activity packs for the children to get started on, then ordered our drinks.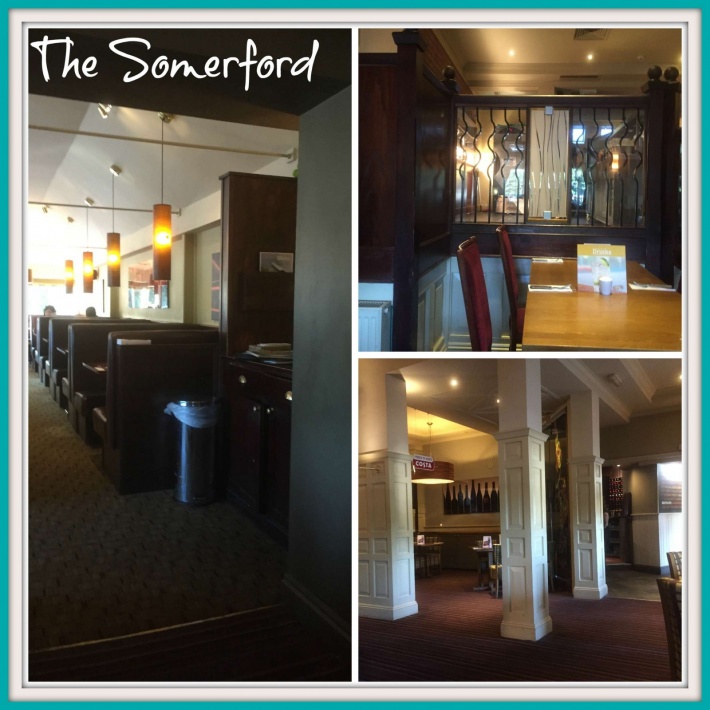 Our waitress, Lyn, was fantastic from beginning to end of our visit. Our drinks arrived quickly, she chatted to the children and she even asked if we wanted the kids meals brought out before ours if they were ready, which they were. This made such a difference to our meal experience as the kids were not waiting around for food and happily got stuck in whilst we waited for ours.
The Mr Men; Little Miss Menus offer a fantastic choice of meals from just £4.49. Isaac chose the Poppin chicken and both Eliza and Sebby had Pasta.
Our meals arrived soon after. I had the Chicken, Bacon and Avocado Salad, Kian went for the Double Bacon and Cheese Steak Burger and Hubby had the Flat Iron Steak. All came out beautifully presented and were absolutely delicious.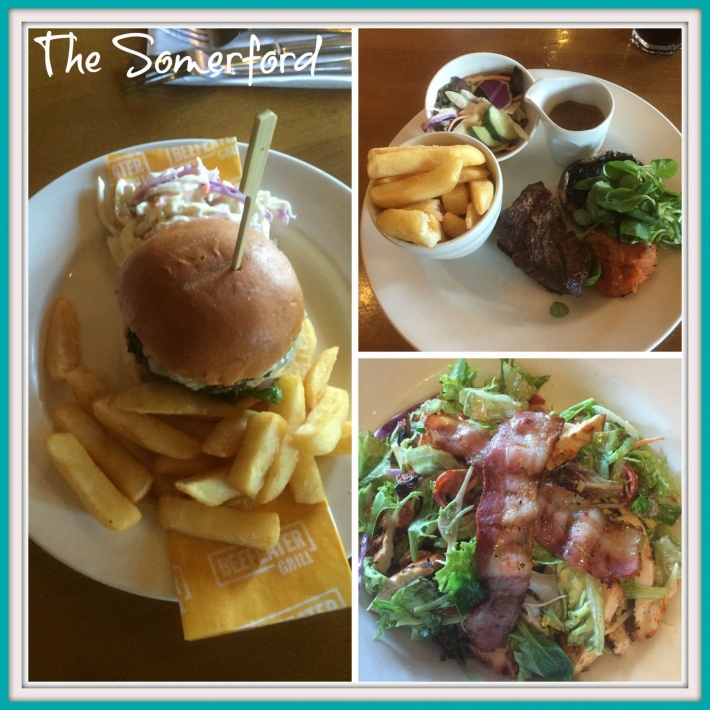 The kids finished before us and again we were asked if they would like their desserts before ours which we agreed to. Lyn did bring a balloon over for Sebby to keep him occupied as he was getting a little restless at this point, which worked a treat.
Faced with the dessert menu, we had to join the kids too and whereas they had their funny faces ice cream, hubby and Kian went for Sundaes and I had to have the cheesecake.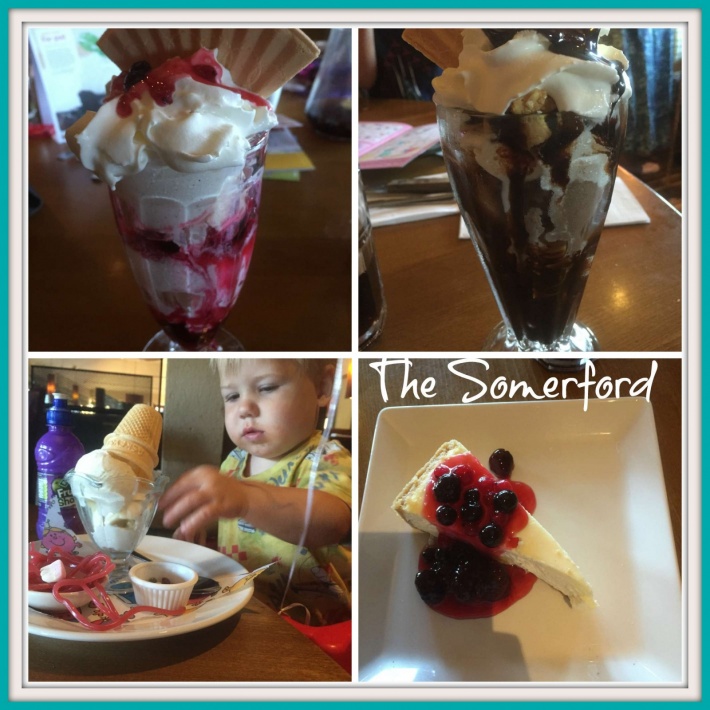 Our meal came to just under £70 which is very reasonable for 6 of us and we will certainly go back again as both the food and service was second to none!
Disclaimer: We were provided with a voucher to go towards our meal. All thoughts and opinions are our own.