Isaac and Kian have been after a Y Fliker Scooters for some time, since seeing someone with one at school.
The scooter is nothing like a traditional scooter, instead having a "Y" shape platform on which to stand and are propelled by using your hips and legs, almost like a downhill skier.
The Yvolution Y Flicker is sturdy, easy to control and ensures a safe, fun ride. It allows them to carve, drift, spin 360-degrees, and even pop wheelies forwards and even sideways!  The revolutionary lift technology works when children pick up speed and lean back which allows children to perform new tricks and the free-spinning trick handlebar and angled steering column allow your little rider to take on an extreme stance to tackle cool stunts, such as 360s and sideways wheelies. Kian and Isaac have not yet mastered this yet but are getting more confident as they practice – I do need to invest in helmets for them first though.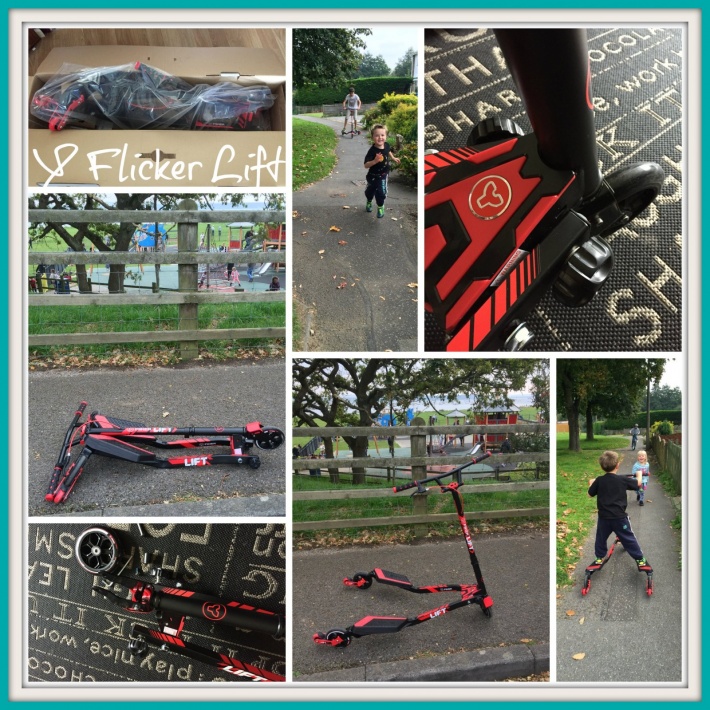 The scooter is quite large when assembled but thankfully it is easy to fold and is suitable to carry around or pop in the boot of your car and take out for a scoot along the prom or to the park and we tested it out alongside our friends Y Flicker Flow which is a slightly smaller version suitable for younger children.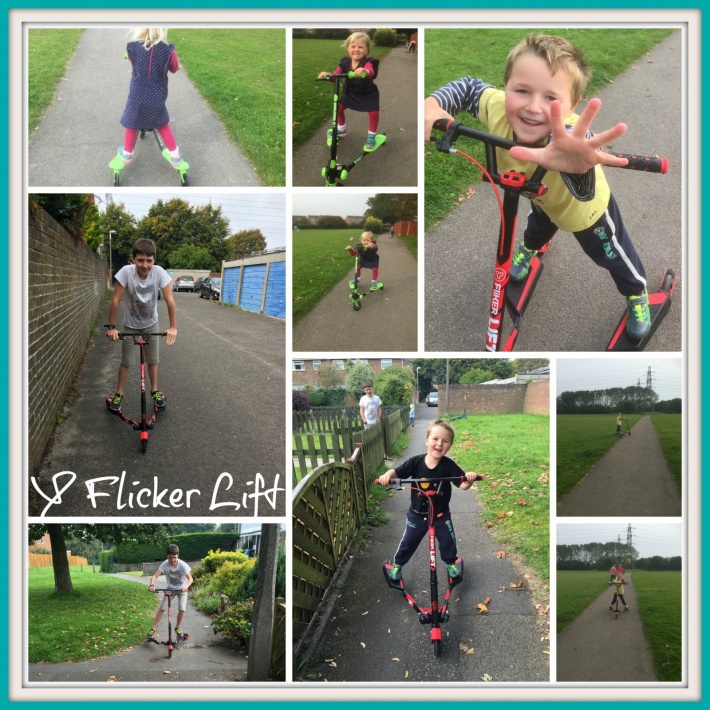 The Y Flicker is made with a sturdy steel frame with internal brake cables which lead to a quick-response hand brake on the handle bars for safety. The anti-vibration rubber handle and polyurethane wheels grips ensure comfort while riding.
The Y-Flicker Lift costs £99.99 and is suitable for children aged 7 and above. It has become the favourite scooter in our house now over the traditional ones by both boys and Kian has been teaching Isaac how to drift. If you are looking for a fun way of getting the kids outside to exercise then this is it – I was shattered after trying it for 5 minutes!!