It is no secret that our family likes adventure and none more so than Hubby and Kian. Last weekend they headed up to North Wales to go to Zip World and whilst they were there they also visited the Tree Top Adventure.
Tree Top adventure is a unique, fully equipped high ropes centre available to a wide range of customers. There is a junior course for younger adventures but the boys were soon kitted out in safety gear and negotiating over 30 obstacles including balancing beams, zip wires, rope bridges, a parachute simulator and all without the need to detach from the safety line.
The boys arrived early so chilled out in the log cabin cafe before getting kitted out. The centre is at heart of the Snowdonia National Park so the views are spectacular from every angle.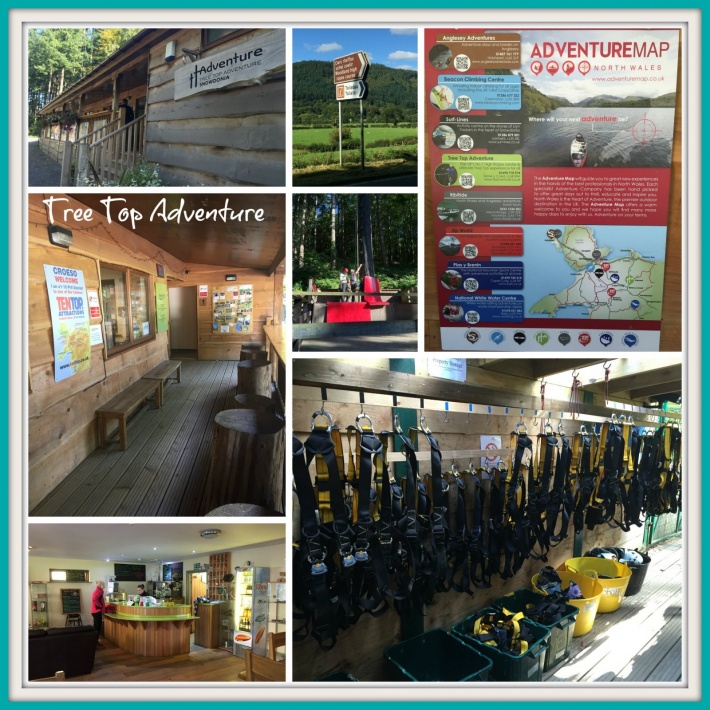 We are quite a seasoned high ropes family with lots of climbing time under our belts but the Tree Top Adventure was very different to what we are used to. There was no clipping and unclipping of harnesses as you manoeuvred around the course and the course itself was the most challenging one they have done. Hubby got cocky at one point and lost his footing and fell – thank goodness for the harness. You had no choice but to do the Parachute plummet at the end – rather them than me!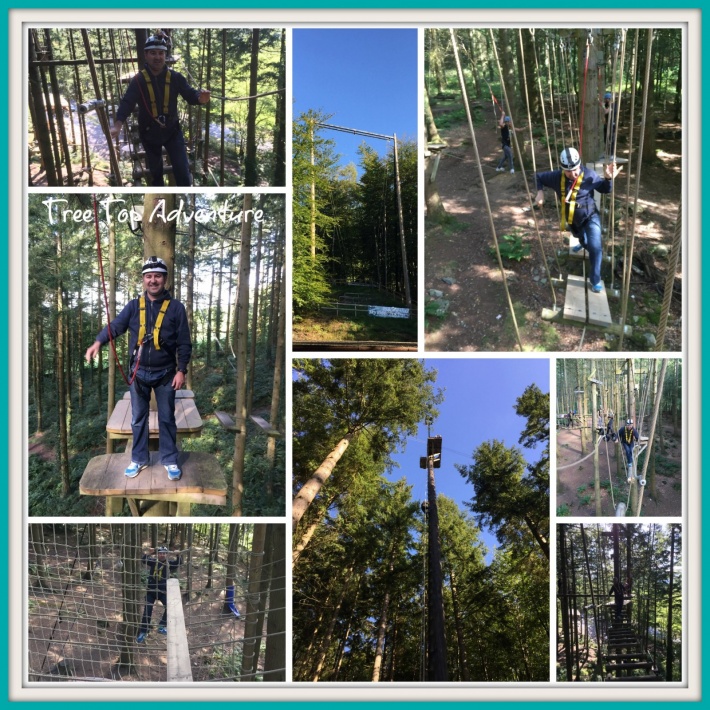 The High Ropes course took around an hour and a half to do but the fun did not stop there. The next challenge was the Tree Top Tower – the highest (106ft) Powerfan Plummet in the world. Kian opted not to take this challenge but hubby couldn't wait to climb up and do it.
My husband is a nutter #treetopadventure #regram
Next up was Skyride which is Europe's highest and first 5 seater Giant Swing that sits tauntingly above the reception building.
Hubby and Kian were hoisted 80ft in the air up into the trees before they had to pull the release cord.  They ended up swinging 120ft above the Conwy valley – what an adrenalin rush!
The boys thoroughly enjoyed their tree top adventure and I have promised that I will join them next time too.