Not only is the brilliant new LOGO Lite (rrp £19.99, age 12 to adult) a tense, fun and fast game concept in its own right… it also DOUBLES UP by providing the much begged-for additional question cards for the original LOGO big brands game – with its pack of two hundred and sixty four fully compatible new cards!
Embracing an even wider spread of companies, organisations and products, the LOGO Lite family game encompasses a completely different way of playing – but as with the original LOGO board game, there are three types of Question Card in LOGO Lite – Picture Cards, Pot Luck Cards and Theme Cards.
Players take it in turn to answer the questions on a card, and for each right answer they earn a go on the spinner to try to collect six different-coloured disks.
Everyone will be in fits of laughter or weeping with frustration – it can take a lot of correct answers to win that last colour…!
LOGO Lite also generates fascinating, buzzing team-talk, as each question card prompts a raft of multi-generational memories and anecdotes among the players.
There's something for everyone in this fantastic 'brand' new game – which will, without doubt, be a winner this Christmas.
For stockists and to play games online, visit www.drumondpark.com

The team at Drumond Park have given the chance for one of my readers to win their very own copy of LOGO Lite.
To Enter:
Fill in the Rafflecopter widget below to verify your entries
Please read the rules below
Closing Date: 8th November 2015

If there is no form hit refresh (F5) and it should appear
If still not working please check that your computer is running Javascript
You need to complete the mandatory entry first – Leave a comment**
Rafflecopter will tweet, like and follow on your behalf making it really easy to enter
Really want to win the prize? Come back every day for bonus entries via twitter
Terms and Conditions can be found in the Rafflecopter form below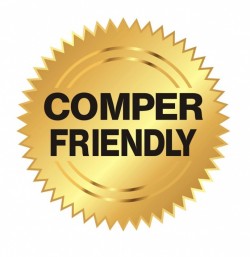 More competitions at ThePrizeFinder – See more at: http://www.theprizefinder.com/content/copy-game-logo-lite-drumond-park#sthash.pH8HuTSy.dpuf