We have Merlin Annual passes and over the half term holidays we had planned to visit to Chessington, Legoland and Thorpe Park during the week but illness conspired against us and we were confined to home for four days.
By Saturday it was clear that everyone was on the mend but we had tickets to a local Halloween event so decided we would head to Chessington on the Sunday. There was a "yellow cloud of doom" weather warning for fog, but we were confident it would burn off by lunch time – it didn't but that really added to the atmosphere.
We arrived at 11am and the first thing we spotted was Trick or Treat Wood. We walked straight in and was quickly met with a strange gentleman that blocked our path. It was here the path split into two and he had to decide who to send down which path. The rowdy older children that raced in behind us were sent down the "trick" path but he decided we were good and should take the "treat" path. Here we met the good fairy who we helped to make invisible fairy dust and faun who taught us a very special dance before walking past the bewitching tree to earn our treat. Each children got a packet of Bear fruit snacks.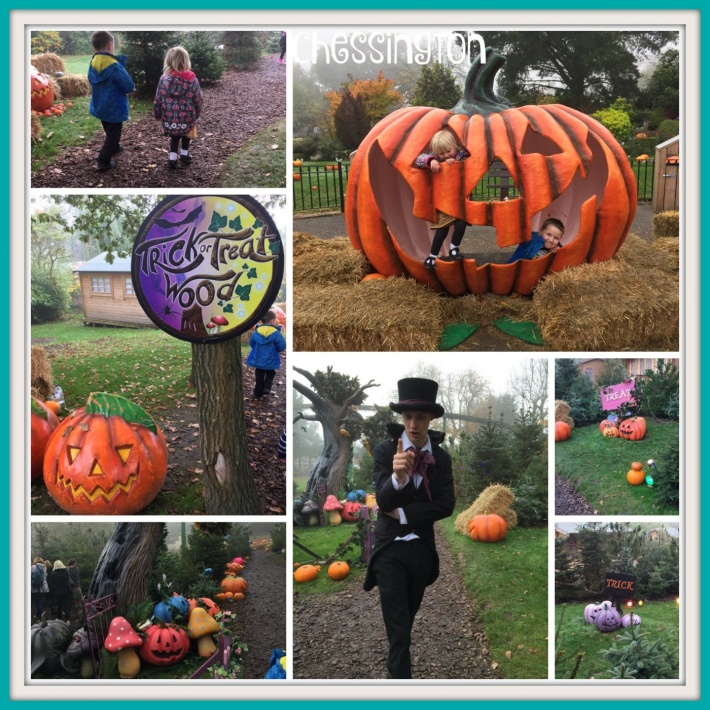 As we emerged from the trick or treat wood we spotted a commotion going on in the water and headed over to see what was going on. The Sealions were racing about, performing tricks and it was almost time for their show, so we hung around to see it. The show had a Halloween theme and it was brilliant fun watching the Sealions hiding behind their flippers and leaping out of the water.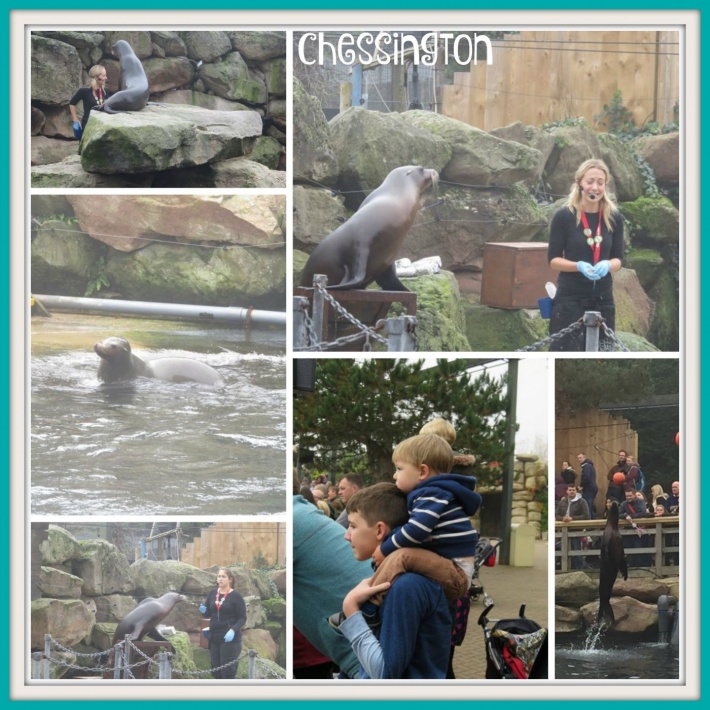 Just by Sealion bay are the Creepy Caves where the kids spotted reptiles, snakes and creepy crawlies, including pythons, tarantulas, frogs and even caterpillars!
The kids loved spotting all the animals so we continued around the zoo and were quite surprised that all the animals were out in the dreary weather. We headed into the Sealife area too, which we haven't been to at Chessington before and was pleasantly surprised by the size of it.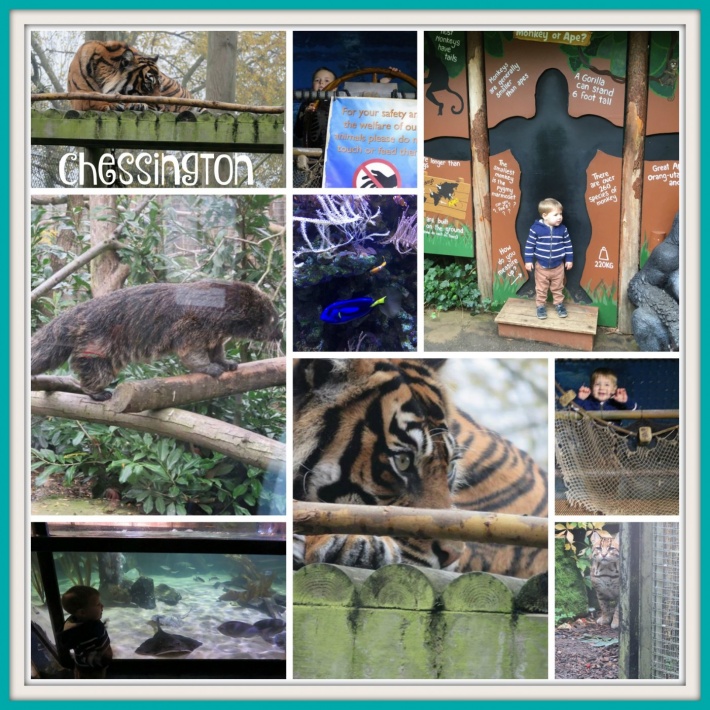 There is a brand new walk-through enclosure to see the Penguins but sadly they were not interested in coming over to say hello, so we headed over to the petting area instead.
Possibly the kids favourite part of the zoo was the AMAZU Treetop Adventure where they got play amongst real life monkeys and other amazing animals as they followed the adventure trail. It was quite un-nerving having a Saki jump over your head though.
The live show 'Operation Cheesy Dibbles' was also a huge success and had the kids up and dancing along with their favourite Penguin characters. Isaac was also brave enough to feed the Rainbow Lorikeets although they weren't very interested in food because of the weather.
I think this is the first time we have ever been to a theme park and not done any of the big rides. I had wanted to do Dragon's Fury but one look watching the whole track wobble as the car went around put even Kian off from wanting to try it. We did however do some of the smaller kids rides.
We did find some of the rides were closed that we may have tried, such as Tomb Blaster however it didn't spoil the day and everything we went on had no queues at all.