I am not a fan of Christmas jumpers if I am honest, but it seems that hubby's work and the school like to celebrate and insist kids wear festive tops on Friday 18th December.
Well I have found the perfect alternative that not only I love, but the kids do too.
Elfie Selfie children's tops are a long sleeved tee with round neck in a lightweight jersey blend featuring a bespoke print to the front with your image.
Say good bye Christmas jumper and hello to the 'Elfie Selfie'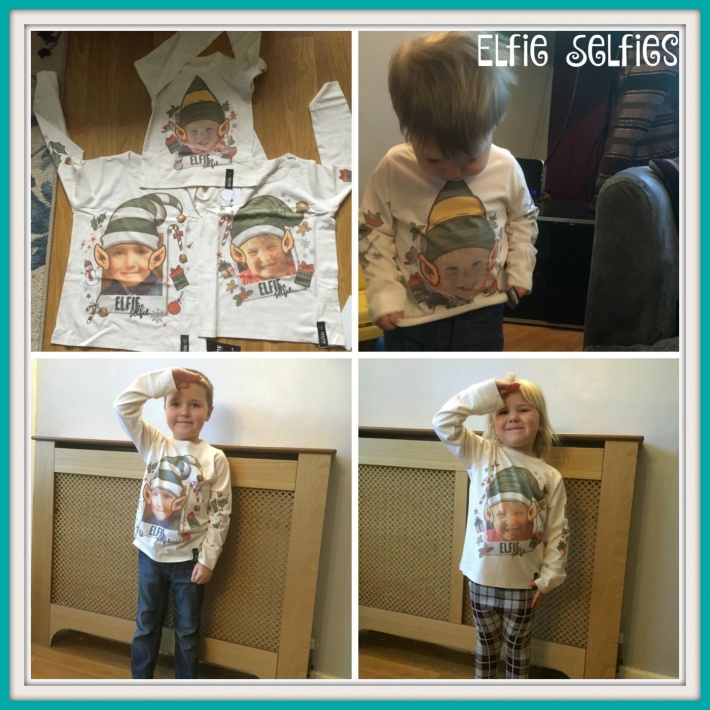 There are lots of different designs to choose from including, Santa, Rudolph, Snowman and of course the Elf. Simply upload the headshot of your choice to your selected design from either instagram, phone or your computer, choose the size from 2 to 8 years and checkout.
At £15 each I think they are very reasonable and I know they will be a talking point at school or Christmas parties. If only they did them in adult sizes too and we would be sorted!
The team at Selfie Clothing have offered my readers 20% off at the checkout using code CHELSEA20 – why not get yours today.