Being a new parent is probably one of the most exhausting periods in anyone's life and if like me you are gifted with a non-sleeper it can be extra tough.
What if you could give the gift of solid sleep?
Parents-to-be can now get clued up on how to get solid stretches from as early as 3 weeks (and yes, including breastfed babies, too!!) thanks to support from Eve and her team at Calm and Bright.
Contrary to popular belief, early starts are one thing we don't have to grin and bear as parents and here are some of Eve's top tips:
If your child is consistently waking before 6, take a look at these four areas to combat it in a matter of days:
1) Earlier bedtime = Later Rising – So often people think their child not being tired *enough* is the cause of early wakes, when in fact it's the opposite. Bedtime can go back 12 hours from when they wake, but should be no earlier than 6pm.
2) Daytime sleep often holds the key. Is your child having too much or too little day time sleep? Is the nap gap between waking and bedtime too big or small? Using your gut instinct as your compass, experiment with this until something clicks.
3) Visuals – If your child is of an age that can understand, use a the visual of a Gro-clock and have consequences for sticking to it and not sticking to it. There are plenty of second-hand ones on eBay and we actually have two in our house, one for Isaac and one for Eliza and Sebastian.
4) Loving Time – Always spend some uninterrupted 1:1 time every day when you're trying to change things
To combat kicked off covers waking your child when they become cold at night, try this simple trick.
Put your child's cot/cotbed sized duvet inside a single duvet cover, width ways, and then tuck the remaining material under the mattress on the 'get out of bed' side. No more waking-cold-in-the-middle-of-the-night-children, or you can invest in the Tuck n Snug bedding set which  is a new bedding product that keeps your child cosy, warm and secure all night long.
To prevent babies of age 8+months waking for their dummy, at bed/nap time place an arch of dummies (3-5) in their cot around their head, at arm's length.
When they wake in the night, instead of putting the dummy in for them, guide their hand to a dummy and then guide their arm towards their mouth. They will soon stop waking you to do it for them.
Eve offer lots more sleep tips on the Calm and Bright Facebook page but if you need more support, she has kindly offered me her Super Start Guide worth (£75) to giveaway to one lucky reader which offers:
A comprehensive 'Client Info Sheet' to fill in and email back to your Sleep Supporter
An in-depth call to cover all aspects of your child's night and day, on both a practical and emotional level
A child-led Action Plan specific to your child's developmental stage, character, emotional and physical needs and to your family's goals
Calm and Bright can be used for any age child up to 6 and can help with issues such as: Early waking Happier, quicker bedtimes, staying in bed all night, Stopping unnecessary night wakes, dropping feeds, stopping the dummy and transferring to a big bed.
Please note this does not include follow-up support or any additional support tools included in other packages
To Enter:
Fill in the Rafflecopter widget below to verify your entries
Please read the rules below
Closing Date:  18th December 2015

If there is no form hit refresh (F5) and it should appear
If still not working please check that your computer is running Javascript
You need to complete the mandatory entry first – Leave a comment**
Rafflecopter will tweet, like and follow on your behalf making it really easy to enter
Really want to win the prize? Come back every day for bonus entries via twitter
Terms and Conditions can be found in the Rafflecopter form below
**Comments may not appear immediately due to moderation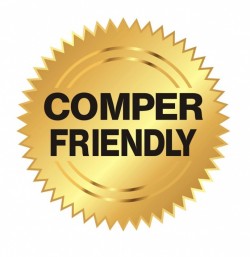 UK competitions at ThePrizeFinder – See more at: http://www.theprizefinder.com/content/calm-and-bright-super-start-sleep-training-guide-worth-%C2%A375#sthash.0hAb2Bhl.dpuf