Have you seen the new Bob the Builder?
It is a morning staple in our house as it is on at 7.20am just before Thomas the Tank Engine and Sebby now loves both shows equally.
The all new Bob the Builder magazine has seen Bob move from Bobsville to build a whole new town in Sunflower Valley. In every issue you can meet new machines and see new places as Bob and the team build their new town.
The magazine is packed full of stories, activities and handy hints to help children work along with the team's new project to Reduce, Reuse, Recycle!
This magazine appeals to Sebastian age 2, Eliza age 4 and even Isaac age 7 as it has content that they can all benefit from. Inside the magazine there are different section that get them practising key skills to help them develop and get ready for school.
There are special signs to show the activities specially designed to help the children recognise letters, shapes and numbers and of course there is that all important sticker page too.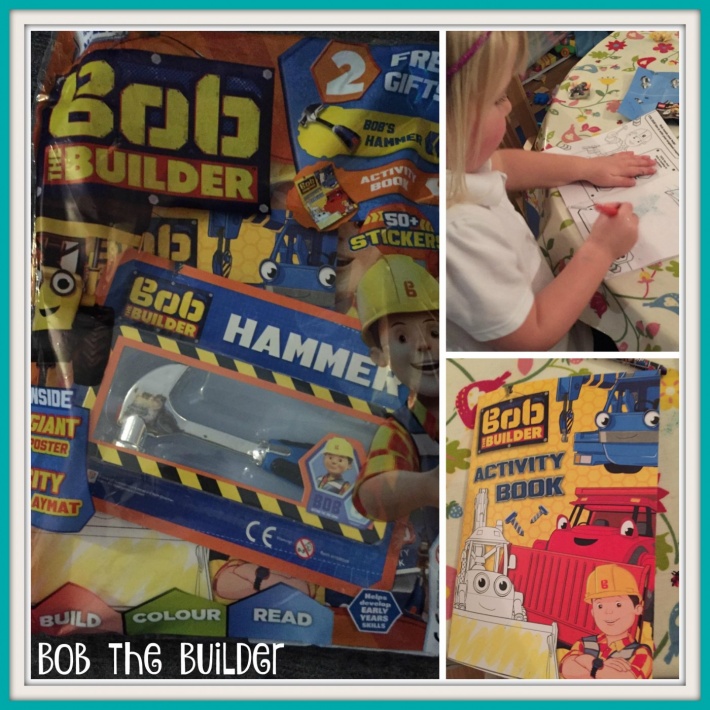 Sebby loves his "Fix" magazine and it is lovely to see Eliza and Isaac interact and read it for him or help him with the challenges. It is the perfect magazine for any young Bob the Builder fan!
Remember: the fun is in getting it done.