Formulated to moisturise, nourish and firm up the skin around your eyes. -TEN-® Anti-Age Revive Eye Contour Cream RRP: £29.70 is easily absorbed into the delicate skin around the eye, to give skin the nourishment it needs quickly.
This cream uses the following ingredients which are not only effective, but kind and gentle to even the most sensitive skin:
SWEET ALMOND OIL –  Used by the Chinese, Ayurvedic and Greco-Persian schools of medicine for 100s of years to alleviate dry skin. It contains many different oils & fatty acids, including a high percentage of oleic acid, a super emollient, readily absorbed into skin.  It also acts as a humectant and prevents loss of moisture. Contains vitamin E – an anti-oxidant that helps slow the aging process, evens skin tone and improves the complexion. 
SHEA BUTTER –  A complex fat, rich in fatty acids extracted from the shea nut.  A creamy butter, slightly yellow in colour.  Intensive moisturising capabilities and many natural anti-oxidant compounds that help inhibit oxidation of cells that leads to aging. Contains vitamins A & E, plus catechins – plant antioxidants – which provide protection against the sun and hydrate the skin. Cinnamic acid ester also helps protect skin against damage caused by UV rays. Lupeol combats the signs of skin aging by inhibiting enzymes that break down vital proteins.
ARGIRELINE – A non-toxic anti-wrinkle peptide that reduces wrinkles and fine lines around the eyes by preventing muscle movement.
ECHINACEA PALLIDA – Healing anti-inflammatory which has protective effects on skin's connective tissue and has wound healing benefits.
SODIUM HYALURONATE – Can replace water lost in the dermis, and potentially fight wrinkles and other signs of aging.
HYDROLYSED MANIHOT ESCULENTA TUBER EXTRACT – Provokes an immediate lifting effect.
CITRIC ACID – Evens skin tone.
DIANINOPROPIONOYL TRIPEPTIDE 33 – Tetrapeptide that fights against UV radiation's harmful effects. Daily use has shown DNA repair and glycation prevention
The -TEN-® Anti-Aging skincare range is available nationwide, exclusively from www.cleverskincare.com and www.scrubsuk.com
Thanks to the team at -TEN-® Anti-Aging skincare, I have a -TEN-® Anti-Age Revive Eye Contour Creams (RRP: £29.70) to giveaway to 5 lucky readers.
To Enter:
Fill in the Rafflecopter widget below to verify your entries
Please read the rules below
Closing Date:  10th January 2016

If there is no form hit refresh (F5) and it should appear
If still not working please check that your computer is running Javascript
You need to complete the mandatory entry first – Answer the Question**
Rafflecopter will tweet, like and follow on your behalf making it really easy to enter
Really want to win the prize? Come back every day for bonus entries via twitter
Terms and Conditions can be found in the Rafflecopter form below
**Comments may not appear immediately due to moderation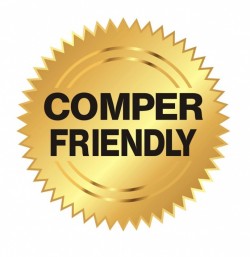 More competitions at www.theprizefinder.com – See more at: http://www.theprizefinder.com/content/smiggle-stationery-goodies-worth-%C2%A315#sthash.cEFQINg0.dpuf