Do you struggle to get your children off their computers and out to play?
How about turning their favourite Disney film into an adventure?
#HealthilyEverAfter is Disney's new campaign to inspire life-long healthier behaviours in families through story-telling, imagination, fun and play.
Getting the kids outdoors on a daily basis is not only good for their health as visits to the beach, building dens, jumping in muddy puddles and having stick sword fights is also good for their immune system, as when the children come into contact with dirt in a natural way (outside) and on a regular basis, they are less likely to develop autoimmune disorders and allergies but being out in the cool air can help bring down temperatures and make them feel better."
Why not transport the kids to Neverland and use Peter Pan and Captain Hook as inspiration for a day at the beach?
We love the animated Peter Pan film and the visions of Peter, Wendy, Tinkerbell and the boys zooming across the rooftops of London make our kids want to take flight. Add in the drama of pirates out at sea and who can resist?"
"A-Ha Me Hearties, there be a ship of pirates anchored off Never Land, commanded by Captain Hook with his sidekick, Mr. Smee" – can you see them in the distance?
Children's imaginations never fail to astound me and just a line like this will trigger their imaginations. You can tailor your story to your surroundings and even continue it over days and weeks. Perhaps you have to hide from Captain Hook, or learn to fly like Peter Pan and Tinkerbell. Where do they live? – perhaps build a den with a special small room for tiny Tinkerbell.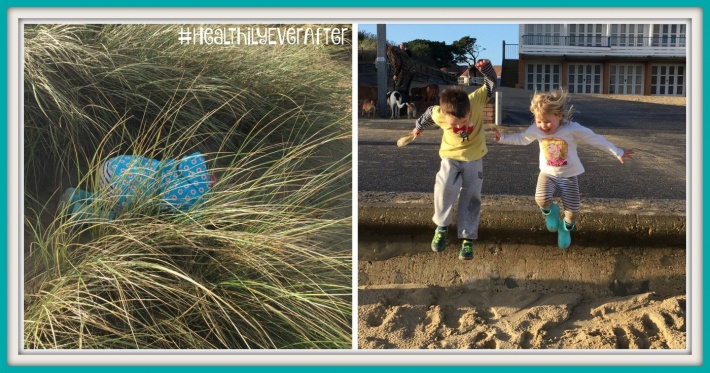 You could even take the story to a port or a museum and climb aboard a Pirate Ship. See where the Pirates slept, be surprised at how heavy a cannonball is and pretend to fire at the enemy!
Perhaps Pocahontas is more your style. She once said that it's important to "run the hidden pine trails of the forest" and "taste the sunsweet berries of the Earth" so why not teach the children to appreciate nature. You don't have to go far to find nature, even your back garden can be a treasure trove of mini beasts, but running free in a park and feeling the wind through your hair is exhilarating.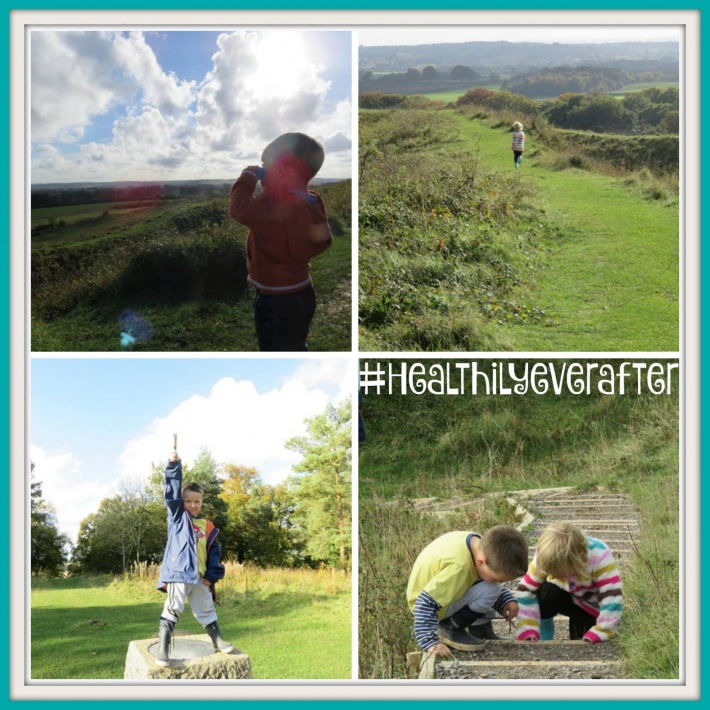 Pocahontas believed that "forests are a playground" and "why bother with walking when you can roll down every open hill?" I like her style! We adore days out to the forest, building dens, playing with sticks, climbing trees and of course rolling down the biggest hill we can find!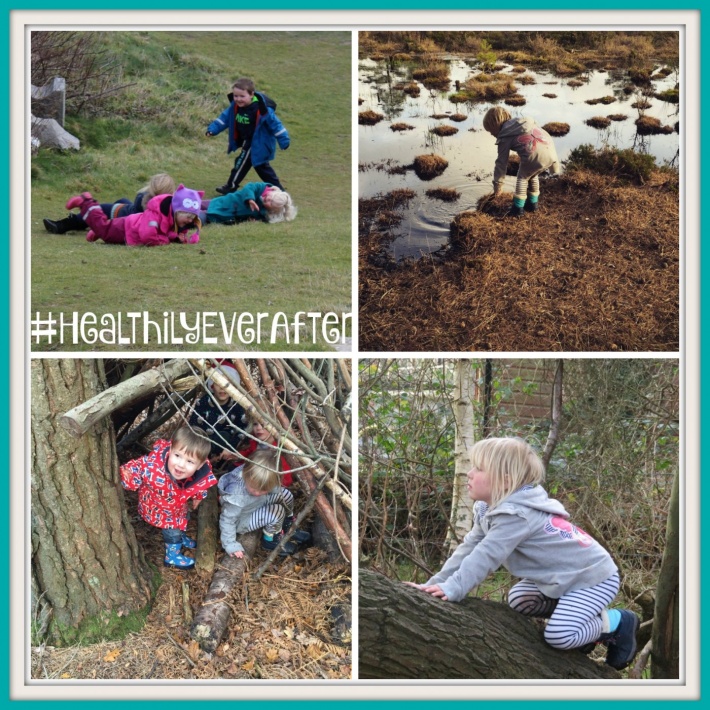 Living #HealthilyEverAfter isn't just about play – check out this short video for more inspiration on this new campaign from Disney.
I understand that with the recent weather it is not always easy to get them outside, but if you see a break in the rain, even for a few minutes, it is better than nothing to get that little bit of fresh air. We are now hoping for some snow so we can recreate our favourite Frozen moments and have been practising climbing our version snowy mountains, which although indoors, was a great way to get rid of all that excess energy!
This post is part of Disney's #HealthilyEverAfter campaign with BritMums, sponsored by Disney. Share your stories and be inspired at DisneyHealthyLiving.co.uk and live Heathily Ever After (#HealthilyEverAfter).