When we were asked, as a family, to choose one word for 2016 there was only one word we all thought of – ADVENTURE!
As a family we love to push ourselves out of our comfort and try new things, hubby and the teen the most daring ones of the family. As the kids have got older (and taller) they are keen to try new things too with Isaac now hot on the heels of his big brother on climbing walls, trees and then ziplining back down again.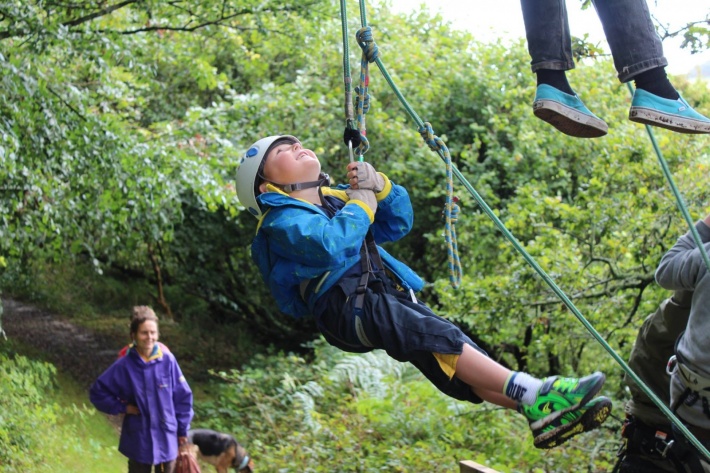 Even Eliza has got in on the action now and had a go at windsurfing and sailing last year which she loved and is keen to do again.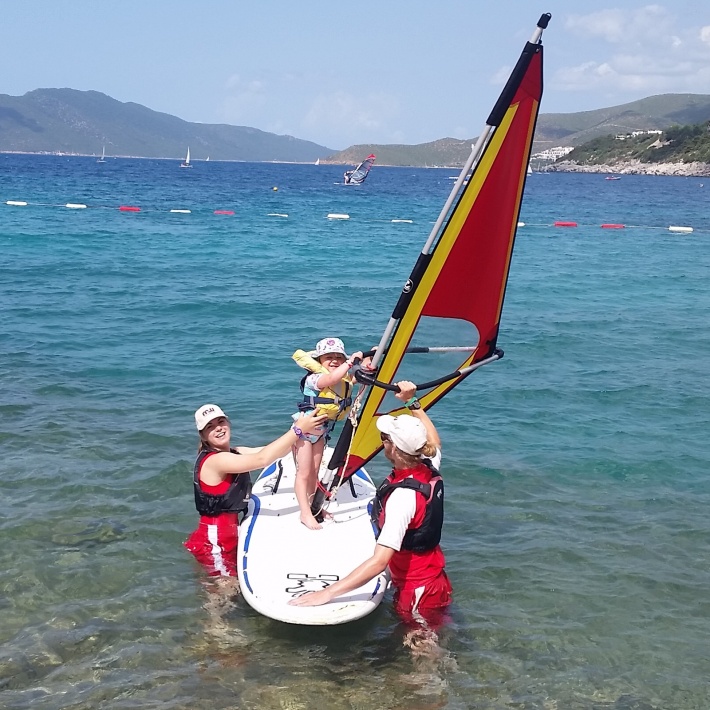 Kian is now an expert at courses like Go Ape or the High Ropes but he wants to explore other adrenalin sports and really enjoyed his first snowboarding lesson at the Snow Centre. I had thought he would spend most of his time sliding down the slope on his bottom, but he surprised us all as a natural.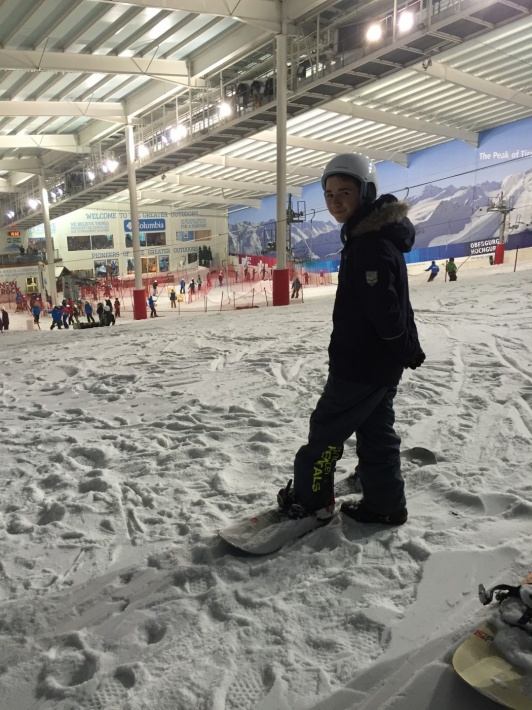 I hadn't skied for 25 years but it was just like riding a bike – I hadn't forgotten what to do and I proudly watched as Isaac and Eliza hurtled down the slopes beside me with no fear at all. I may need to do some work on getting off the ski lift though as I fell off each time. Even Sebastian got to join in the fun building snow castles and then knocking them back down again.
Adventure for us isn't just trying new things, but exploring new places too both home and away. We enjoy exploring the beautiful county where we live, hiking to some off the beaten track places to see what we can find.
When we go abroad we like to venture out and about and visit quaint little towns and try local cuisine. We once took a day trip to Albania from Corfu which will stick in my memory forever as the coach trundled along a road the same width as the coach with a sheer drop either side, much to the horror of all the passengers. It was all worth it though for the spectacular views though.
Last year we were lucky enough to visit Turkey where we learned to Scuba dive and hubby managed to make me fall off a sailing boat (for the second time). We have been kayaking on the sea with the kids, climbed the O2, headed to Wales to launch ourselves of the side of a mountain and zip line down to the bottom and done the highest (106ft) Powerfan Plummet in the world.
I long to see the Northern Lights and lower myself to the bottom of a volcano in Iceland, visit South Africa and zip down from Table Mountain and see the Victoria Falls in Zimbawe but maybe when the kids are a little older. For now we have a hot air balloom flight booked in April and have started this year as we mean to go on with a flight over Bournemouth Pier – I cannot wait to see what else this year brings!
Our perfect holiday would be one where we could all indulge our adventurous sides as well as kick back and relax with an ice-cold cocktail, or hot chocolate, depending whether it was sun or ski. We are big fans of Mark Warner holidays having been on one last year. The kids got to do so much at the kids clubs whilst Hubby and I got to have a go at new activities too, knowing the children were safe and happy.
This is my entry along with my post on my other blog Are We Nearly There Yet to join the Mark Warner Ambassador Program to find a #MarkWarnerMum or #MarkWarnerDad