On Saturday we set off onboard a Condor Ferry from Poole to Jersey via Guernsey, knowing we had to get off at Jersey to change ferry's to St Malo, however on our original booking we only had an hours turn around time so we knew if would be straight off one boat and onto the other.
We went to check in for the second sailing to be advised that the times had changed and our next ferry wouldn't be leaving until 6.15pm, leaving us with 6 hours to explore Jersey. I have to admit that we were a bit unsure what to do at first, so headed for the first restaurant we saw for a spot of lunch and then headed into St Helier to see what we could see.
The high street was filled with shops you would expect to see at home, but all housed in narrow pedestrianized streets with gorgeous french looking buildings around every corner. We found Jersey market which was filled to the brim with beautiful bouquets of flowers, ready to be snapped up for Valentines Day the following day.
We spent an hour or so wandering around and found the steam clock, and statues to mark the liberation of WWII but it was clear the kids were bored and keen to stretch their legs so we headed back to the car and followed the coast road in search of a beach to play on.
We were not disappointed. The tide was out and the beaches were a source of fascination to the kids as there was not only sand, but rock pools to explore too.
We also managed to spot a few of the Martello towers that are dotted along the coastline, some of which have been converted into people's houses.
We drove through the pretty village of Gorey and stumbled on Mont Orgueil Castle which is on of the world's finest examples of a medieval castle. Apparently it has stunning views of the French coastline from the top but we only had time to admire it from its base.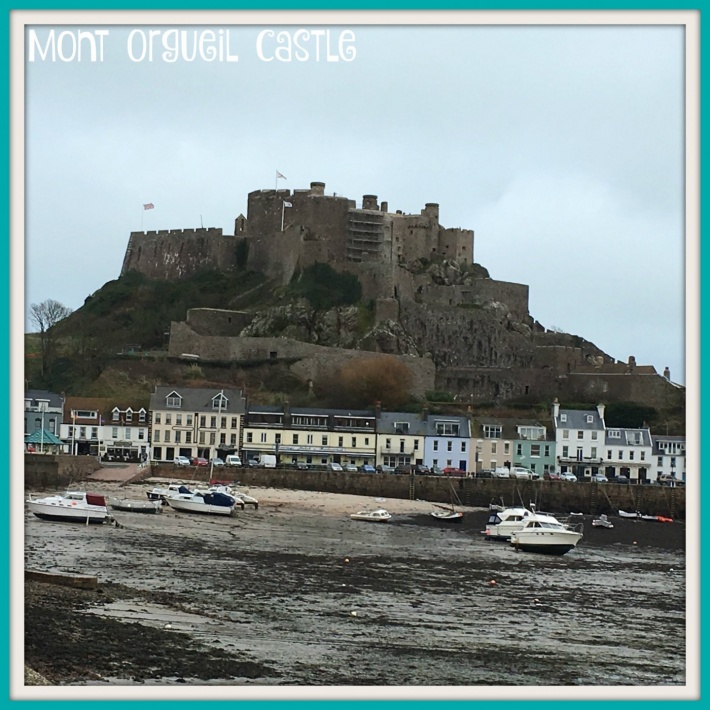 We would have loved to have seen more of Jersey, it is a beautiful island and we hope to go back soon for a longer stay.
Have you been to Jersey – where would you recommend we visit when we return?