We were first introduced to Drayton Manor when Sebby was a newborn but it was our second visit where we really fell in love with Thomas Land and all the park had to offer. There is nothing better than seeing your child gasp with awe and excitement around every corner as they spot their favourite characters around every corner.
Last weekend we were invited to Drayton Manor, home of Thomas Land for an exclusive event where we got to ride our favourite characters before members of the public were allowed which meant no queues, not that I have ever found them that long on our previous visits.
We followed Sebby's lead and soon found ourselves flying high aboard Jeremy's Air Academy.
Flynn's Fire and Rescue was next up, although it was too cold to shoot the water jets we enjoyed the ride all the same. Sadly Sebby was just too short to ride Captain's Sea Adventure, so we watched and waved to Abbey, Isaac and Eliza instead before another flying lesson but this time aboard Harold the helicopter.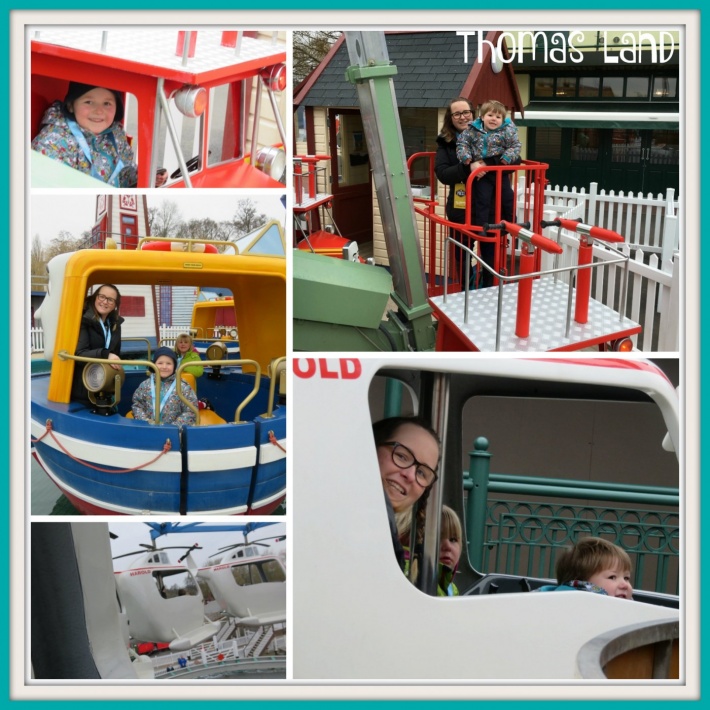 Nothing would persuade the older kids to go on the troublesome trucks rollercoaster although they did bravely ride Bertie Bus and Diesel's Locomotive Mayhem for the first time, before a more gentle drive in Sodor's Classic Cars and Winston.
Around Thomas Land there are a few booth's where you can win prizes and we decided to have a go at the hook a duck. The joy on Sebby's face when he won, with Abbey's help, a James cuddly toy was brilliant and seconds later he met Sir Toppam Hatt too – that was certainly the highlight of his day.
No trip to Thomas Land would be complete without a ride on some trains and we also boarded the Blue Mountain Engines and got to ride in Clarabel, pulled by Thomas of course.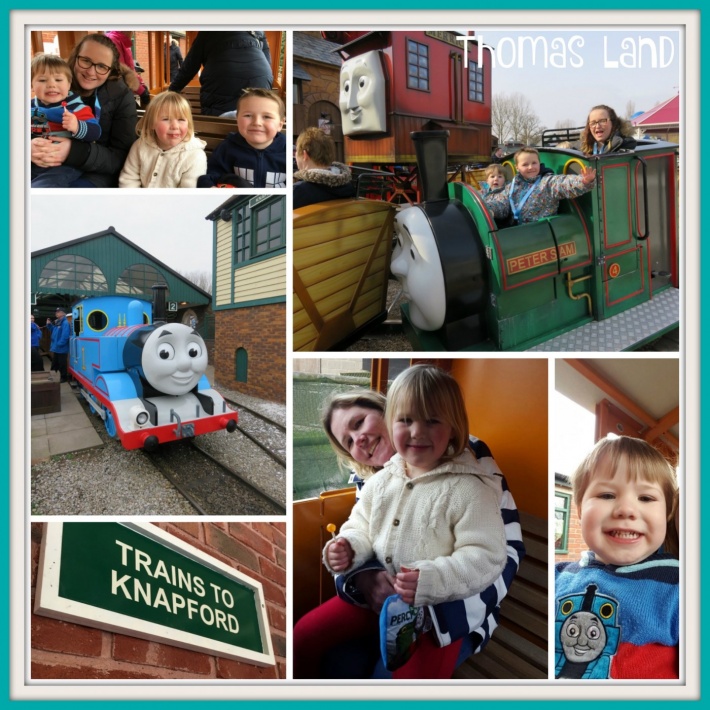 At the other end of the line is the chance to ride on Terence the Tractor and see the Thomas & Friends™ Exhibition in Farmer McColls Farm.
Sadly the bigger rides at Drayton Manor were closed, but the zoo was open and we got to see some very real looking dinosaurs as well as snakes, monkey's, meerkats, lynx and a rather hungry looking black panther who was pacing his cage.
I was really impressed with the facilities in the park too. The toilets and baby changing rooms were modern, warm and clean and the restaurants served reasonably priced food with a family meal deal costing £20 for four (season pass holders also get a 20% discount on food and in the shops).
It may have been a cold and grey day, but it felt warm and sunny thanks to the excitement of all the children and we cannot wait to come back soon, do some of the bigger rides too and experience the what the rest of the park has to offer.
We were invited to Drayon Manor Theme Park as guests in exchange for this post.  This is our entry for the brand ambassador role for 2016.