Back in February Vosene Kids challenged us to take part in their 'New Year, New Challenges' campaign which was aimed at parents and children achieving new milestones, which are so important in those early years. From learning to swim, tying their shoelaces or even washing their own hair, Vosene Kids want to help celebrate all of the important steps in your little one's growth.
I was sent a fun-filled pack of items to help encourage Isaac, Eliza and Sebastian to try something new, which included colourful charts and a diary to help them see their progress over the weeks.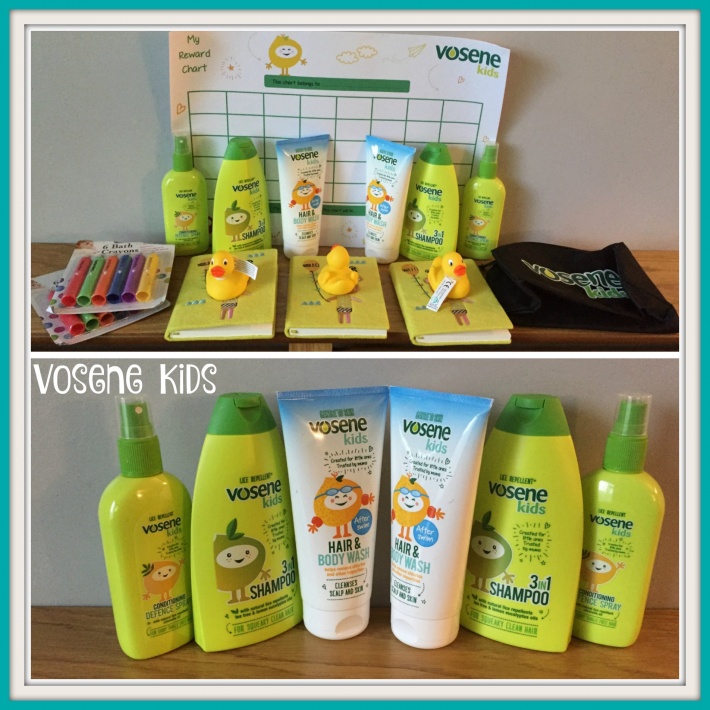 Within the pack there was Vosene Kids Afterswim Hair & Body Wash and the Squeaky Clean Range, which included their 3in1 shampoo and conditioning defence spray to help achieve tangle-free, shiny hair while also preventing your little ones hair from head lice.
As we were going to be testing out the Afterswim I decided on a swimming challenge for each of them:
Isaac had to earn his 400m badge within 4 weeks
Eliza had to earn her 10m badge within 4 weeks
Sebastian had to swim with catamarans (a woggle under each arm)
Isaac earned his 200m badge in January and is a really strong swimmer so he was keen to get going on his challenge. His swimming teacher Ruth is brilliant with him and was confident he could do it straight away, which he did, so we upped his challenge to 600m.
Eliza had major water wobbles last summer and although she is happy and confident in the water again, she has yet to earn a distance badge and tends to give up and put her feet down, much to our frustration.
Sebastian adores swimming but put a woggle under each arm and he refuses to swim, so this was our biggest challenge.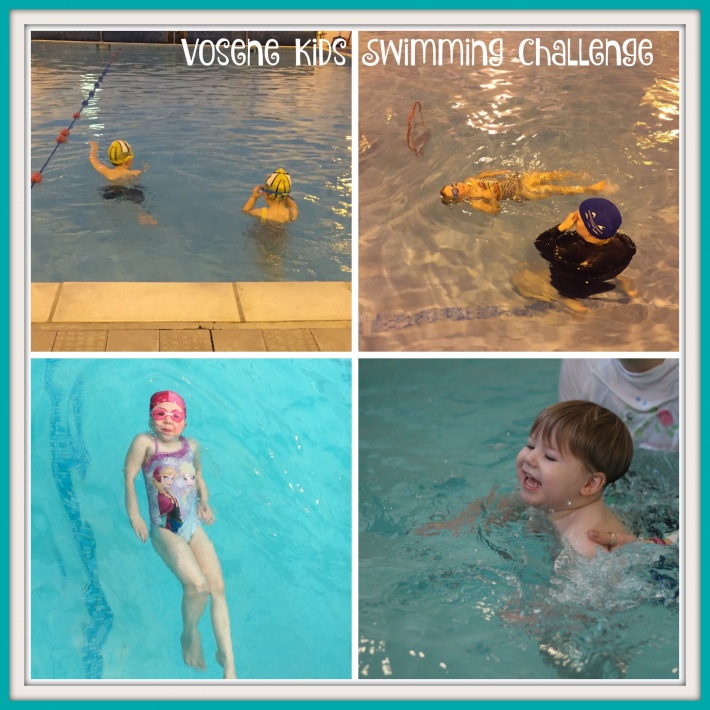 Did they do it?
Isaac didn't bother doing 600m, he went straight to 800m!!!
Eliza didn't just do 10m, she kept going and did 20m without stopping and putting her feet down!
Sebby not only swam with catamarans but enjoyed it too!
I think having targets really worked, especially for Isaac and Eliza and we are already working on our next ones for them. Isaac is now working on his speed so he can take part in swimming gala's and Eliza's next target is 50m.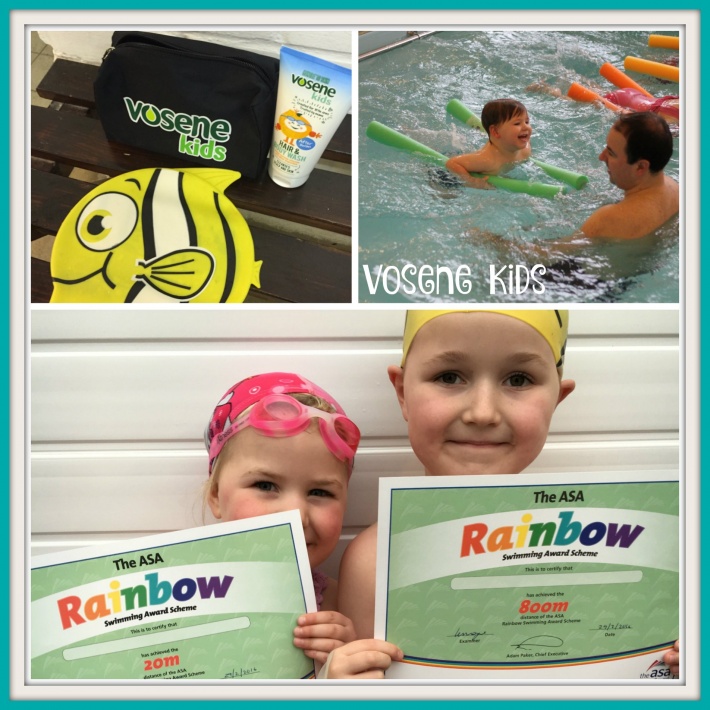 Vosene Kids Gentle to Skin Afterswim Hair & Body Wash combines the trusted Vosene Kids formula with Aromaguard™ technology to gently clean, moisturise and remove chlorine, salt and other impurities after a visit to the pool leaving our little dippers with healthy-looking, soft and conditioned hair and skin. It smells delicious and no more chlorine smelling small people when we leave for home.
The Vosene Kids leave-in spray is also perfect for Eliza and detangles and smooths her hair which knots easily. The clinically proven formula also helps to prevent head lice, using natural ingredients such as citronella and tea tree oil and smells yummy.