Last weekend we were invited to the Thorpe Park preview day, where the park was just open to Merlin Pass holders.
We arrived at opening time of 10am and couldn't wait to get started. We made the decision to start gently and took the kids on the teacups, followed by Isaac's previous favourite ride the Rapid and then his new favourite, Storm Surge, where climb on board a life raft and spin down a 64ft spiralling descent. Although Eliza and Sebby were too small for this, they did get to shoot people with water cannons at the bottom.
The great thing about the preview day is that there were barely any queues, with our longest wait of the day being Stealth at 25 minutes as they were having issues with safety bars not releasing.
For me Thorpe Park is better for the teens and they couldn't wait to get on all the adrenalin rides. Eliza and Sebby loved watching them on Vortex and were busy waving to them from below.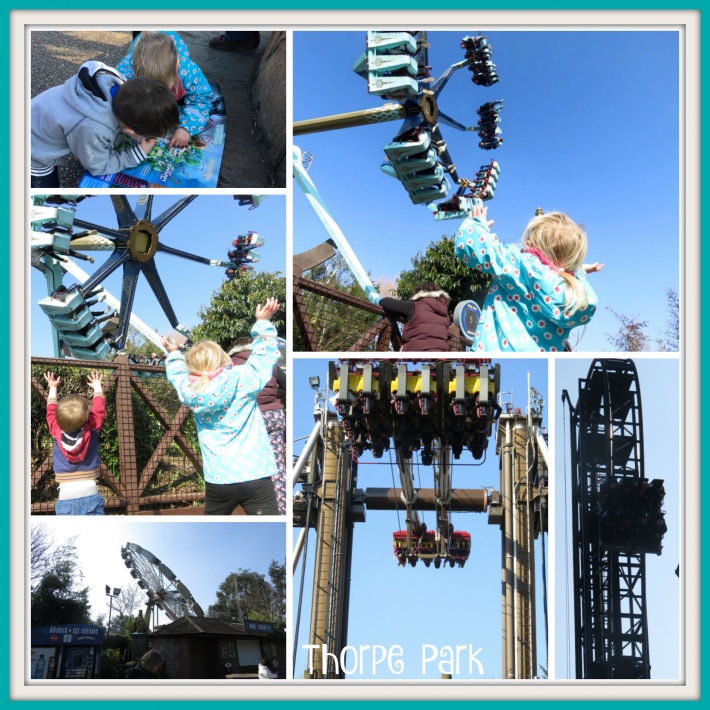 I normally take a picnic to theme parks but we decided to eat on site and had lunch in Fin's Bar and Grill. I have to admit I was expecting a greasy burger and chips, but the food was freshly cooked, well presented and delicious!
We then headed back into the park where we persuaded Isaac onto the Flying Fish starter rollercoaster, went back on the Rapids and then had fun in the arcade whilst the teens went on Stealth.
The boys were then up for war with a turn on King Pin's Wild Hog Dodgems and then they managed to squeeze in a donut treat too.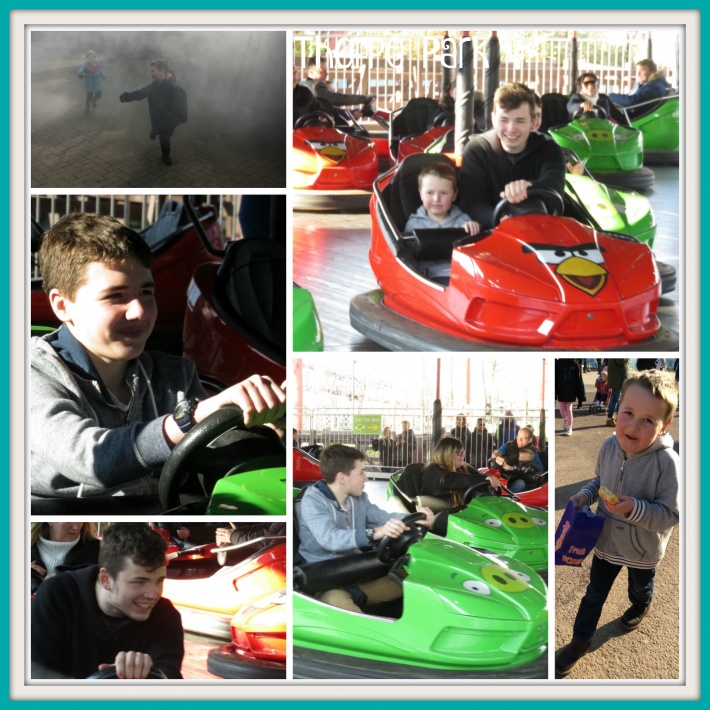 Sadly, not all the rides were open and my favourite rollercoasters, Swarm and Colossus were closed which was a shame, but there was more than enough for us to fill our day.
We will be back for the opening of the new Derren Brown Ghost Train ride on 6th May but I shall leave the younger ones at home so I can enjoy a full day of adrenalin rides with the teens myself.
Don't forget that on Good Friday you could pay just 12p for tickets to get in to Thorpe Park with their 'Get in for a Bob' offer and the Thorpe Park Annual Pass sale ends on 11th April.
What is your favourite ride at Thorpe Park?