Festival season is fast approaching, with Glastonbury soon to kick of a summer of music and we're forward to going to Camp Bestival at the end of July.
With this in mind the fab team from Bratz have launched their Festival Vibe range of dolls with two super cool festival outfits, accessories, and a children's festival wristband.
Cloe, Jade, Yasmin, Sasha and Raya have been counting down the days to the star-studded, sold-out, annual Bratz Music Festival, each of them dressed in fashions inspired by their favourite music genre.
We were sent Jade high-energy Jade to review who loves high-energy electronic beats!
Jade pairs patterned leggings and electric blue vinyl skirt with a fuzzy monster hoodie, and wears high-top sneakers with striped platforms and accessorizes with an alien purse, neon glasses and a pair of happy face earrings. Her second outfit is a green alien tank and rainbow tulle layered skirt. Also included are a concert bracelet, smart phone accessory and dinosaur case, and the iconic Bratz hairbrush in pink.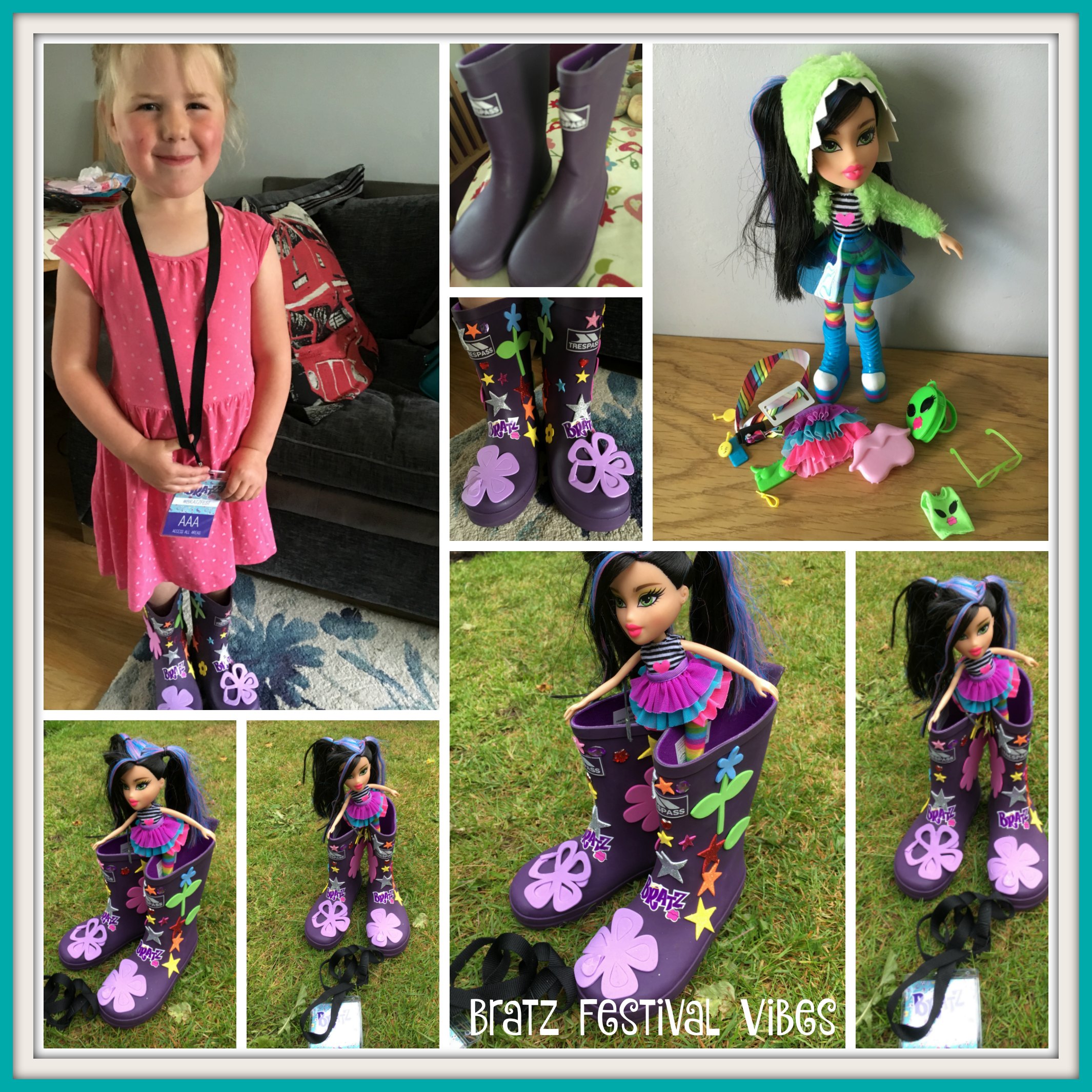 The fun didn't stop there as we were also sent a kit for Eliza to design a pair of festival wellies, including wellies, artificial flowers, glue and stickers.
She loved decorating the wellies and now she is all set for Camp Bestival if the weather continues as it is at the moment. The doll is much loved and has fitted in well with Eliza's Bratz collection. She is easier to dress / undress but I do have one grumble – even I cannot get her earrings to fit as the hole is not big enough and the plastic stalk bends.
The Bratz Festival Vibe range is available in all good toy shops.