Do you want to try camping but the thought of putting up a tent fill you with horror?
Well I have the answer for you!
The OLPRO POP Tent
Firstly, the incredible new OLPRO POP Tent comes in a small compact rucksack (75cm tall and 18cm wide) with carry straps and a front zip pocket for pegs, making it lightweight and easy to carry to your chosen camp site and perfect for festivals.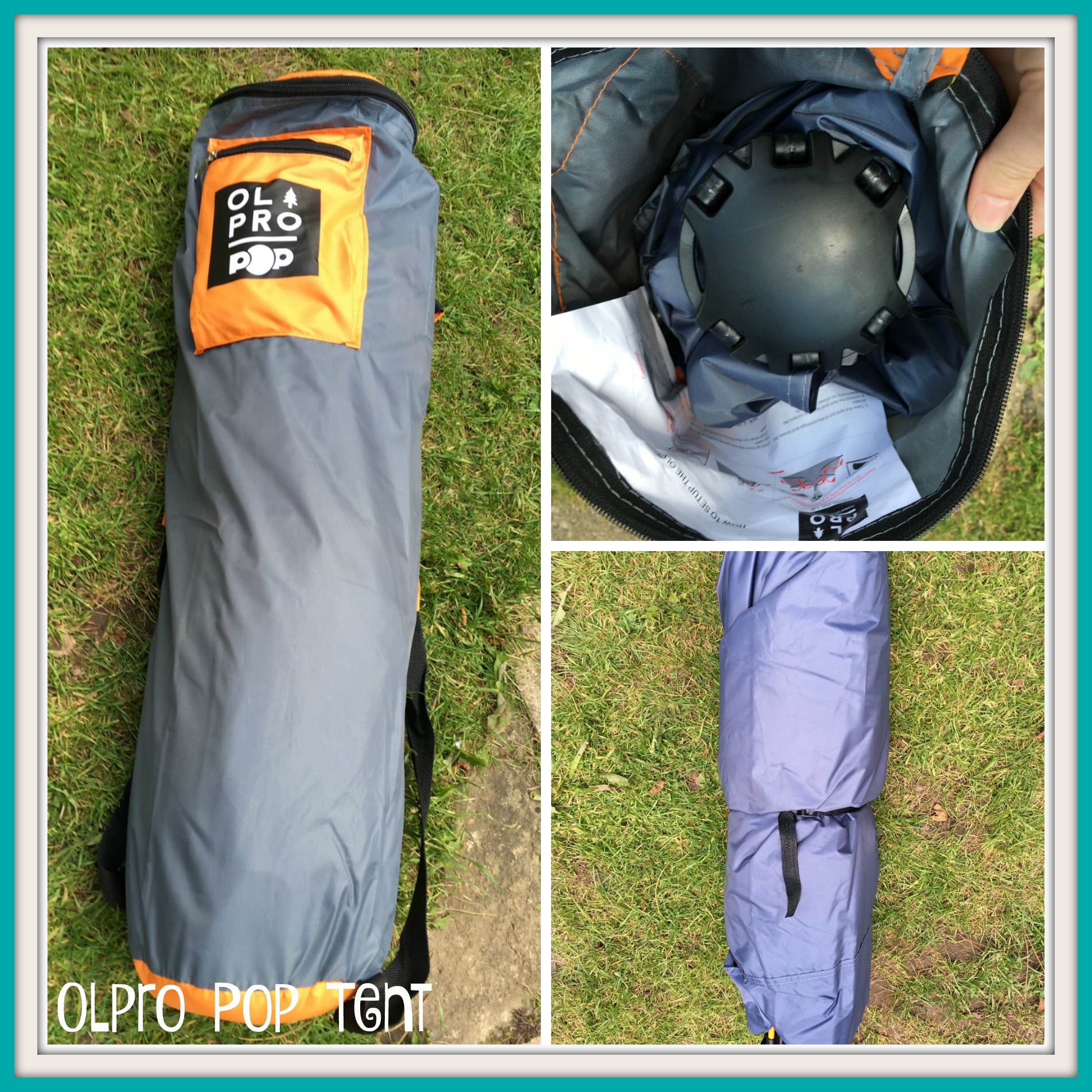 The main selling point got me is that the OLPRO POP Tent is super quick erect with all poles already connected.  Simply pull from the ruck sack, unfold the legs and pull the POP mechanism at the top and the entire tent appears.  It takes less than 2 minutes to remove from the rucksack and have a fantastic tent ready and waiting for you, and it's as easy to put away too by reversing the process. I did think I wouldn't be able to get it back in the bag, but it went in with no problem at all.
The sleeping/ living area is 2 metres by 2 metres and the tent is 1.4m tall so large enough to sit up in and would comfortably sleep two adults or three children. It is available in three colours, blue, green and we have the stylish orange with blue trim POP.  The tent itself is made from thick 150D Oxford polyester, meaning it's thicker than your standard tent giving you extra protection against the Great British Weather, which we certainly need this year.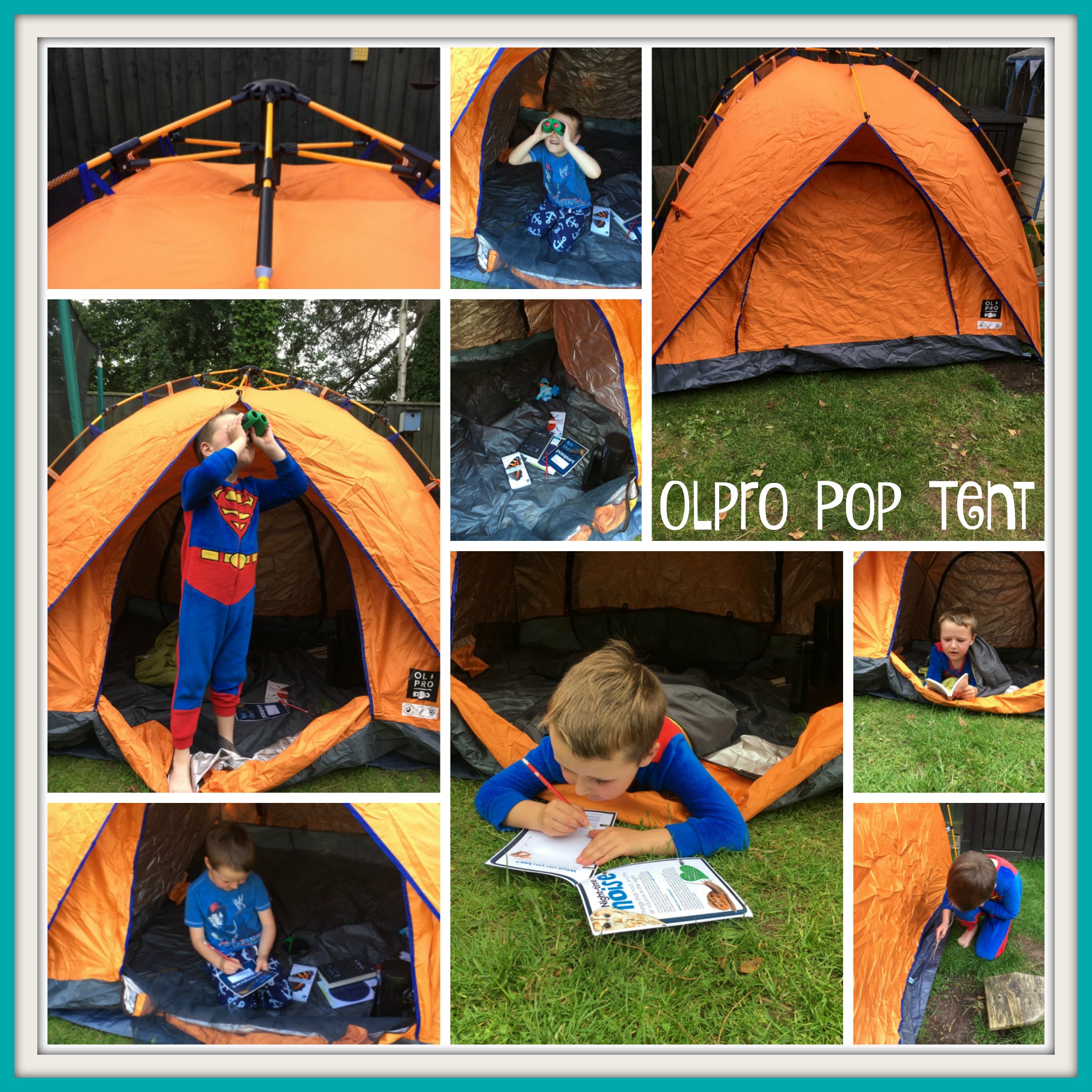 This really is a great quality tent you can use anywhere – festivals, camping, weekends away and even the garden and best of all it costs just £59.